We're back again with another year-in-review and hopefully not sounding too redundant at this point, another amazing year for Audentio and the team. Coming from last year, things were admittedly difficult but this year, it was a full team effort in building our own tools. Everything is aligning that come next year, our tools will be helping the masses as we focus our efforts on our own community software and that is what has us excited for the new year. 

For old time's sake, you can take a journey through the years with us by reading our reviews for 2020, 2019, 2018, 2017 and with the realization that we've been doing this for five years now, let's see about making it to ten 😉
What have we been building?
I mentioned before that we've been focusing on building our own products which you may have heard when we released the community app and teased the upcoming release of our streaming solution. We've continued releasing client apps and hosting streaming events on our platform but of course all of that comes with UI/UX iteration, development of features, and general polishing to make these products the best we can make them.
Community App
If unfamiliar, our community app aims to bring forums into a native experience with push notifications, feeds, viewing threads, and more. Even better now, the app will have streaming integrated so if a community manager, owner, or admin wants to stream to community members, they can do so quickly with a few clicks. So far we've released apps for ODWire, Synner, TruckMount, Lubbsy, Student Doctor Network and Killer Frogs with more in the pipeline.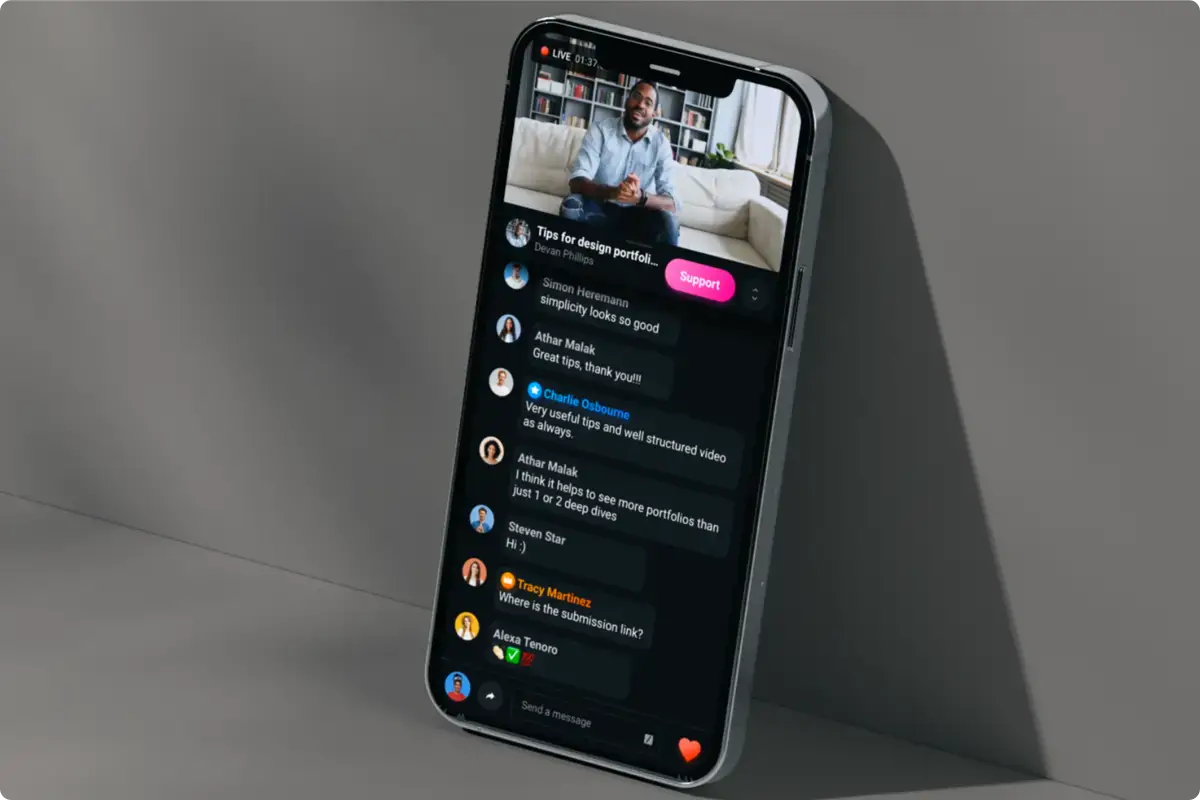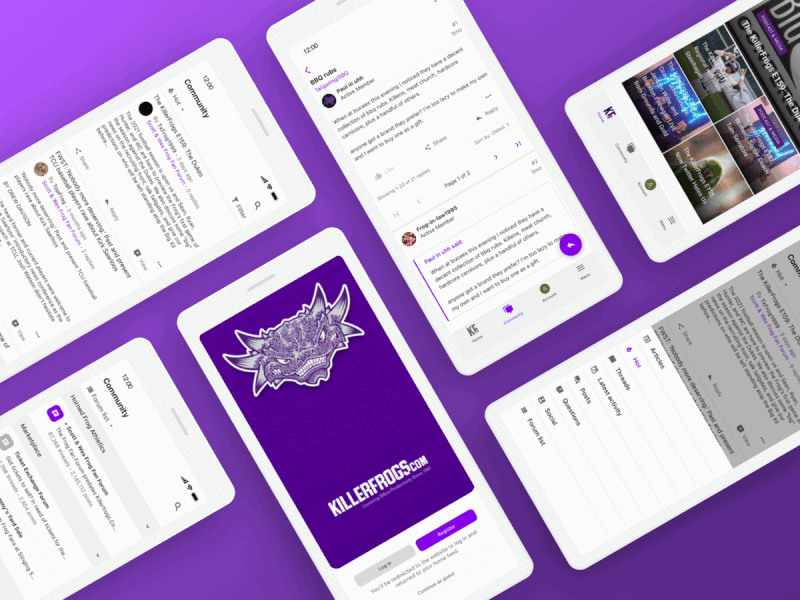 https://adjourn.audent.io/wp-content/uploads/2022/06/4.-article-hero-1.jpg Live, our streaming solution
We've shown only sneak peeks so far of https://adjourn.audent.io/wp-content/uploads/2022/06/4.-article-hero-1.jpg Live, most notably in an article where we go more in-depth with features and also our playground, a snapshot look at what our team is working on. https://adjourn.audent.io/wp-content/uploads/2022/06/4.-article-hero-1.jpg Live has been a rewarding but challenging project for us like anything when you build in-house. We've undergone a lot of feature development, changes to the UX and performance improvements to get it to the snappy, beautiful product that it is.
We've now run two successful events on our platform: an optometry conference and a community webinar for a musician. These events were a great opportunity for our team to field-test the platform with a larger audience before the upcoming year and official launch.
NORA 2021 conference
The NORA annual conference (short for Neuro-Optometric Rehabilitation Association) is a multi-day event that brings together professionals and key leaders in the optometry and other medical fields to give insight on their methods and research.

We partnered with the team behind CEwire and by extension ODwire to customize our streaming platform to offer certifications and quizzes for participants. Being a white label product, the client could 1) have their own branding and 2) have the benefit of a development team on-hand that could build in requested features. For those wanting to learn more about the event, we shared details in our case study.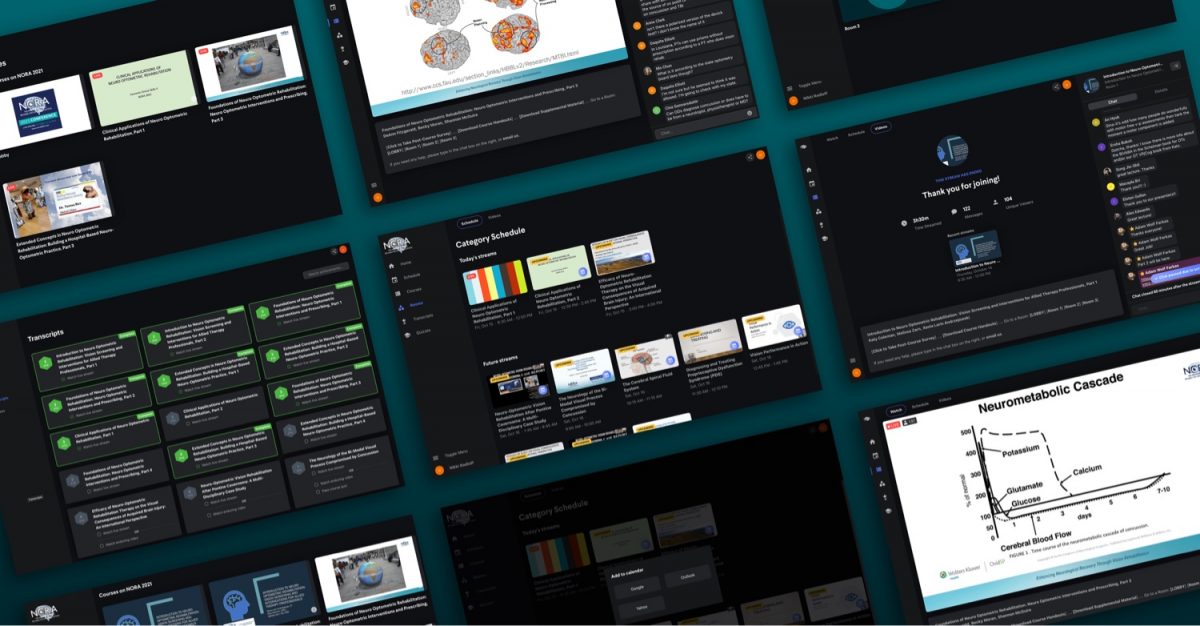 Synner community webinar
Starting as more than just a school, the guitarist from Avenged Sevenfold wanted to create a community where aspiring and fellow guitarists could encourage and learn together by offering free online lessons. Synner has been a long-time client of ours that we've helped build and shape their community, a companion native app, and now a personalized streaming platform to continue building their network.

For the first time, their quarterly webinar was hosted on https://adjourn.audent.io/wp-content/uploads/2022/06/4.-article-hero-1.jpg Live to share with community members the upcoming streaming network and introduce them to the platform. Our designer Megan absolutely killed it with the custom stream graphics, logo, and emotes that really made the stream unique to Syn's brand.

Other cool stuff we did
As always, we try to give a visual snapshot of what we've been doing throughout the year. It's an oversimplification of all the hard work we've been putting in to launch the projects that we have but in as few words as I can, here's what we've been up to this year.

Key highlights for us was partnering with XenForo for a 6 episode webinar known as XenForo Insights to share our community experience. We developed and released ACE for XenForo that includes AC.UI, a theme centered around a simple and performant design, and Feeds, an add-on that allows filtering of dedicated feeds. We launched a new Wiki design and forum update for Paradox. We went live with The Supplier Central, formerly known as Wholesale Forums. We designed the new brand for media and game company Ziax and makers of CubeCraft Games. We designed a new community for UK Business Forums focused on helping small businesses in the UK. We upgraded and re-designed diyAudio, a long-standing community for audiophiles. We partnered with a division of Northeastern University for an upcoming research-driven platform with real climate and social impact. We helped BDoutdoors launch a new directory for partners. And lastly, for the better part of the year, we worked on PlayAction Pools, a sports pool hosting platform.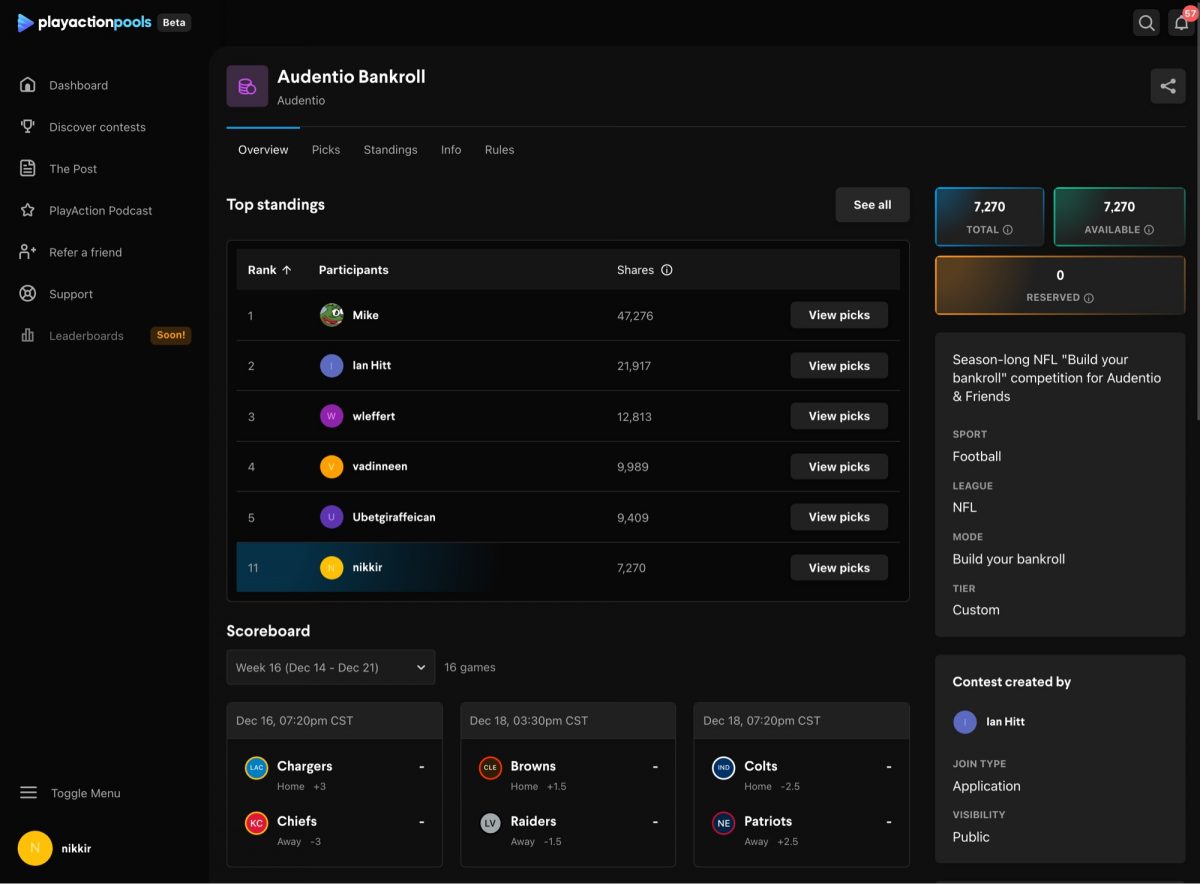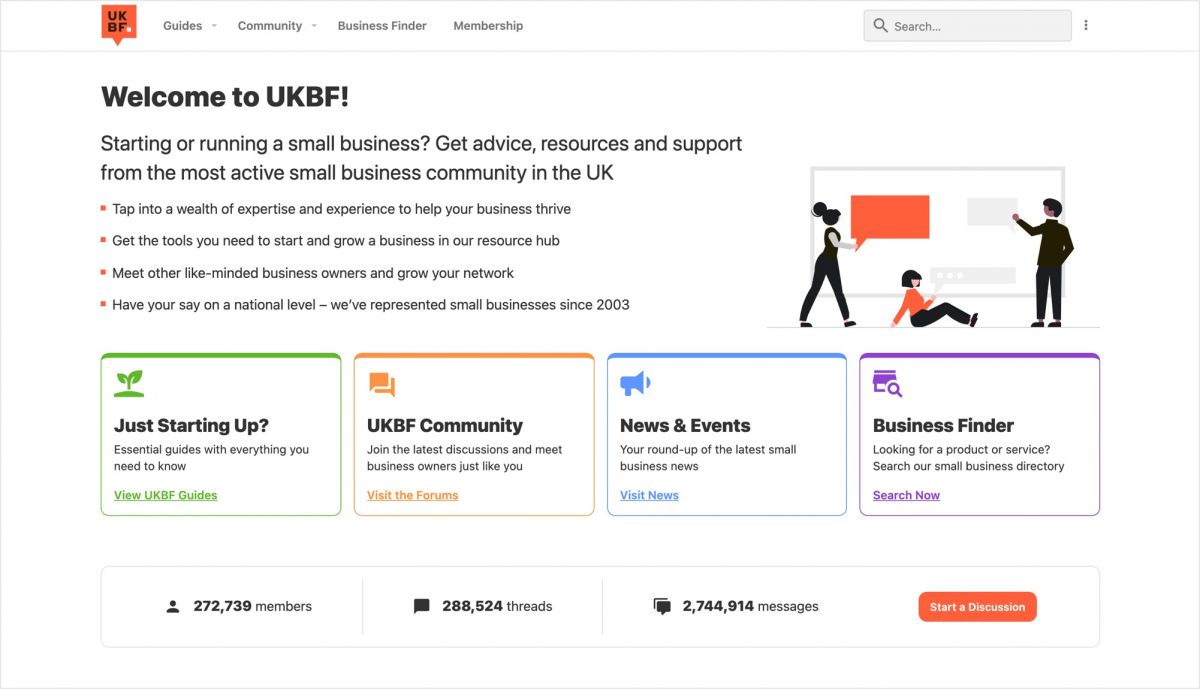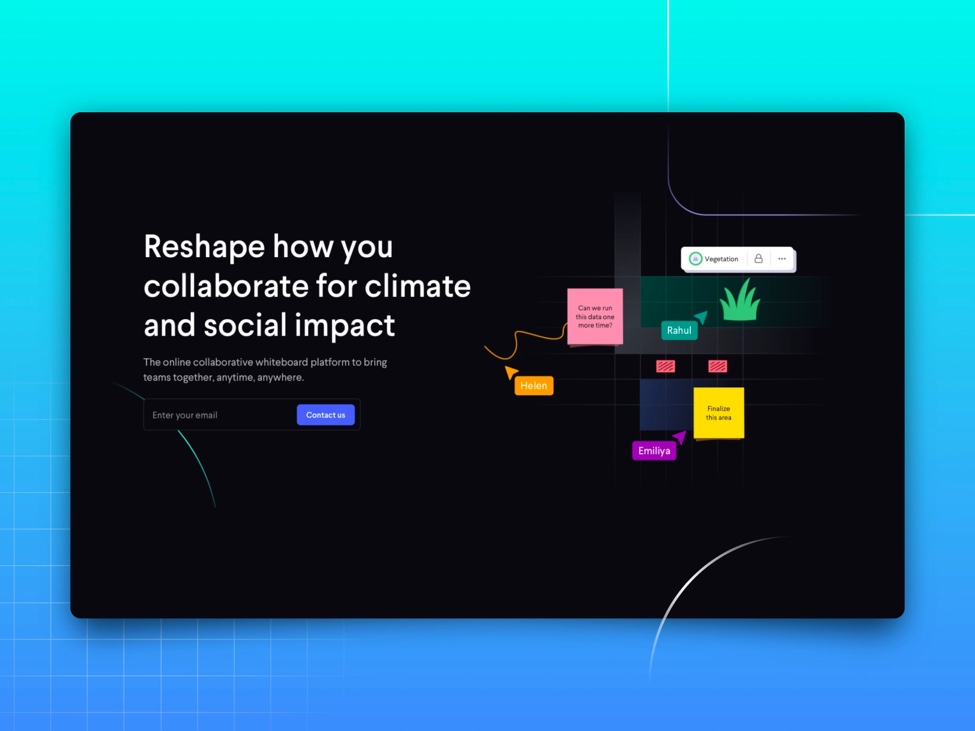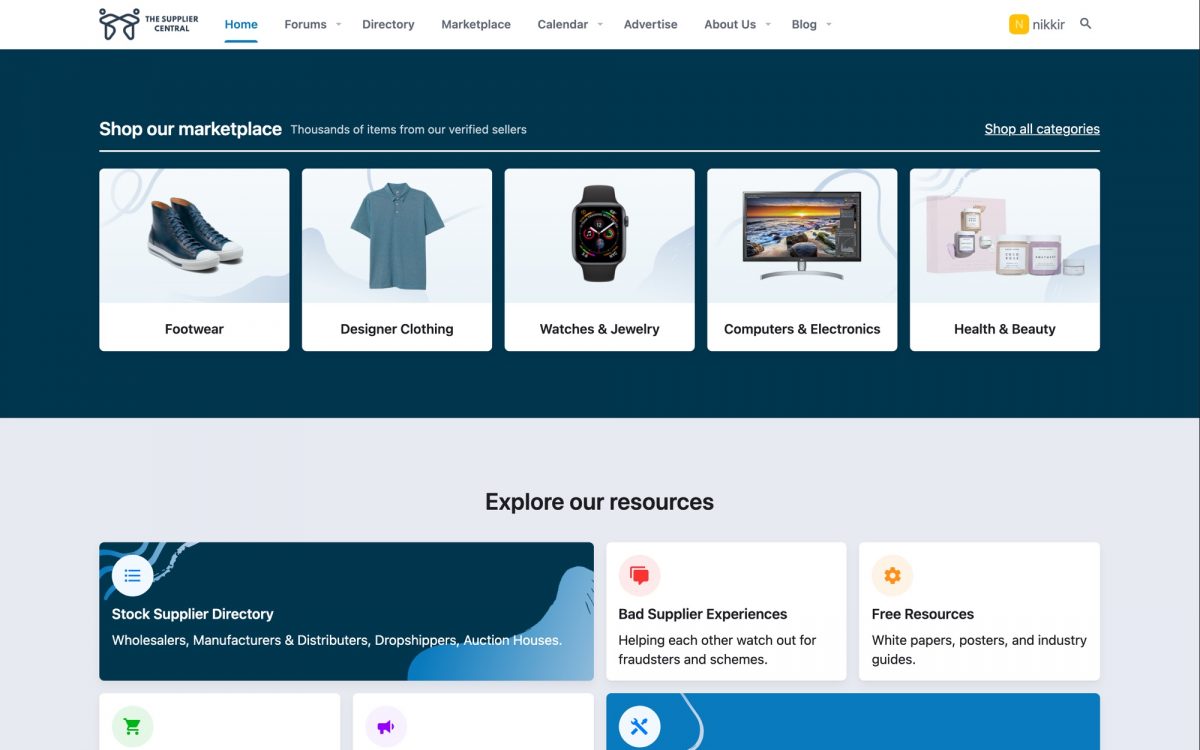 PlayAction Pools
We had the opportunity to partner with our client early in the company formation and acted as consultants through brand name ideation before we ultimately designed and built the platform. With a short timeline to release ahead of the NFL season, our full team was focused on the beta release. A new competitor in the industry, PlayAction Pools continues to gain momentum as we look to tackle March Madness in the new year. You can learn more about the project in our case study.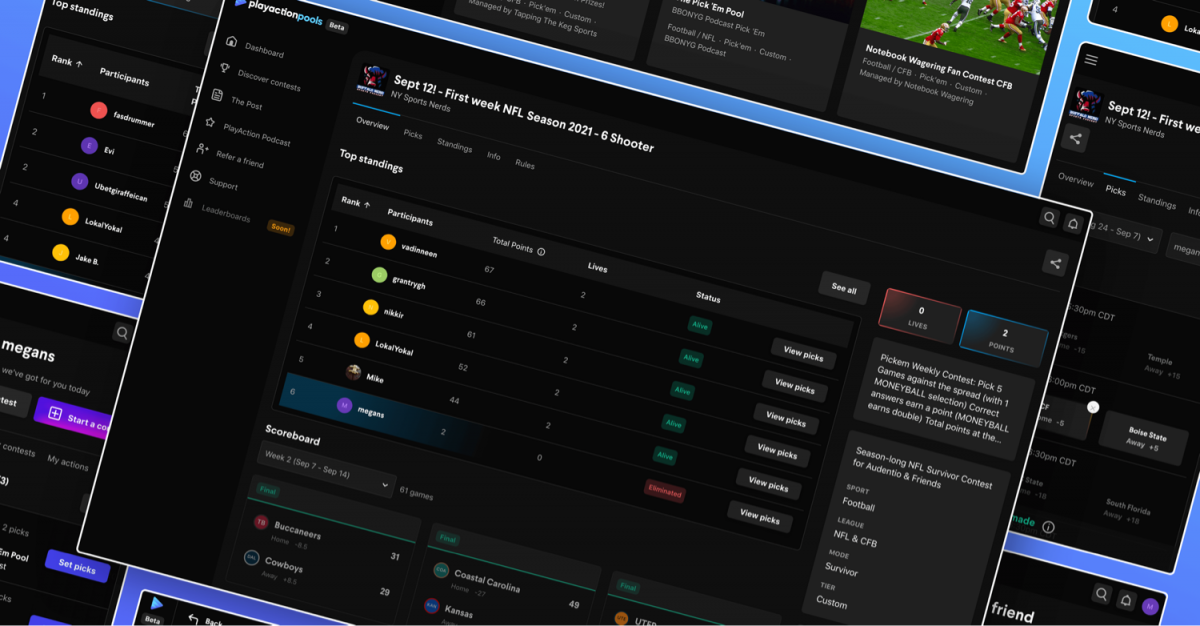 Taking https://adjourn.audent.io/wp-content/uploads/2022/06/4.-article-hero-1.jpg in a new direction
I mentioned at the beginning that we're looking to do our own community platform and that deserves it's own entire article to explain but so far, preliminary planning and research is underway with most of the work planned for the new year.

With much of our energy shifting to the new platform, this year was focused on "tidying up" our projects. We went live with eight new case studies, we released our methods on https://adjourn.audent.io/wp-content/uploads/2022/06/4.-article-hero-1.jpg Community, we wrote a whole new series of articles focused on community management for our blog Adjourn, we developed new community strategies for Discord and Twitch with more coming, and we went live with our first production and brand video for https://adjourn.audent.io/wp-content/uploads/2022/06/4.-article-hero-1.jpg Community.
Case studies
It's true that while we build all these amazing things for our clients, it's difficult to do the same for ourselves. There's been so many projects that deserved their own highlight and our design and development team worked really hard in releasing eight new case studies that covered community projects, new platforms, and a streaming conference.
Our community methods
Last year we went live with our principles, a series of guiding principles that touch on monetization, gamification, engagement, and more to lead our community research and strategy. Now we focused on designing and building out our methods to better explain our different services for communities such as community management and building the tech.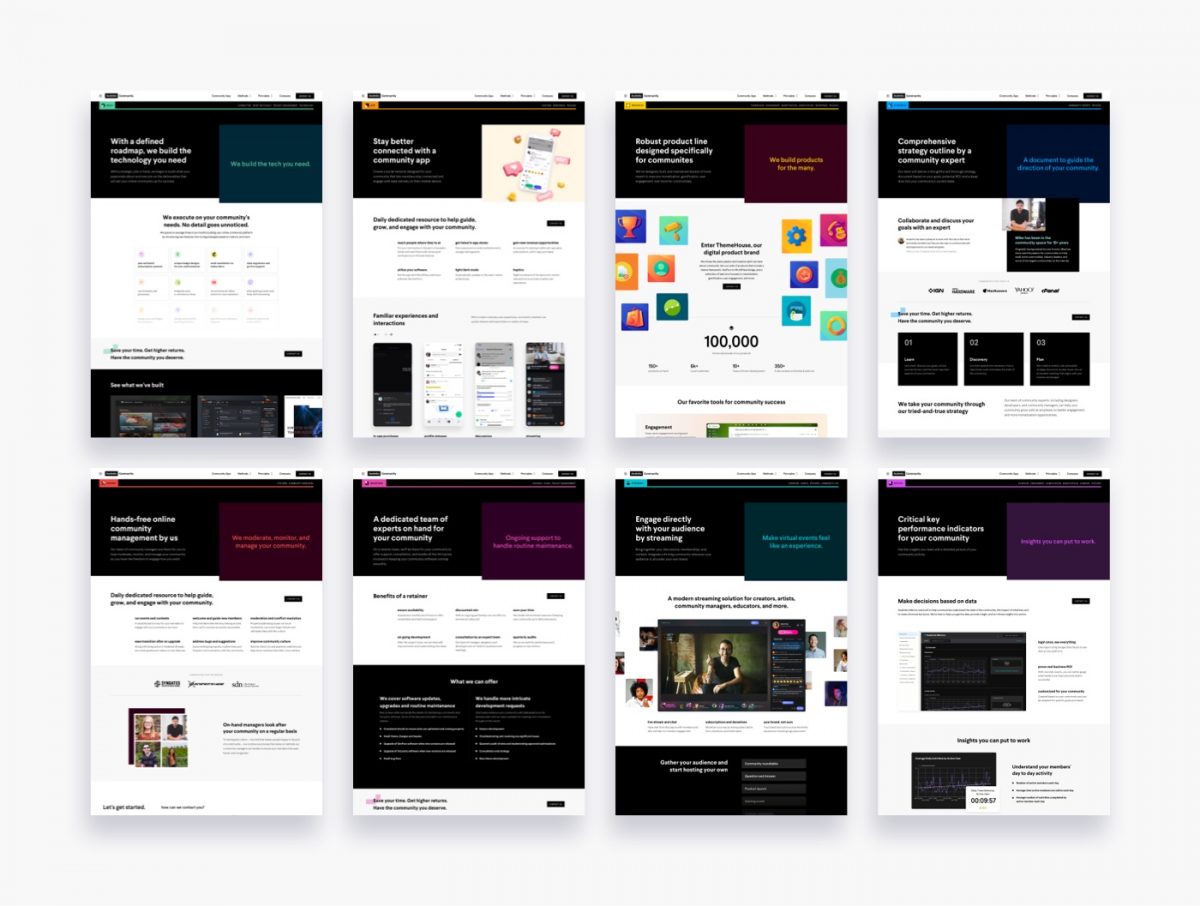 Our people
Our talented team works together for one purpose — to unlock the potential of communities around us. We're a one-for-all crew that is always on the lookout for more talent and this year we were lucky to continue growing the team. We welcomed Aislan and Lateef, our React Native developers, and Olivia, our all-around researcher.
If it wasn't for our designer, Megan, we really wouldn't have much to share for team photos — we seem to actively avoid the camera. Luckily, she's become the unofficial resident photographer of our humble bunch.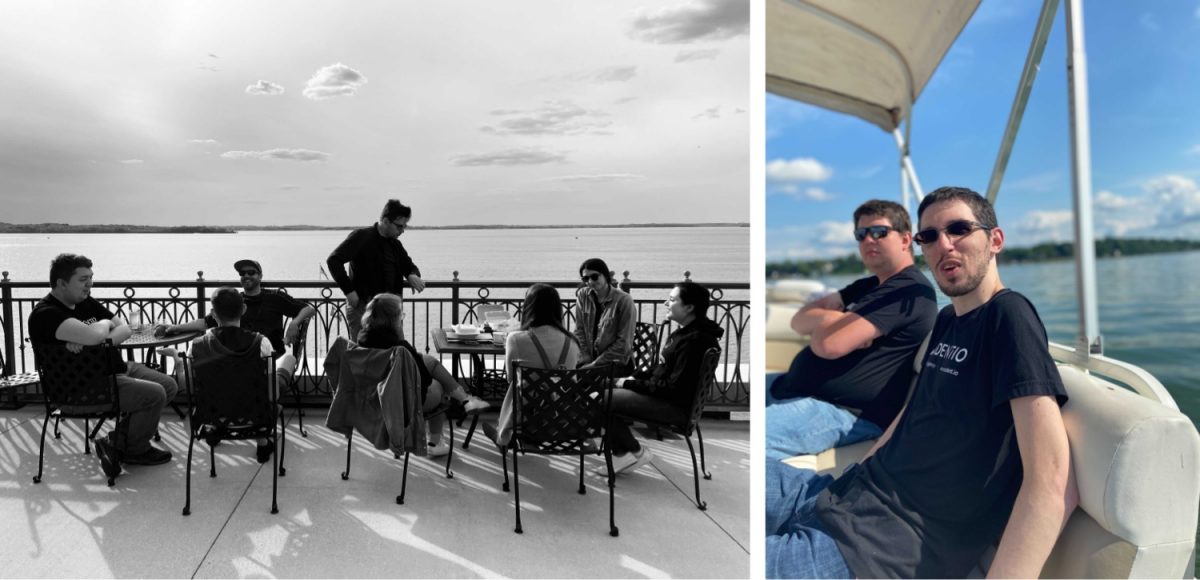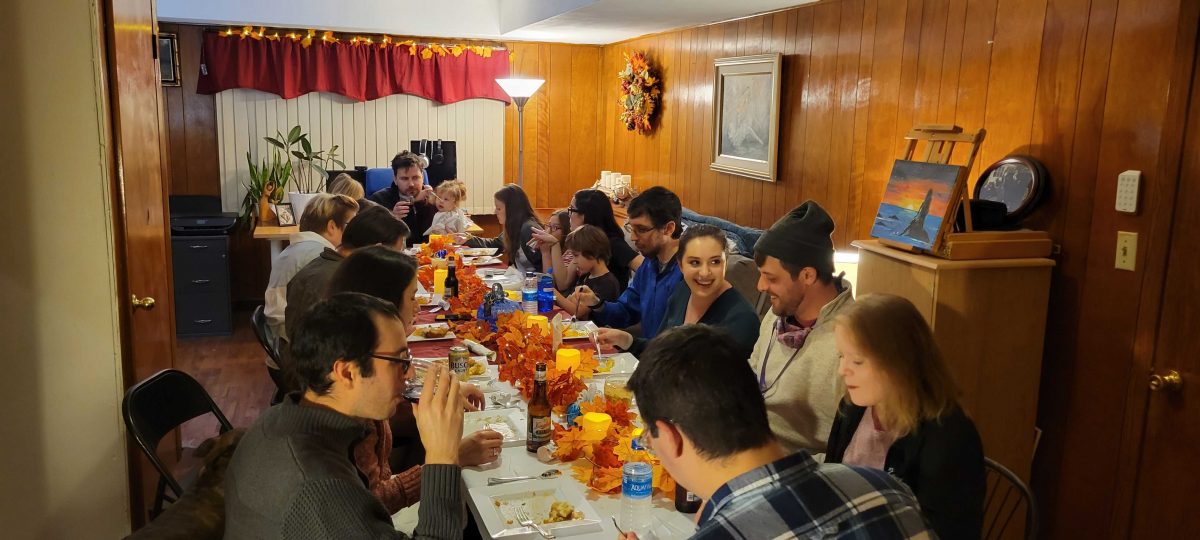 While most of our team is remote, we have our headquarters based in Madison, Wisconsin for the team members that are local. We underwent a large renovation to make the space truly our own.

Going forward
https://adjourn.audent.io/wp-content/uploads/2022/06/4.-article-hero-1.jpg started with an idea and sometimes ideas can feel so simple on the surface. It sure felt that way in 2007 when https://adjourn.audent.io/wp-content/uploads/2022/06/4.-article-hero-1.jpg was created to help community owners. Over the past 15 years, this journey has taken us from an one-person operation to a team of over 20 talented individuals all working together to achieve something more. Seeing all of our work encapsulated into this article and not just this year but the entire journey of what we've been building towards, it is no small feat of what our team has accomplished. We could have never imagined the impact our work would have and the amazing relationships we would forge.
Growth is exciting while it is terrifying and most of all, never a straight line. Over the years, https://adjourn.audent.io/wp-content/uploads/2022/06/4.-article-hero-1.jpg's services have fluctuated and we've even launched a couple side companies. While we still believe those ideas were valuable, the realization is that they weren't our calling.
We discovered who we are, what we value, where we struggle, and ultimately where we want to go. We have a more precise purpose, to make communities as successful as we can. For years, we've been trying to solve the issue of forum structure and experience and in theory, we think we have solved that but there's much more we can do.
Becoming thought leaders and authority in the community space is now our path ahead. It's about connecting with our purpose and helping others realize the undeniable power of community. Our why calls us to unlock the potential of communities around us, our how defines a new community platform that fights against the status quo as our tool to do so.
Today marks the next chapter in our journey. Let's go, 2022.