Building a community requires a significant investment, and not just from you. As a community manager, you're asking people to join, share, discuss, and interact with each other. This comes naturally to some, but others may need encouragement. Just getting things started can require a lot of thought and insight into how communities operate. This article should help guide you in incentivizing your community and building interactions that will continue to grow and develop your membership. Community gamification and incentivization is what you need, so let's break it down.
The secret sauce to growing & maintaining a community
Not to sound like a clickbait ad, but these ideas really are your "one weird trick" that "your competition will hate." Each one, when implemented properly, can offer an increase in engagement, help you find long-term members, improve retention, and encourage more positive activity. All of those are great things that maintain your community's growth and happiness.
Create rewards for your members with community gamification
Implement a badge system — Badges provide a point of pride for the members who have earned them. They can be awarded for helpfulness, activity, and even duration of membership, all of which are actions that you want to encourage.
Create a way for members to level up by earning XP — XP, or Experience Points, are what members can earn through every type of activity in the community. Every little bit they earn brings them closer to leveling up, and the more levels a member has, the more valuable they feel as a part of the community. Gamification isn't just for games, after all!
Provide a leaderboard for some healthy competition — Like a badge system, having a leaderboard rewards users for their contributions to the community and can track a variety of criteria, creating competition between users and also helping incentivize user engagement through community gamification.
Give access to private forums for your top members — Let your paying members be a part of an exclusive club within your community. This will give them a space to join you in discussing community direction, new changes and features, exclusive content, or even just a new place to shoot the breeze. This also ties into upgrade & migration strategies, as noted in our article about what makes for a successful upgrade, migration or big change.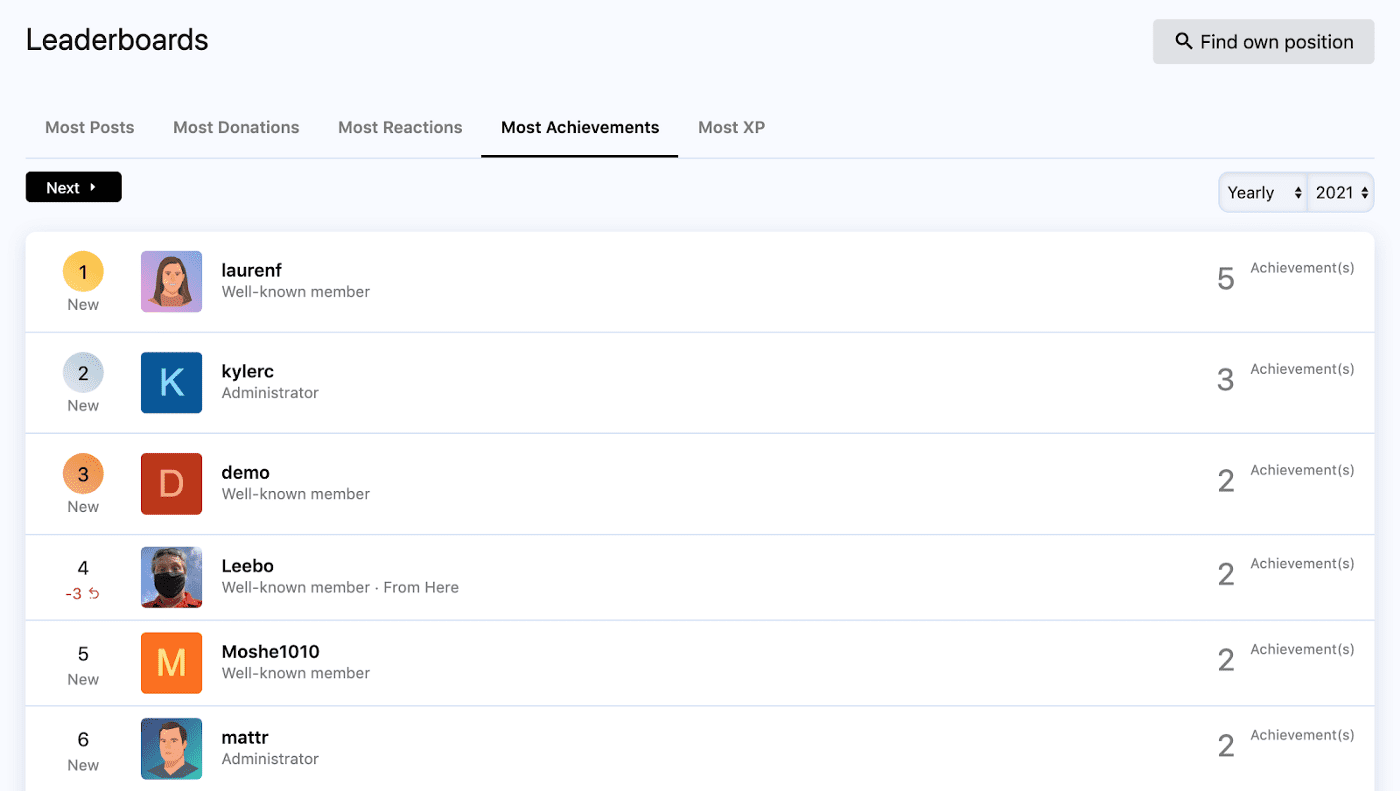 Swag, both digital & physical
Almost everybody enjoys getting things. Whether it's a simple package in the mail or a new feature for their profile, online communities can join in on the fun that is swag by rewarding active members with the following ideas:

Unique postbit styles — One of the most visible ways to reward your active members is to give them something to show off every time they post. Unique user titles, colorful styles for their username, and more are all options to pursue here.
Custom functionality for profiles — Allowing for cover images, animated profile backgrounds, or even additional fields such as a website URL lets your most active members have additional customization unique to just them.
Access to new reactions — While the default reactions may be fine, adding additional reactions only available to your top membership not only acts as a reward, but as an incentive for the members who end up seeing those reactions on their posts.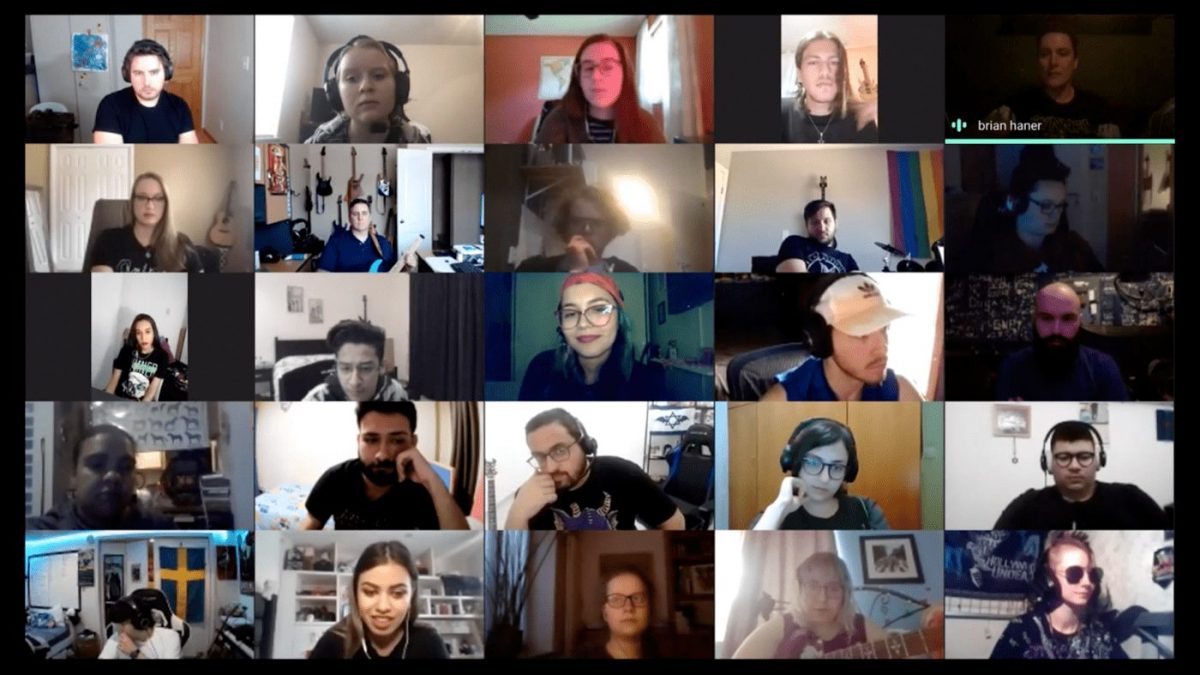 Host events to communicate with your users
Create webinars for town halls and general chats — Users love to have their voices heard, so whether it's a webinar to let users know about the newest features coming to your community or just a community hang out, having webinar events gives users the chance to feel like they part of the community's development and have bonds with other users on a more personal level.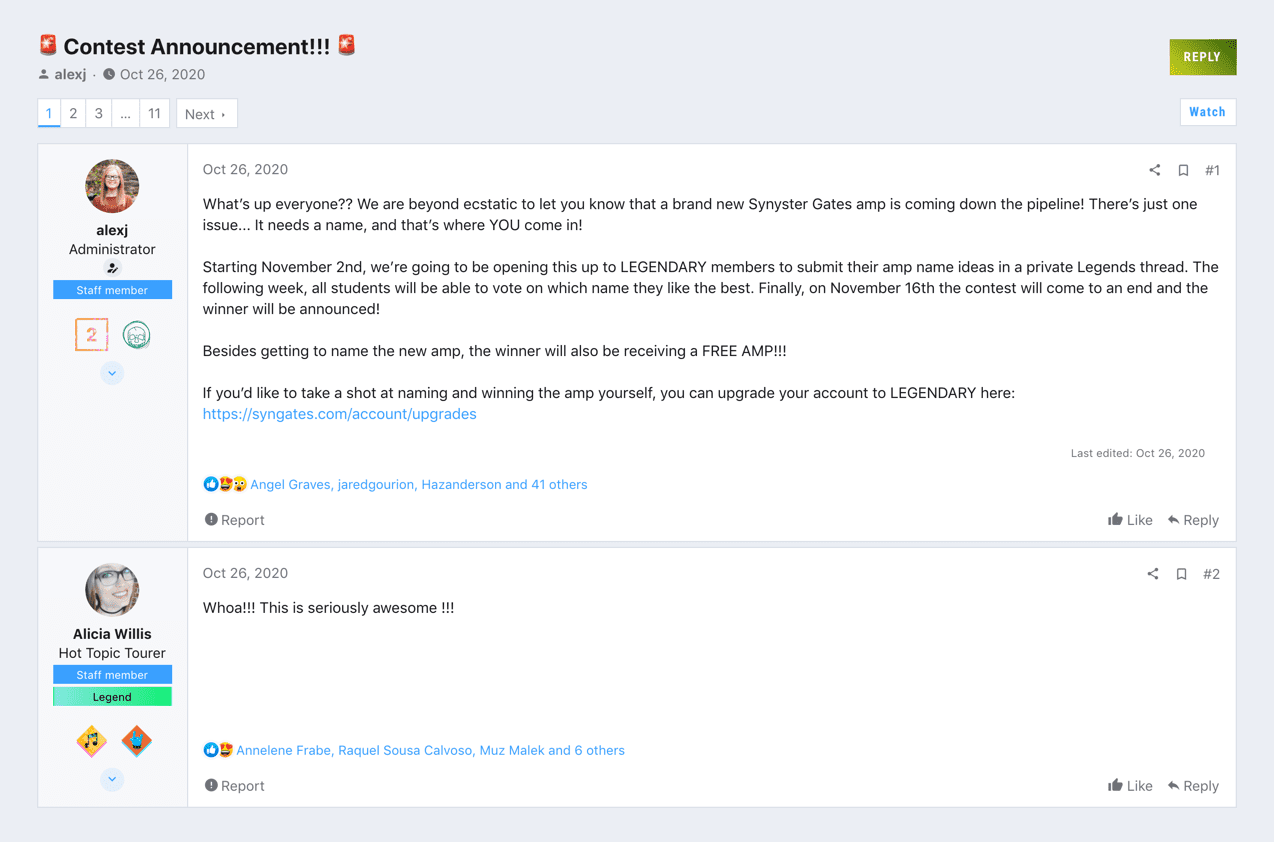 Run a contest geared towards your community's interests — Community members love competition, especially when it's centered around a topic they love. Contests should be simple and fun for all users, such as a best meme contest or a contest to show your skills. These events can provide an immediate boost in engagement and help to bring users together.
Merch giveaways — If you already have a merch store in place, why not promote it while also encouraging members to reach goals in order to get free stuff? Having a contest for the most liked content (such as a guide or photo), the best answer to a question, or even a trivia game can be rewarded with merch. Not only does the winner get something, but they end up becoming a public promotion for your community with the rewards.
Incentivizing your users is a balancing act
Not all of these ideas may be a perfect fit for your community and any combination of these methods will do. You should be aware, implementation of these ideas is a delicate balance; too small of a focus on these strategies and you may not get results you hope for, but too large of a focus and you might smother your community due to your heavy-handedness. Best practice when doing this, listen to your users, change what needs to be changed as feedback comes along, and make it more fun than formulaic. It should be a good time for both you and your community members!
Be a part of the community yourself
Finally, don't forget your original membership… you and your staff. You're not just a founder or administrator; you're the most recognized person in the community and your activity carries weight! React to posts, respond to threads, and give shoutouts. By being an authentic, caring member of the community you build brand loyalty, which increases engagement.
Following these tips regarding community gamification and incentivization are a small but important part in growing and maintaining your community; Continue reading with our articles on community strategy!