Communicating with the members of your community goes much further than just participating in discussions and sending messages to users. As a community manager, you also have other additional means of communication, from inside the community to methods or plugins external to the platform. In this article, we'll outline strategies for communicating with your users as well as implementation and base technology options you have. The communication strategies we list are typically standard in most community softwares such as XenForo, vBulletin, and Invision Community whether supported natively or by third-party resources. For the purpose of this article, we're going to outline the strategies within the context of XenForo software.
What should you communicate to your users?
Before even considering how to communicate with your users, you need to have an idea of what topics absolutely must be communicated. Here are a few key ideas:
Software and feature changes
Site downtime
Any changes to systems involving money on your platform
Contests and events
New additions to your team
This is not even close to an exhaustive list, but should drive the idea home that any major changes or events need to be communicated with your community beforehand. Not communicating these changes can really hurt a user's sense of belonging and not feeling involved in the direction of a community can lead to frustration in your user base and a toxic environment.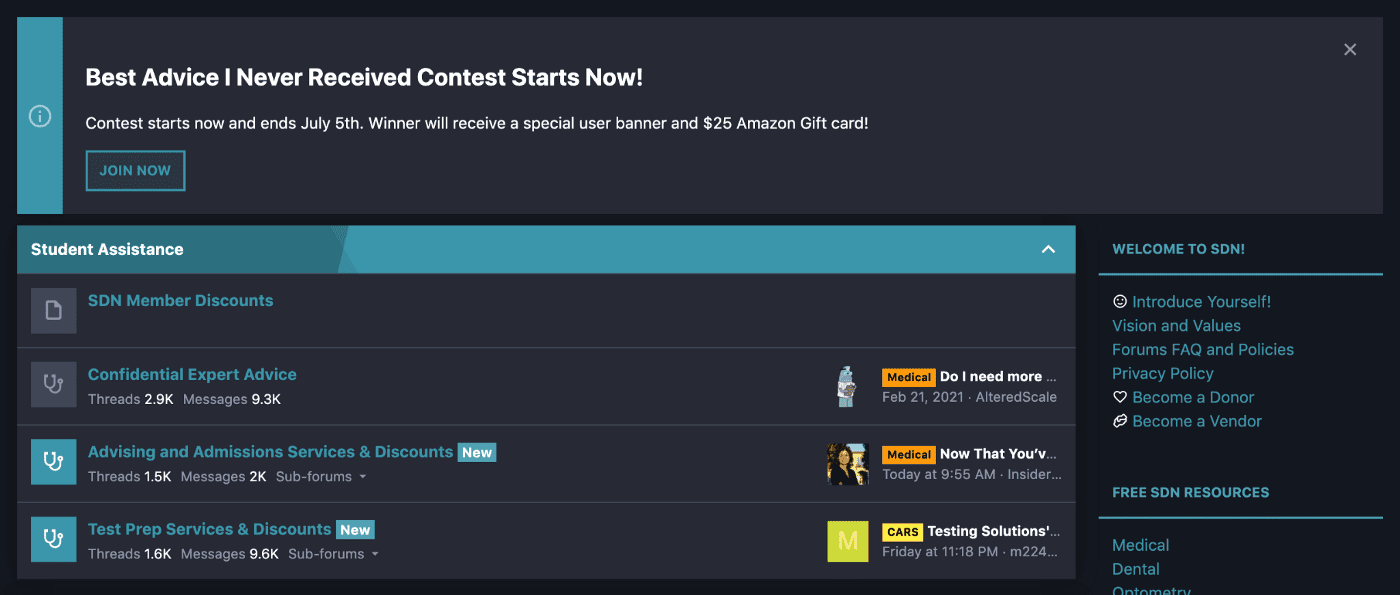 Notices or Announcements System
Using notices is a way to immediately direct the attention of your users to specific content through banners, pop-ups, or fixed messages. In the case of communicating with your users, using a notice is one of the best ways to make an announcement because it's likely the first thing a user will see when they enter the site. These announcements should not be left up for long periods of time because they'll lose their effectiveness. Also, you should make these messages dismissible and limit the amount of notices you're using at one time as community members will eventually come to ignore them. This is just a small source of inconvenience that can drive users away from your site because users will frequently be working to move around your announcements in order to discover new content and this can hinder the experience on your site.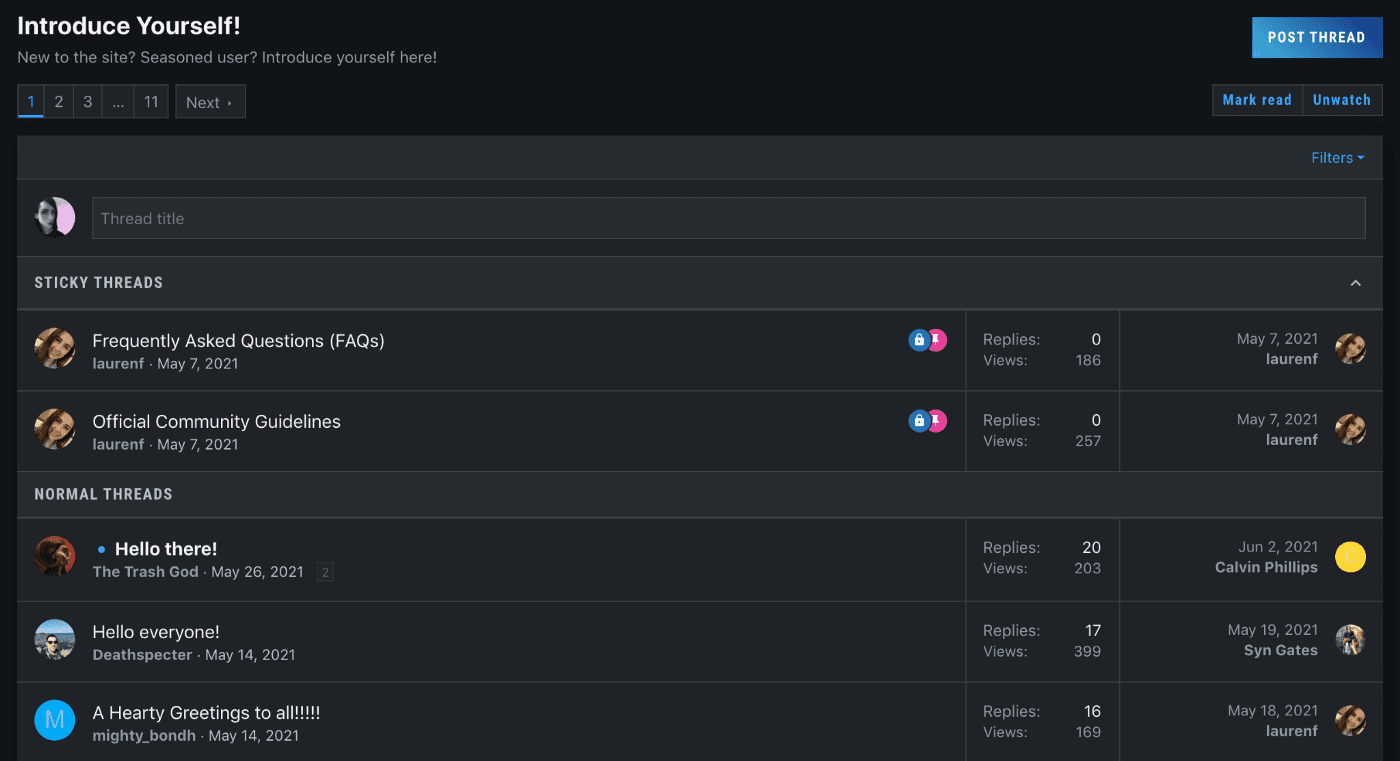 Pinned Threads
Pinning threads is a simple way to get your users attention. By pinning a thread or making it "sticky" in a forum, you're taking that thread and putting it at the top of the thread list regardless of when the content was created. This content could be new contests, site updates, or simply content you find interesting. It doesn't always have to be content that you've created and having a precedent for pinning interesting threads may prompt your community to create rich and engaging content. While pinning threads can be a great way to get eyes on important and interesting content, there are also ways to use the system incorrectly such as pinning too many threads and for too long. Pinned threads should be very important content and should be regularly cleaned out and updated.
Private Messages
Private messages can be used to onboard new users or to continue communication with more seasoned users. In the instance of new users, your private message should simply include a quick welcome message and a link to the introduction forum or important resources the community offers. This will help new users stay engaged on the site for a longer period of time.
Private messages can hold a lot of abuse because, unlike threads, they can only be seen by a select amount of users. It's important for you as community leader to maintain a positive and supportive environment in the community to mitigate toxicity and it may even be a good idea to limit new users' access to private messages until it can be proven that they're a real user and not spam.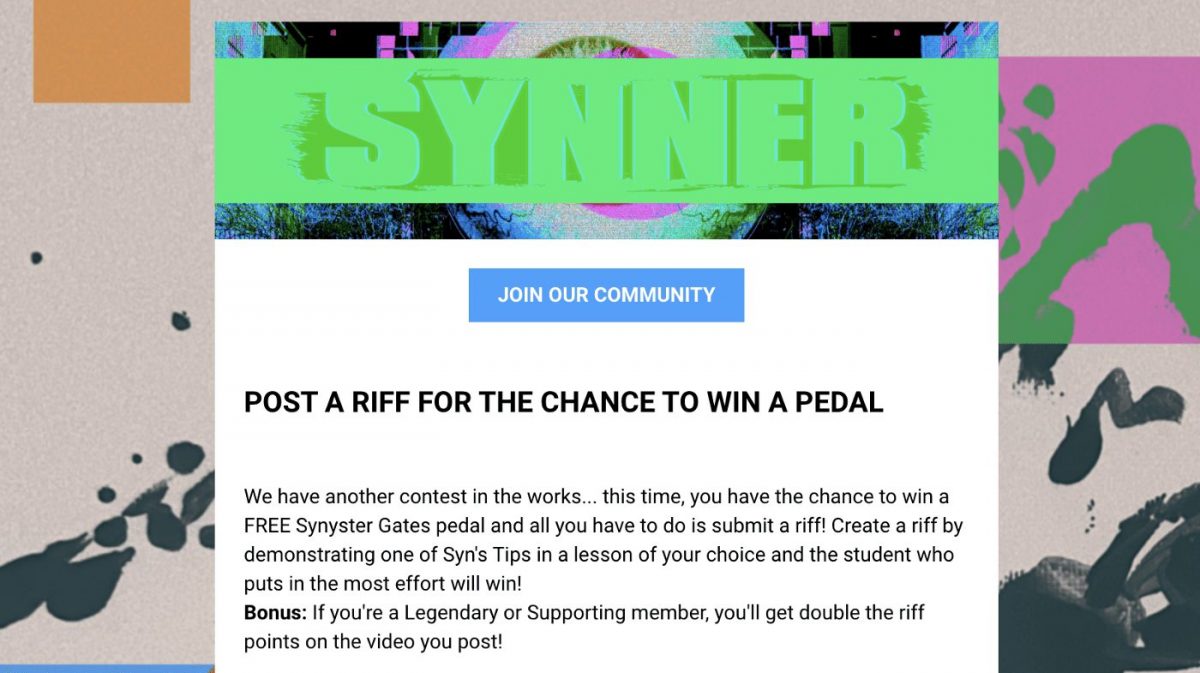 Newsletters
Newsletters are an important part of any online community; there have been debates going on for years in regards to relevancy and effectiveness given how other methods of communication have overtaken email, but in many cases email-based newsletters still hold an important role within your community, especially when your users know to expect email communication on occasion.
A newsletter for your community should be focused on the most important things your members should be aware of. Think of it like a "State of the Union" address; What changes have been made to the community platform, what changes are coming next, and the general direction the community is heading? Is there anything within the community that stands out to be highlighted?
Don't send out your newsletter too often; In most cases, your community members should be able to get more frequent updates through the community platform (such as an announcements forum) rather than via an email newsletter. Instead, the ideal frequency for sending a newsletter is once a month to once a quarter. As long as you're focusing on the most important aspects of the community in the newsletter we noted prior, that will give you plenty of opportunities to keep members in the loop.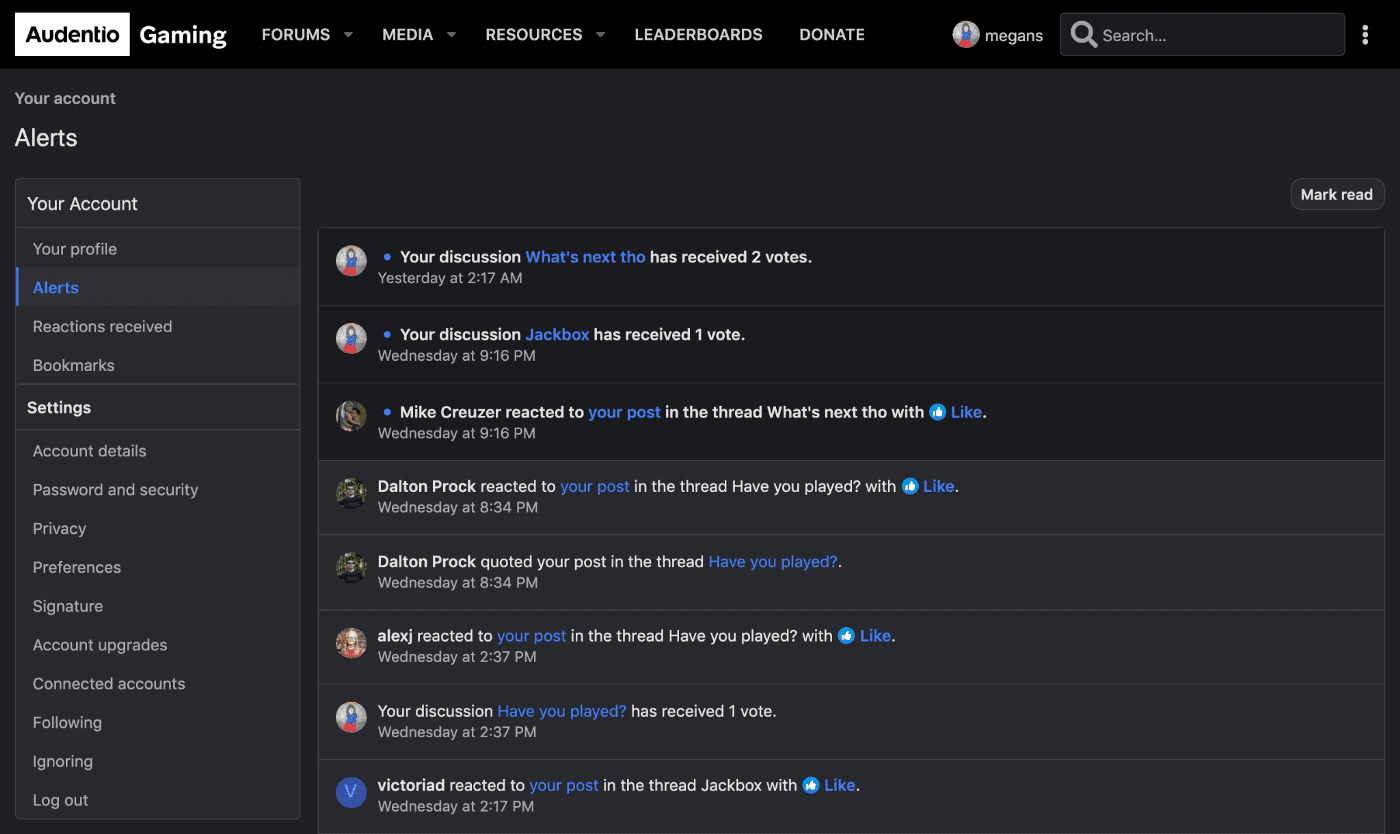 Alerts
Alerts are typically associated with the communication of automated messages, such as notifying users for new replies or reactions on their content or private messages they've received. They can also be used for messages that may not be important enough to be included in a notice or newsletter. Alerts are a good option for other things like introducing users to your community or sending out information for upcoming events. Some notifications just can't or shouldn't be automated, like notifications that are time sensitive or target limited subsets of your membership.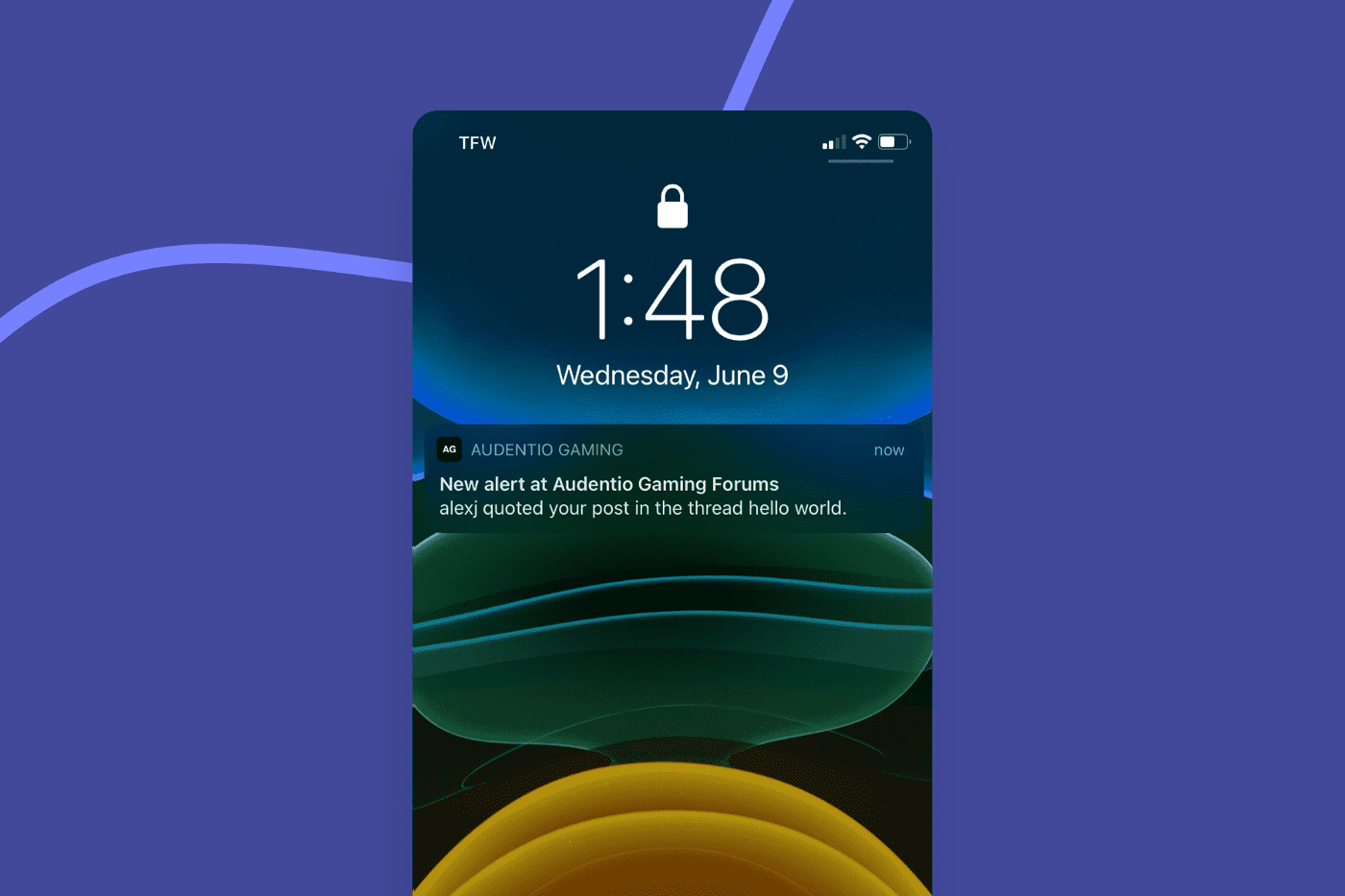 Push Notifications
Push notifications will go a long way in communicating with your users. Over half of people browsing the internet are using a mobile device, so having an immediate way to communicate with your users when they may not be looking at your site at that moment is crucial. Push notifications can help you alert your users to new content and interaction occurring in the community and can also help to bring inactive users back to the site.
Conclusion
As you can see, there are many different ways you can communicate with your users and a wide variety of strategies that vary in effectiveness. This information is designed to help you determine the medium you'd like to use to communicate with your users, as well as the tone and overall messaging. Keep these tips in mind when you plan your next event or site upgrade; they'll help ensure that the entire process goes much more smoothly for everyone involved!