Change can be tough for many members of your community. Having the right strategy in place will help with the overall transition and mitigate any issues that arise from making significant changes to a community. It is important to remember that we, as humans, are creatures of habit and places we love such as our communities are where we are comfortable.
Communicate frequently
While it may seem like a good idea to keep the next best thing for your community under wraps, at some point, you really should let them know change is coming. While you don't have to keep hinting at the dragons like George R. R. Martin, you should at least ensure that your community isn't blindsided when the change comes.
Something as simple as creating a thread and updating it throughout the process can be a great benefit to your community when it comes to preparing for a large change. You can share general information on the update, photos, or even video demonstrating new features in order to educate your community. Not only does this keep your community members in the loop, it also builds hype and excitement instead of fear and resentment if withheld.
Also, don't forget to let your community know when the update is coming; once you have a firm date set, stick to it so your users will be prepared, and let them know as soon as you do when it is coming!
Set yourself up for success
Get your administrative and moderation team involved in the process as soon as possible.
These are the people who should be intimately familiar with the software your community runs, so make sure they understand the changes. It may seem trivial, but holding a simple 1-on-1 with your staff either individually or as a collective can ensure their comfort level is kept high. In the past, we've seen moderation members stay quiet during a transition as opposed to helping others, simply because they did not want to say the wrong thing for an organization or community that they represent.
Small changes, such as the positioning of the moderation tools menu or the form fields on a report, can create a negative experience for your moderation team. Your team will be handling a lot of feedback from users once the changes are live, so having your team able to fully advocate for the changes will help everybody.
Create resources for new features; don't let your users get lost with major changes.
Creating guides, such as a series of video tutorials, can help users acclimate to large updates such as new software, a new tool, a new design, and more. Combining this with staff trained in the new software, as well as notices to help guide users through new features will help minimize frustration within the community.
Give a voice to your core members with a beta team role.
You can build a beta team of your most active and vocal members who are prominent in the community; have them work along-side the rest of your team to learn the new changes and provide feedback. Involving users from the community in the process gives you even more advocates for the changes that are coming, and eases the burden off of you and the rest of your team! Plus, you can incentivize people to join the beta team by providing unique rewards, such as a special badge or title on the community. Who you pick for your core beta team should be those who spend a lot of time online, are the most vocal, and perhaps the most critical of you. If you are not sure who these people are, ask your mods or even just look at time spent online, post count, and oldest active users, as a starting point.
Why is a beta team important?
One of the best reasons to have a beta team composed of leaders in your community is that when feedback starts rolling in, those leaders who would normally be a critic of yours will now be your greatest asset. We all know who these people are in the community: the loudest and most vocal, often obnoxious, spends the most amount of time online, is in every discussion and event, etc. You want them on your side through any large change. Instead of potentially asking tough questions about the changes, potentially bad mouthing you or the community and being critical in any way, they will instead talk about how they helped be a part of this change, how exciting it is, and help others who need help by answering questions and being a true community leader. Help them help you. Talk to them and give your most active members in your community the confidence and support they need;, you will be glad you did.
How large should your beta team be?
Well, that will depend on the size of your community, and the size of the update that is coming. For something small, a couple members will be fine. For a major overhaul, get as many of the most prominent members as you can to help! Your beta team can be directed to focus on specific portions and provide feedback, but one extra benefit is that their investment in the process gives them the opportunity to feel a sense of ownership of the change, allowing them to more effectively communicate with the rest of the community about the rationale and usefulness of the changes when they go live!
Gathering feedback before and after launch
Feedback is critical in understanding how to handle the changes. If at all possible, before planning a major update, collect feedback from your community on features they'd like to have and features you're planning to unveil with the update. During the development and testing phase, collecting feedback from your administrator, moderator and beta team will help in ironing out any potential issues that may arise before going live. Not only will your members feel grateful for being involved, but when the change does come they will feel a sense of pride, ownership, and excitement. Finally, don't forget to ask users for their thoughts post-launch as well. A community is always growing and changing, and after a major update you may need to consider additional smaller changes in order to ensure your users are happy and your community continues to grow!
Gathering feedback can be done in a variety of ways.
Slack, Discord, or a private forum are all great ways to collect feedback. As development gets closer to completion, it is a good idea to even have your team provide feedback within the demo of the new and improved community software itself; this allows your team to familiarize themselves with it even further! You can also create simple surveys to focus on specific aspects of the update.
Here are a few resources you can use. Make sure to make a copy and edit to be unique to your community and your needs.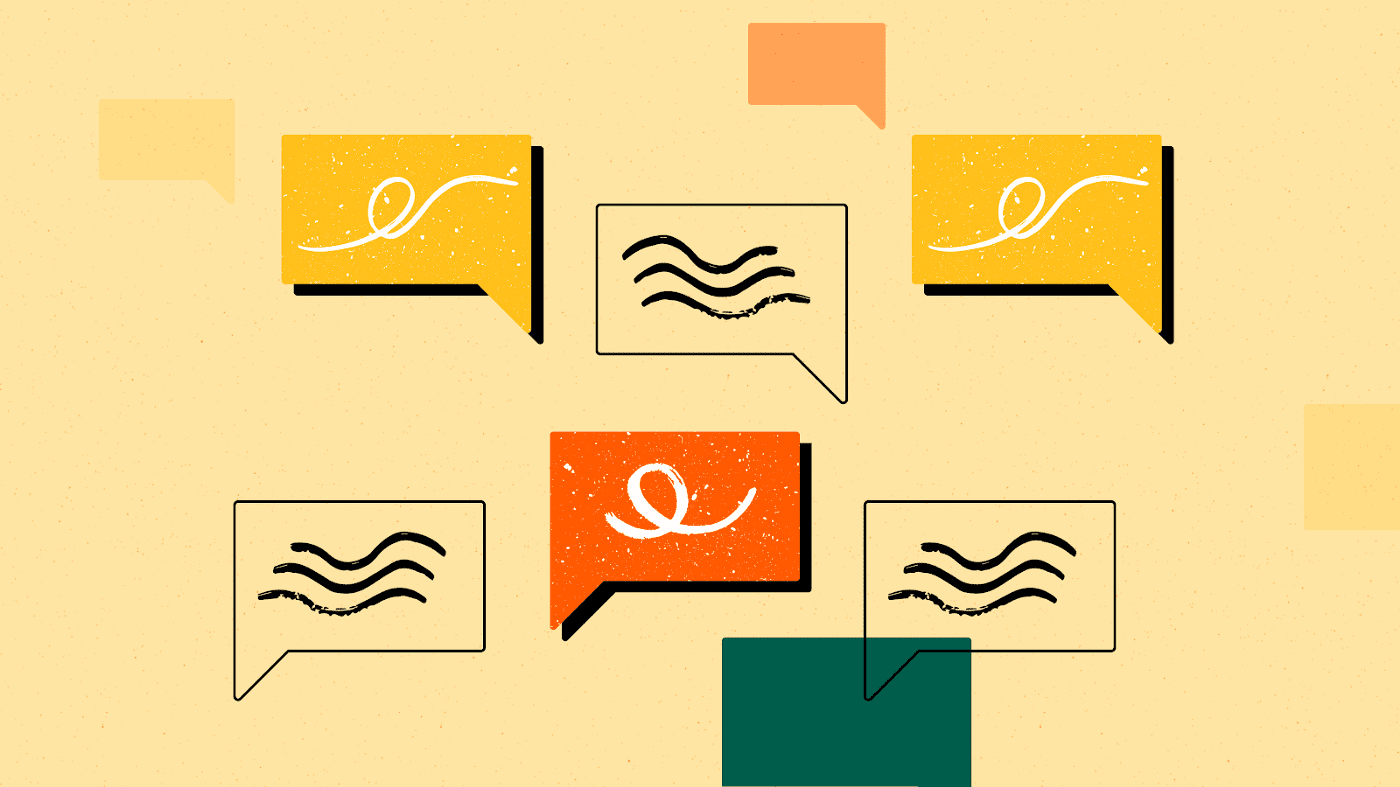 How to handle feedback
Some feedback from your users may not be the most positive; this is true for nearly any major community update. How you handle that feedback will determine how your community continues to respond to you and any further updates, and handling it well ensures you retain as many community members as possible. Remember that many of the most successful communities have a community manager that listens and interacts with the community. Times like these are the best time to show your commitment.
Number one, be graceful in responding to feedback
Showing good faith and humility while responding publicly can have a large impact on the community environment. In reverse, responding with hostility will drive members away and potentially create a rift within the community. Listen to your community; ask follow up questions and make notes covering any issues that seem to be prevalent with the update. Also, avoid being too long-winded in explanations; the more complicated you make an explanation, the more combative you might seem to your users.
Be empathetic with your community
Do your best to understand the changes from their point of view, because they are what makes your community what it is. Sometimes, users are just frustrated at change. It happens. As long as you are patient, humble, and ask follow-up questions to get as much detail as you can, you'll put yourself in a much better standing. Given time, your users will probably grow to accept the change when needed, as long as you are patient and show empathy throughout the process. The users providing negative feedback could just be having a bad day, or may even have difficulty communicating their experiences. Often they will not have the technical knowledge or understanding of the platform as you do, and what may seem like trivial changes can be a jarring experience for your community members. Furthermore, simply taking it on the chin when someone provides some less than flattering opinions will show that you indeed have a bigger goal in mind and that the community is a shared platform for all.
Be prepared for common responses to change
There are a number of things members of your community may say when the new changes go live. Here are a few potential reactions you may see, and ways to respond to them.
"if it isn't broken, don't fix it."
Briefly explain the technical/business reason for making the change and how it benefits them.
"I don't like how it looks."
The creative process is pretty cool. Share how or why some of the changes were made both to user interface and user experience. For example, showing design mockups, the conversations had, resources created throughout the process, and logic behind the decisions made.
"I can't find this."
If your layout changed, let your members know where they can access frequently used functionality or information.
"Can I go back to the old site?"
Offer the option to give it a try for a few days. Change is tough and takes time to get acclimated to.
"This is garbage"
Ask for specifics. Be humble. Sometimes, what they hate could be as simple as the font being a bit smaller. Show them how to increase it, or consider going back to the same fonts as before.
In summary
Every update is different. Things can go perfect, things can go less than ideal. Preparing for the worst and planning for the best is always a wise outlook. Your community is a temple and should be treated with respect and care, especially when change comes knocking.