Over the hundreds of community projects we've worked on, we've developed a model and community strategy that we apply to every project that we touch. This community strategy has become our principles and is meant to offer communities a list of best practices or simple tools that they can use to guide their community in the right direction and boost engagement.
Even though you're here for YouTube, you may be interested in some of the other articles we've written for community platforms and you can check out our guides on Discord, Twitch and Forums. We also have future plans of covering Facebook Groups and Reddit.
As you are here, you must be interested in starting a YouTube community of your own. Or maybe you're already an experienced content creator looking for pointers on how to improve your community? Whether you're just starting out or already experienced, we hope this guide helps you establish a stable and growing community.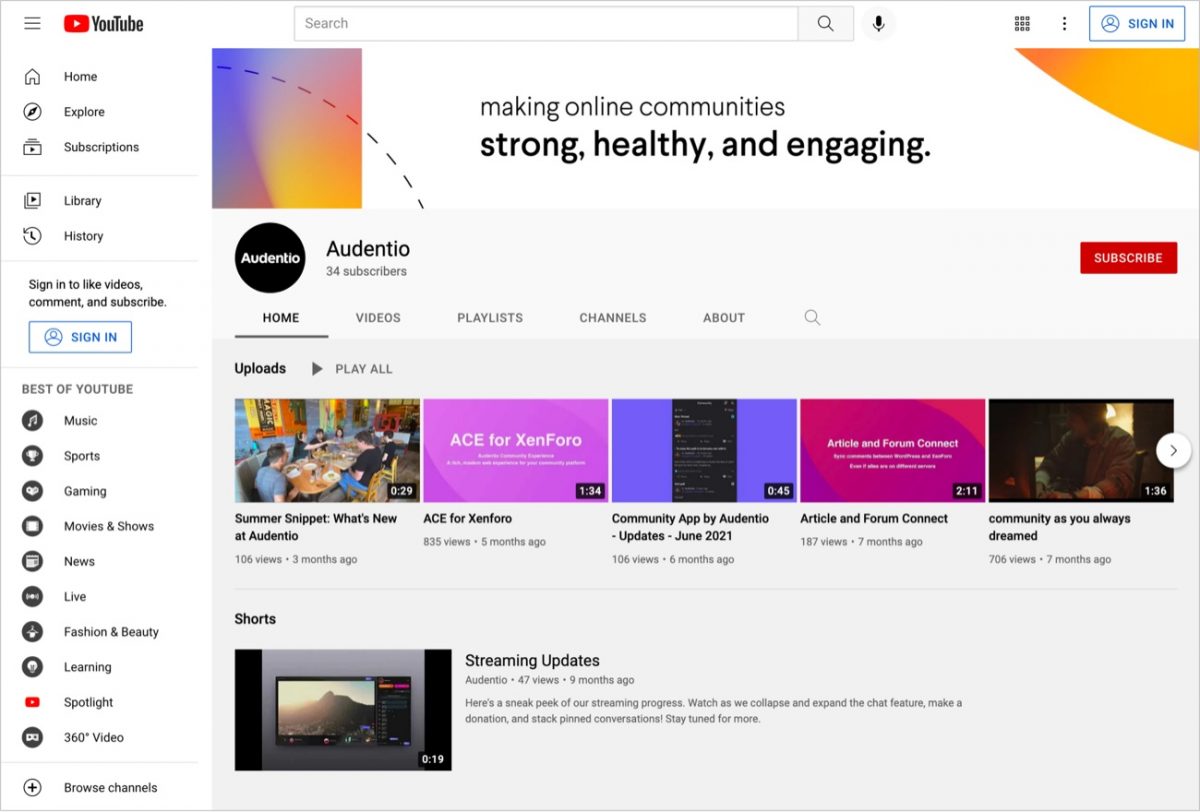 What is YouTube?
YouTube is a video and live streaming platform where:
Viewers can find both non-live and live videos for a variety of interests — YouTube being the most diverse of the platforms because it can offer VOD, vlogs, and livestreams — and viewers can show their support by subscribing, donating, liking and commenting, or becoming a channel member.
Content creators can leverage both the video and live stream creation options to build an engaged and growing community through the popularity of their content and a channel layout that best suits their needs.
From music videos, to gaming, to podcasts, YouTube is a space where both viewers and creators alike will find a video and audience fitting their unique niche. Because YouTube has such a large and diverse audience, there's a low barrier to entry in starting your own channel and posting a video for the first time. Thankfully, by using YouTube to host your videos and community, you can focus solely on content creation and growing your audience, letting YouTube handle the heavy lifting with video storage and platform stability.
Although using YouTube is easier from a maintenance perspective, some creators may need a white-label solution to solidify their unique brand and add functionality they think would be beneficial to their users. You are beholden to YouTube's community guidelines and copyright rulings and although you can make adjustments to your channel to make it better fit your needs, you'll still need to work within the limited content templates provided by YouTube.
YouTube is ideal for communities that:
Don't want to worry about infrastructure
Attract a wider demographic*
Don't need a white-labeled solution
Have a target audience that is already using YouTube
*YouTube is unique from other social platforms where there's usually a decrease in viewership from older age groups.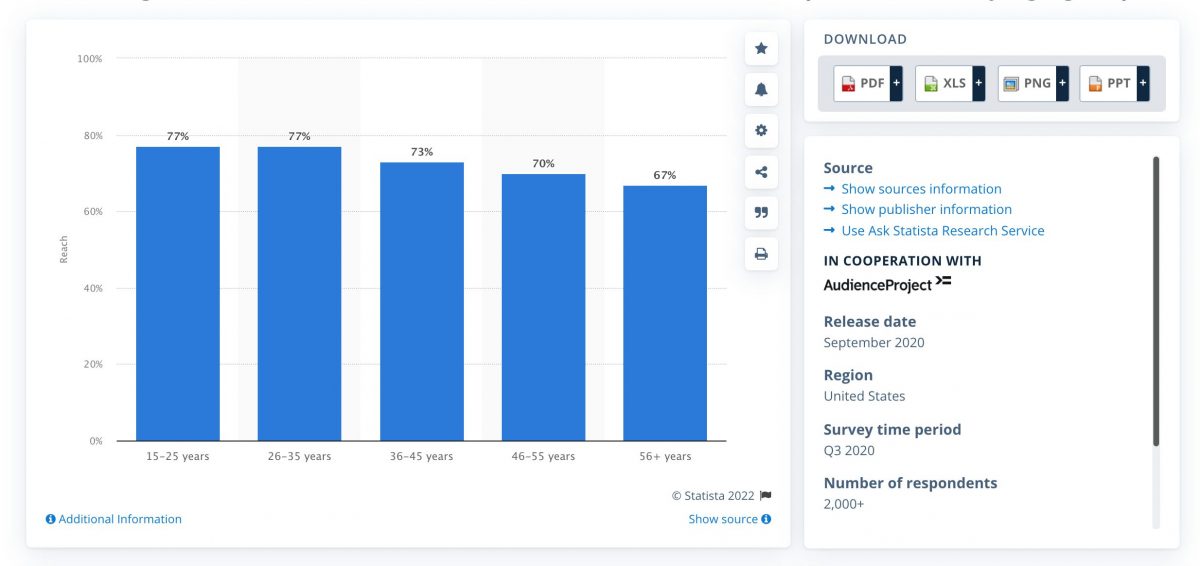 Hosting:
Not necessary, the videos are held within the YouTube platform
Data:
Owned by YouTube unless you centralize your user data in an alternate platform
Platform additions:
Common use cases:
Lifestyle and special interest content
Gaming
Brands
Music videos
Podcasts
Teams and organizations
Education and How-tos
Benefits:
YouTube can act as an extra source of traffic with users being driven from the YouTube channel to your site and vice versa.
You can form a more personal relationship with your audience by adding personality to your video, responding to comments, and overall being a creator that viewers feel they can trust.
As a business owner, consistently posting on YouTube can help the SEO for both your YouTube videos and your business site. Google prefers businesses more heavily using their tools and will rank them higher.
Having a YouTube channel will expose you to a huge audience with widely varied interests, giving you the ability to quickly grow your community.
YouTube gives you the option to monetize your videos through ads, giving you an extra source of revenue.
Cons:
Without safeguards in place, there can be trolls and chat abuse.
You lack complete control over your content. With many rules and conditions in place as a content creator, if there are any violations, your content and/or account can be removed by YouTube with no reason provided.
Little to no control over advertisements. Any advertiser can put their ad on your video with no approval process to make sure it aligns with your brand. Imagine a primarily Apple device community having an Android device ad during a product review.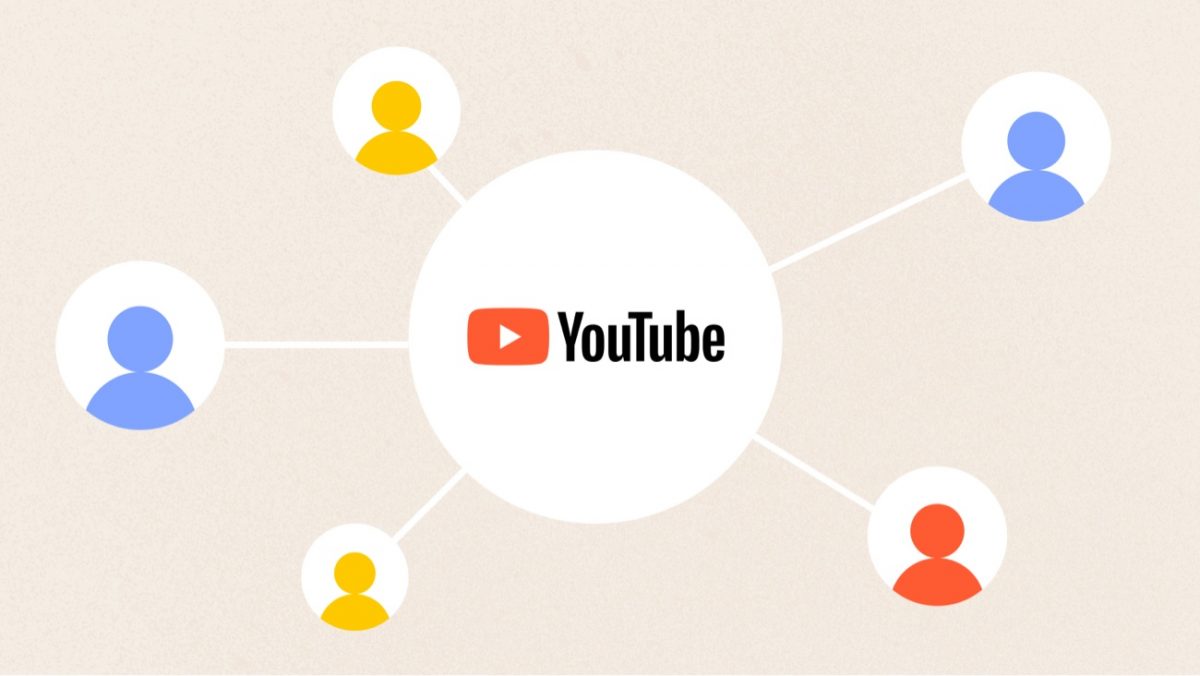 Why treat YouTube as a community?
Similar to other online communities, an audience is gathering and connecting over a single idea, whether that's a game, a podcast, a music artist, or the content creator themself. YouTube should be treated as a community because of the loyalty of viewership and the reality you create within your videos that audience members can then bond over in comments and support by liking or subscribing to your channel.
Treating your YouTube channel as a community will bring you closer to your users, offer opportunities for improved monetization strategies, and offer a method for growth that couldn't be achievable if you didn't take the proper care in interacting with your users and the upkeep of your channel.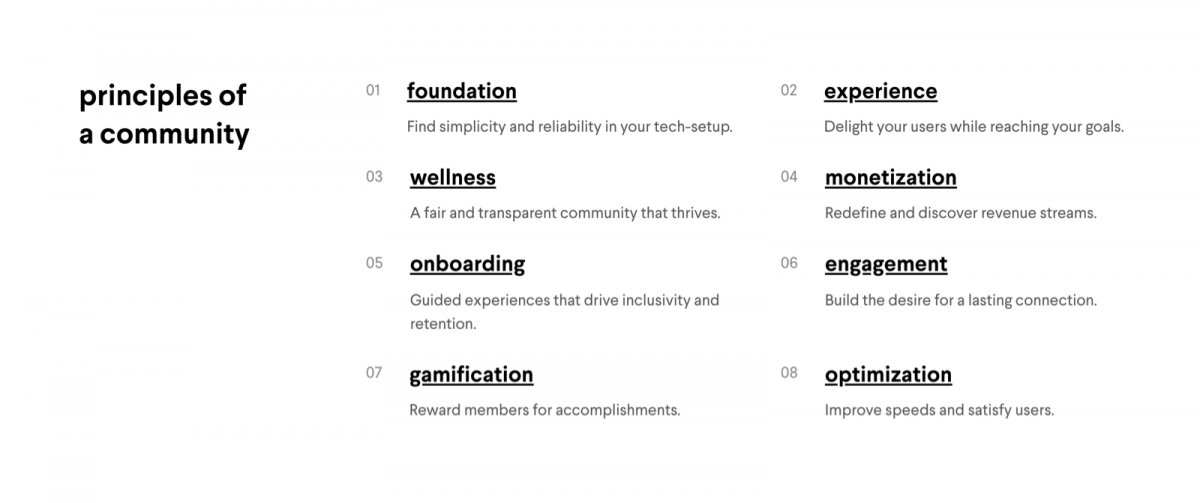 What are community principles?
In the beginning of this guide, we mentioned that we've developed a community strategy that we use in every project we're a part of and the parts of this strategy have become our community principles. Within the strategy, each principle focuses on important areas within a community and key concepts for what makes a community strong, no matter the platform.
Below, we've put together some thoughts on how to apply our community principles to YouTube specifically by offering ideas for best practices and what each principle could mean for your community. However, please keep in mind that each community is unique, so principles and best practices should be molded and selected specifically for what makes sense for you and your viewers.
Ways to apply community principles to YouTube
YouTube Community Foundation
Foundation is about the underlying software infrastructure and tools that your community is based on. By outlining your tools and functionality at the beginning of the community creation process, you're more likely to have a higher quality and reliable experience for your users.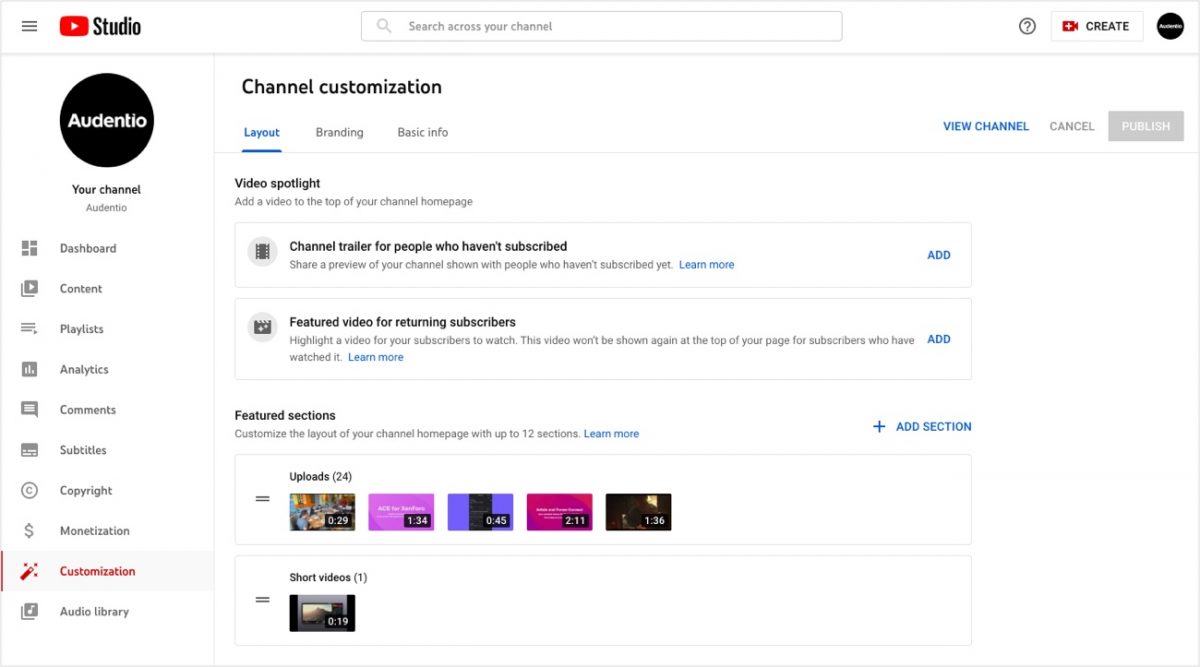 Ideas on how to improve your YouTube community's foundation:
Centralize your user data so you own your data and can store it as you choose
Setup roles and permissions by organizing into a hierarchy for a better understanding of your community via analytics
Select your hardware, broadcasting software, and any other tools you want to use
Have a checklist that you follow before and after each stream
Create a channel strategy
---
YouTube Community Experience
Experience is all about a user's journey throughout your community. All aspects of your community — the intuitiveness, aesthetic, and easy to use functionality — will play into a user's experience on your platform.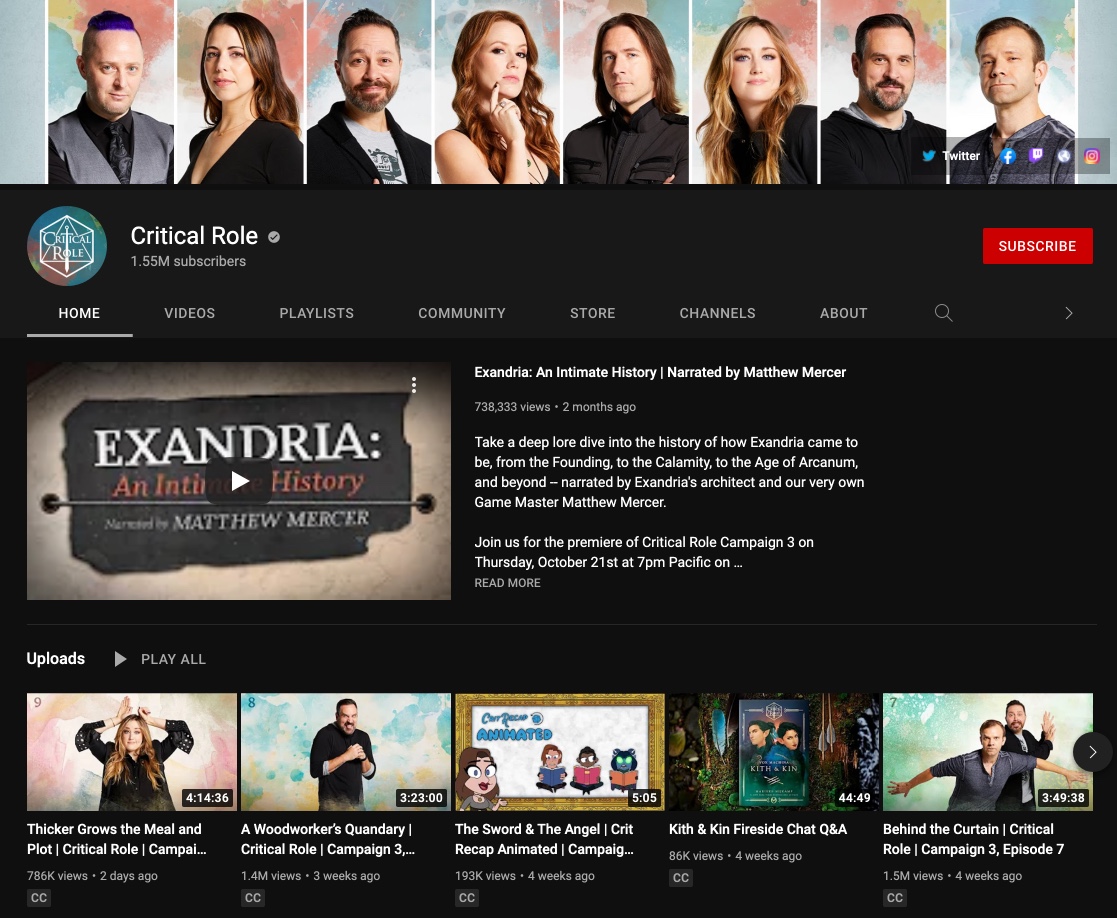 Ideas on how to improve your YouTube community's experience:
Organize your stream content in a logical way that makes sense for your users' intent
Add custom emojis for channel supporters
Customize your channel with an avatar, channel description, banner, and other channel homepage settings
Build brand guidelines for a consistent look and feel across your community
Develop overlays for streams to better communicate important information to viewers
---
YouTube Community Wellness
Wellness is all about toxicity levels and culture within a community. How comfortable do community members feel while engaging in the community? Do moderators feel heavy-handed in their enforcement of the community guidelines? These considerations will help onboard users into your community more effectively and retain them over a longer period of time.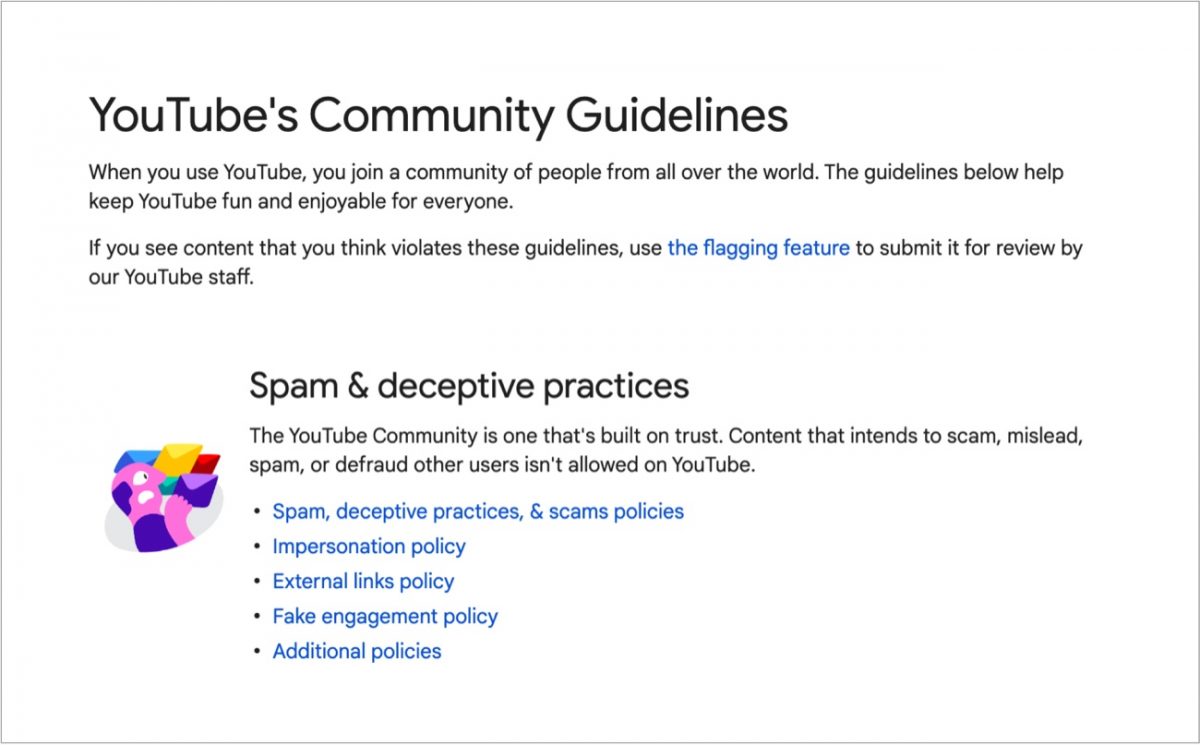 Ideas on how to improve your YouTube community's wellness:
Set general expectations for moderators, lead by example, and follow through
Create, share, and enforce community guidelines
Make it easy for everyone to follow rules by showcasing your guidelines in a clear, effective manner and be consistent with enforcing your rules.
Monitor content for toxicity and spam
Be accessible to all users and have transparency between leadership and the general community
Encourage users when they complete positive actions
---
YouTube Community Monetization
Whether your goal is to profit from your community or not, you should always at the very least break even on the costs of running your community. By that, we mean any costs like hosting, servers, merchandise, should never be something you pay for and should instead be covered by the community. Planning a monetization model regardless of whether you look to break even or earn a profit is crucial and will help to secure a stable community.
Your profit model can be as simple or complex as you need. There are many simple questions we can ask ourselves early to help determine the model.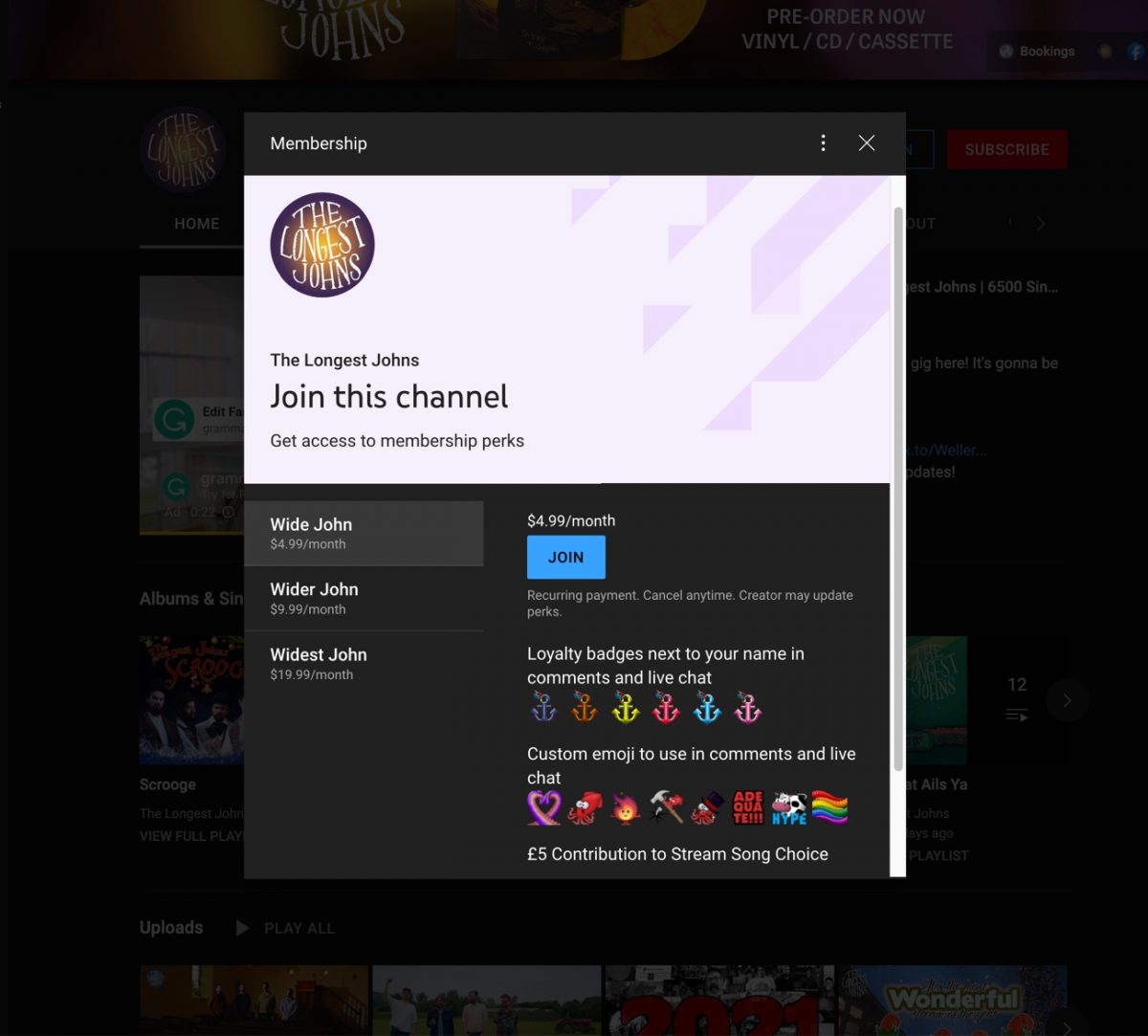 Ideas on how to improve your YouTube community's monetization:
Display your official branded merchandise on a channel merchandise shelf
Allow viewers to join your channel through a channel membership and get members-only perks
Become a YouTube Partner and earn ads revenue on your videos
Establish sponsors with links to your community to offset costs of video production
Offer a donation option to users who want to support, but can't commit to a recurring payment
Use affiliate links to endorse products you use
---
YouTube Community Onboarding
A user's first actions in your community can determine whether they become longtime engaged members or never return. Having a consistent experience that sets you apart from other communities can go a long way in retaining users and keeping them regularly interacting with your platform.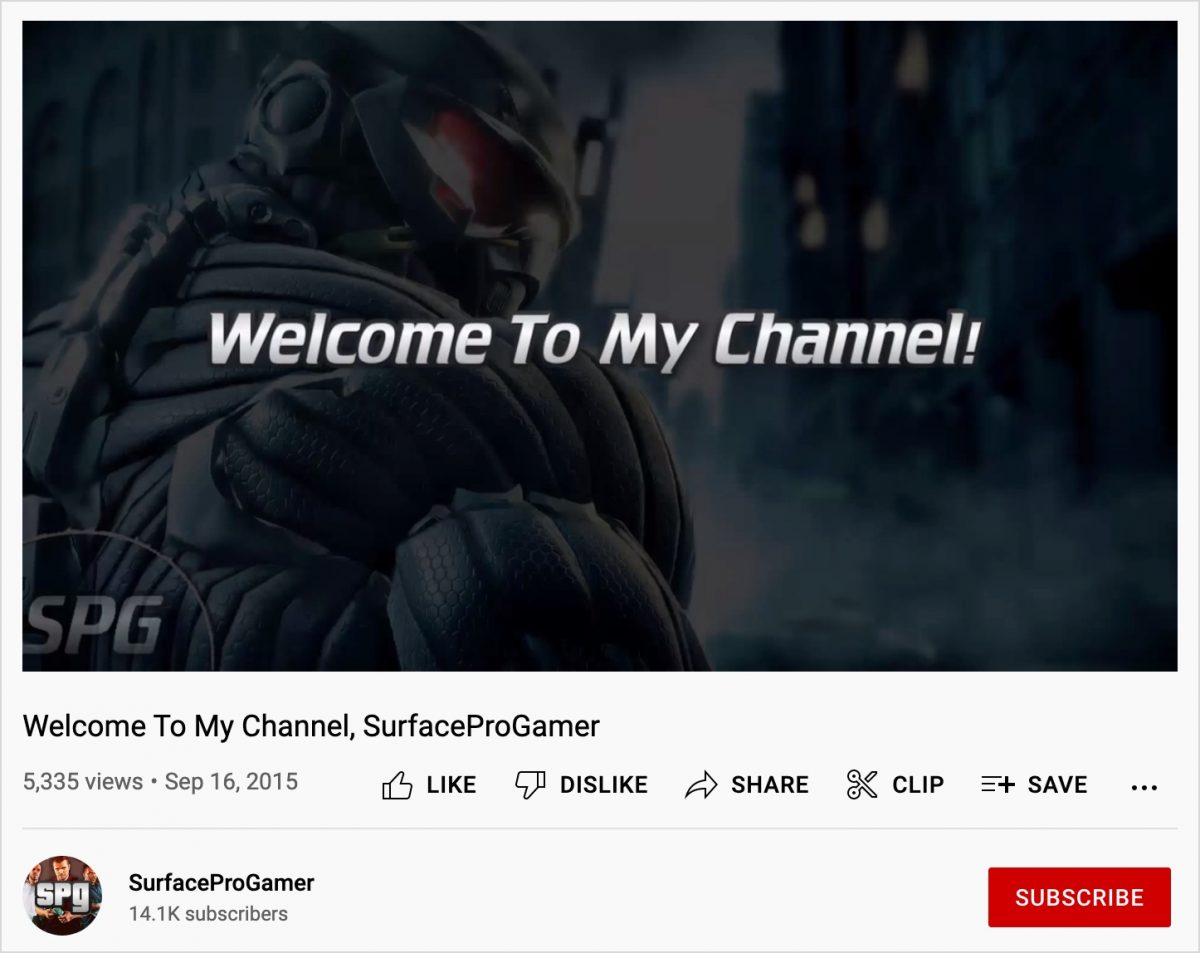 Ideas on how to improve your YouTube community's onboarding:
Create a video welcoming users to your channel and outlining expected content and schedule
Help members get acquainted with the community through videos, guides, and tutorials
Give first time chatters in live streams recognition to help encourage them to regularly contribute
---
YouTube Community Engagement
When a user enters your community they should always feel like they have something to do, whether it's answering a question, participating in a contest, or watching a live stream or new video. Having a community that regularly has new content will keep your users coming back and engaging for a longer period of time.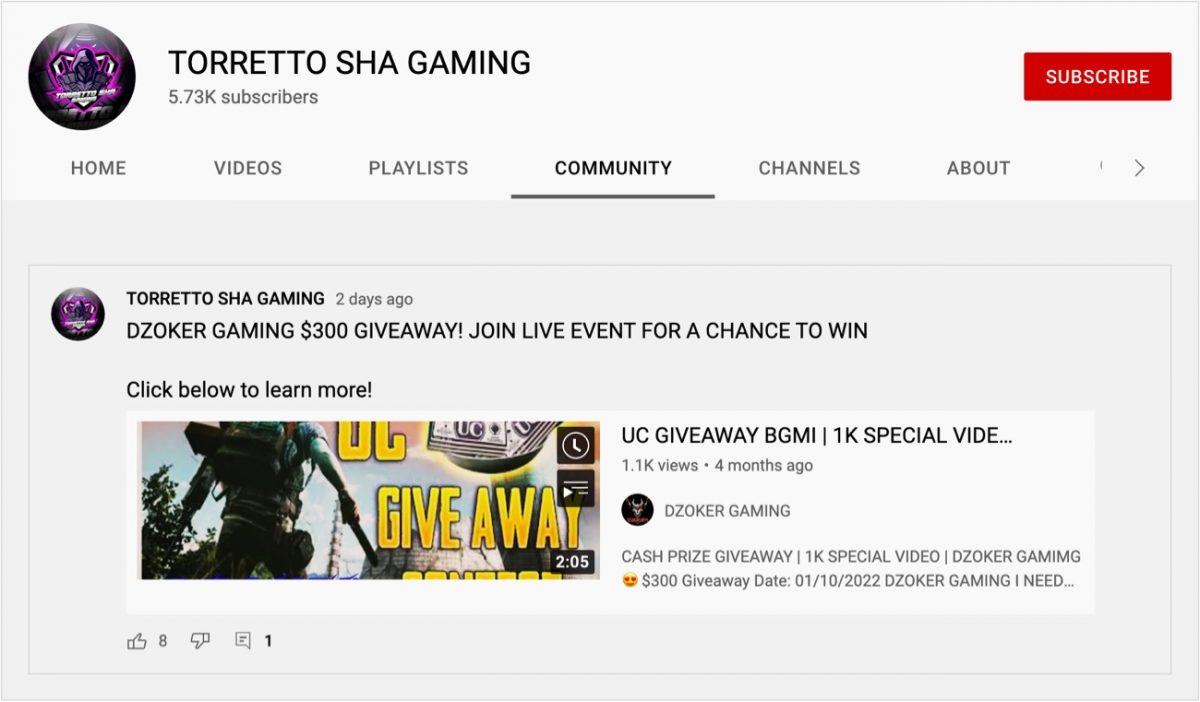 Ideas on how to improve your YouTube community's engagement:
Schedule your streams and keep them consistent
Use annotations on your videos to prompt a user to like, comment, or stay engaged with your videos
Grab your user's attention within the first 5-10 seconds of a video for better viewer retention
Collaborate with other creators to gain new viewership on your channel
Consistently run contests or giveaways and create new videos or live streams to keep members engaged
---
YouTube Community Gamification
Friendly competition is important in a community because it helps users understand what engagement is positive and encouraged. By rewarding users for their activity, you can provide a user with a feeling of accomplishment and the community as a whole will also benefit from their positive activity.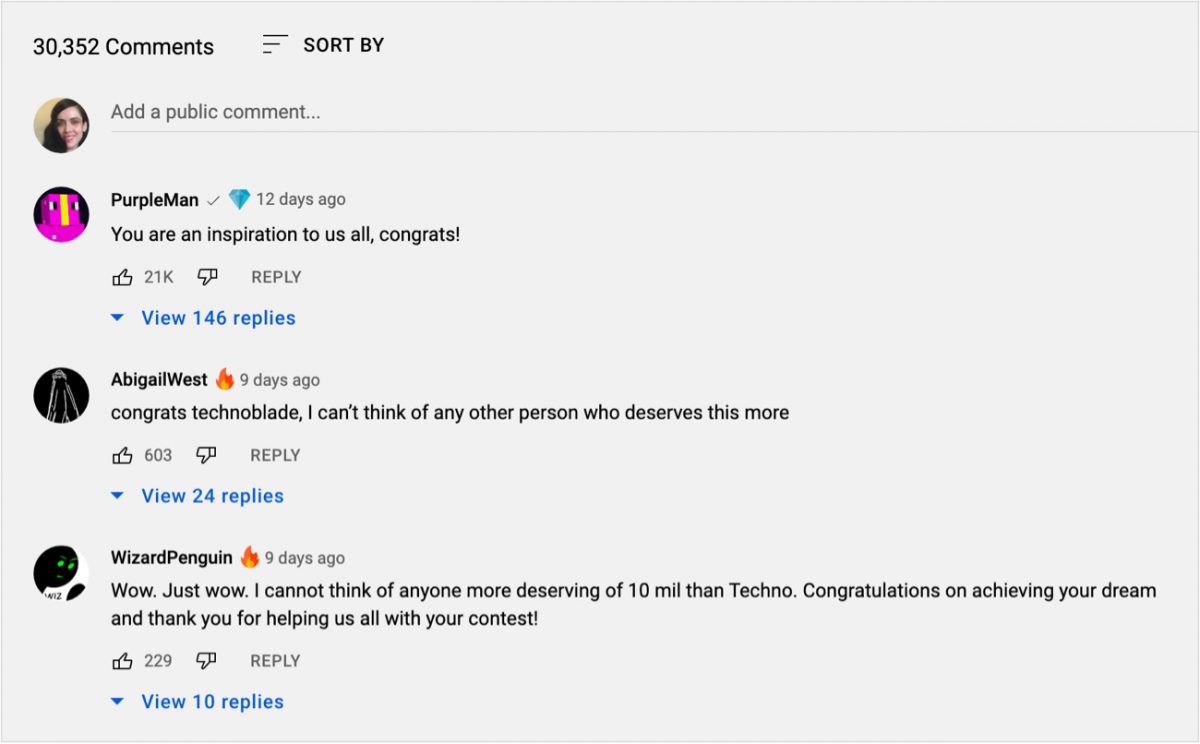 Ideas on how to improve your YouTube community's gamification:
Recognize user contributions in stream through shout outs
Host gaming events to inspire healthy competition between users and allow users to become more involved with your channel
Leverage achievements and leaderboards on your platform for user data centralization to offer custom rewards and competition that better fits your community needs
---
YouTube Community Optimization
By optimizing your platform, you can make sure that your community is one that everyone can use and use statistics to ensure that your trajectory is driven by what your community members enjoy and want to see.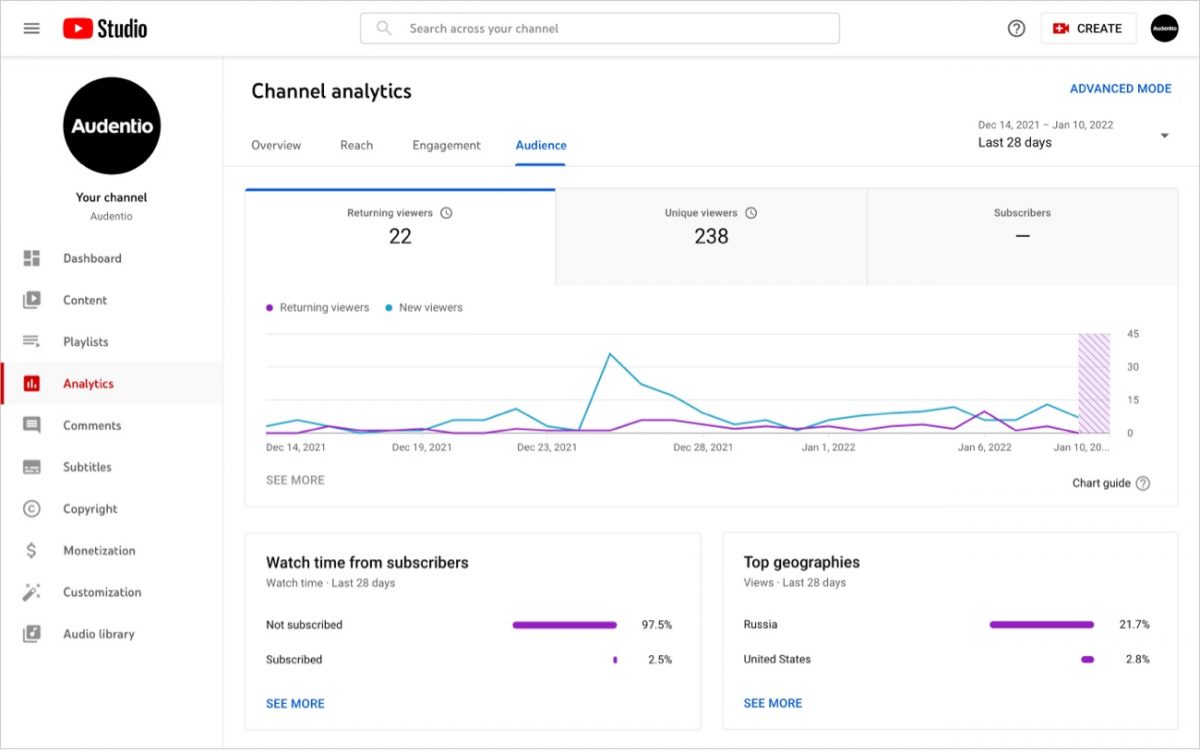 Ideas on how to improve your YouTube community's optimization:
Consider SEO when creating your video to help maximize SEO value and get your video seen by your target audience
Make sure your YouTube channel is accessible to all
Carefully use titles and thumbnails to make sure that your channel is inviting and there is no barrier to entry
Use YouTube Studio analytics to inform the trajectory of your community
---
Let's wrap it up
Creating videos and live streams can be rewarding because it offers you the opportunity to create videos from topics you love while also giving your user base fun and engaging content to watch on a regular basis.
Because YouTube is the leading platform for video creation, it is a clear front runner when first considering which platform to use. YouTube already brings in a large audience and there's opportunity for niche video creators to create videos on any topic. This platform guide has been tailored to YouTube, but the strategies we shared can also be employed on other platforms and we hope you take these high-level best practices as easy wins to get your community started, or improve the community you already have.