You've likely seen streamers on YouTube or Twitch with growing audiences, but have you considered the benefits of live streaming using a dedicated streaming platform that is entirely your own and can be customized to fit your needs? Many live streamers today use their streams to play games, host watch parties, or simply have a hang out session with their audience, but live streaming can benefit you in numerous ways. These potential benefits are what we're looking at in this article. We'll be sharing 10 different use cases for streaming to consider and how they could benefit your community.
Give online support for your business with live streaming
If you have a product you produce or a store you manage, using a streaming platform can go a long way in providing quality support to your users. You can provide visual instructions for users having issues with the setup or use of a specific product. You can also regularly host FAQ sessions on how to use your product in order to skip out on any redundancy in support tickets. If you have a new product line you're releasing for example, offering a series of live streams going over product features and giving your customers the convenience to ask any questions about the product they might have could boost sales of the product due to the quick turnaround of information.
Using product placement, from the perspective of someone who has shopped with you before, and seeing a video with another product in it may give them the final push they needed to make the purchase. Offering video and live stream support can more effectively connect you to your target audience by humanizing you in the eyes of your consumers and making you a more trustworthy source for future purchases.
How live streaming can be used for online support:
How to's and product tutorials
FAQ sessions
Product placement
One-on-one support
---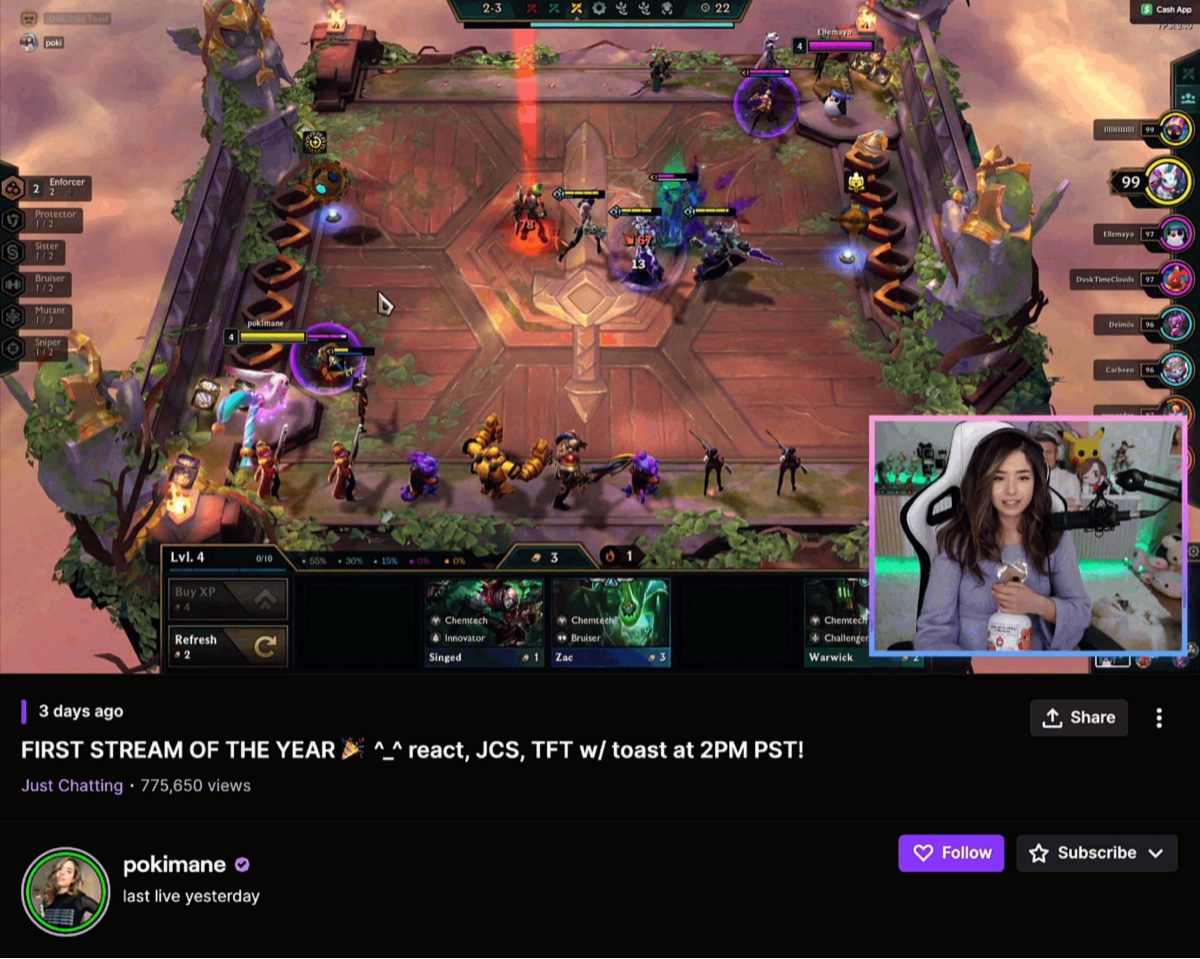 Live streaming games
We mentioned this earlier in our article, but gaming is a huge industry on the internet and within live streaming specifically. Whether you run a community centered around gaming and gaming related tech, or one entirely unrelated to games, there's still value in creating gaming content for a live stream. Gameplay or hosting a gaming event can go a long way in engaging your users and inspiring healthy competitions between them. It can unite your community and give them an avenue to form relationships with fellow viewers while also offering a monetization strategy for you through game review and sponsor deals that give you a cut of sales.
How live streaming can be used for gaming:
Let's Plays
Game reviews
Reaction content
Gaming events and contests
---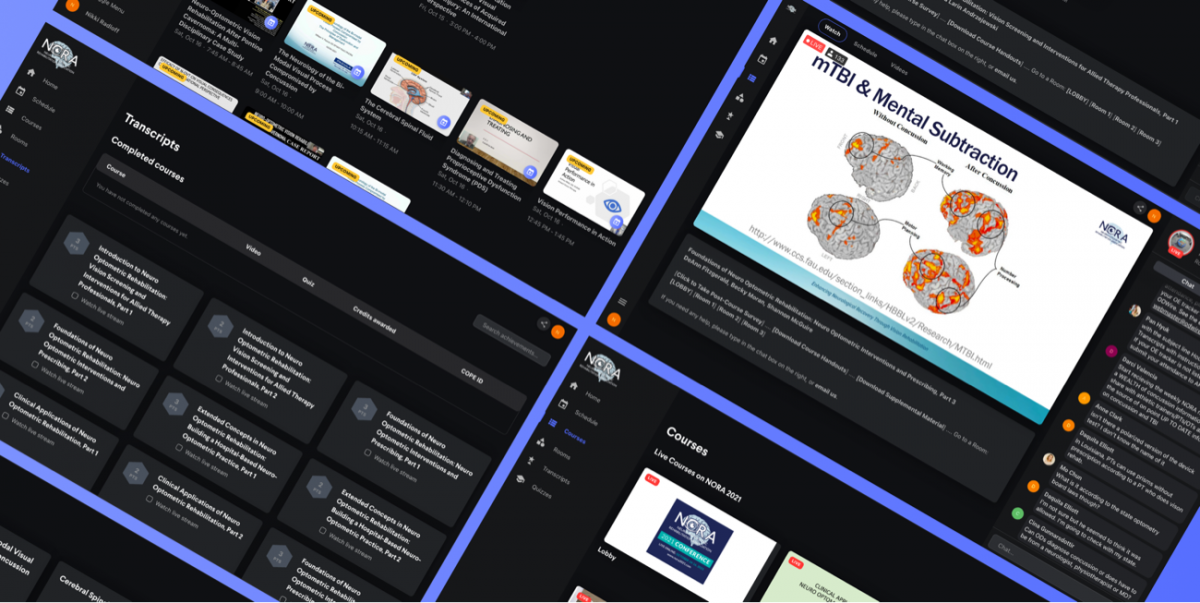 Education and streaming without Zoom
If you're a teacher or expert in your field, using live streaming for educational purposes can work wonders to effectively communicate the topic you're discussing while offering engaging visuals that will help your viewers better retain the information. For example, a chemistry professor could offer a live stream of them completing a lab assignment. Of course, all of the instructions can be given to students on paper, but this visual serves to help students better understand what is expected of them from the assignment. Live streaming also offers you the opportunity to provide training courses. If you work in an agency with many remote employees, offering a training course through a live stream better serves to onboard new employees while also giving them a moment in real time to ask questions that they wouldn't have if they were watching a pre-created video.

Using live streaming can permit you to produce educational conferences for your industry or on a topic you care about. Last year, we helped run an optometry conference called NORA using our https://adjourn.audent.io/wp-content/uploads/2022/06/4.-article-hero-1.jpg Live platform where instructors could present their research and have viewers complete quizzes and earn certifications through a custom built system. Conversely, although live streaming does allow you to educate large audiences at one time, it also offers the more dedicated option of one-on-one education.
How live streaming can be used for education:
Tutorials
Classes and training
Educational conferences
One-on-one learning
---
Streaming for charity
Live streaming for charity can be a great opportunity to give back to your community or support causes important to you. If you're a charity event coordinator, live streaming would offer the ability to host a charity auction virtually. In the stream, you can show items and experiences for auction and use real-time chat to monitor bidding. You can also run a donation live stream and fundraiser event. These events are typically several hours long if not days and feature a variety of different content segments throughout with different rewards being given to users for donation goals being met. If you are affiliated with a charity, you may also want to use live streaming for informational purposes in order to attract donors and also entice future volunteers to join the program.
How live streaming can be used for charity:
Charity auctions
Donation live streams and fundraisers
Informational webinars
Interviews with people or communities that are positively impacted
---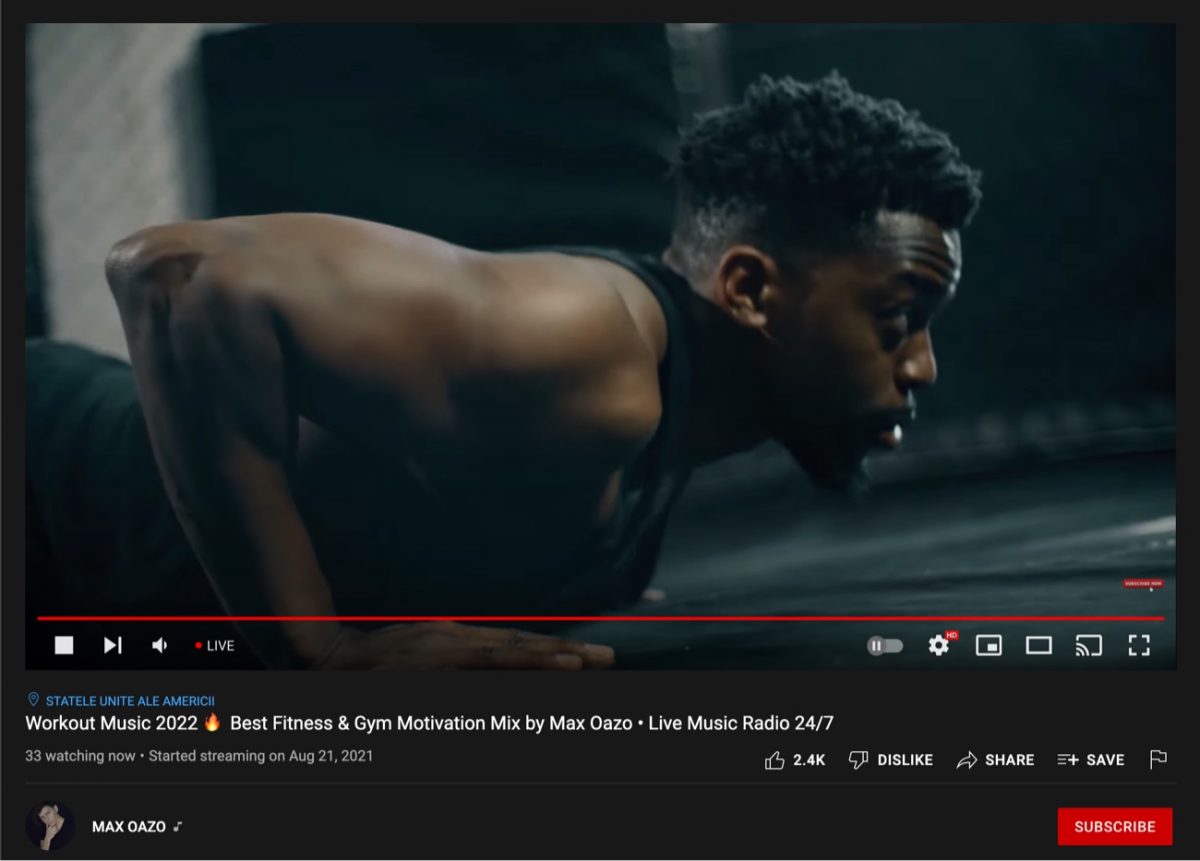 Create a fitness and health live stream
Live streaming for fitness and health can be a great resource for those who want to maintain themselves, but potentially don't have the resources or means to regularly go to a fitness center. A gym can host regular exercise classes where viewers can follow along with the instructor and ask questions if needed. By using a live streaming session, participants can know that they're exercising with others and be motivated by the fact that they're working within a team and receiving praise from the class leader.
Beyond fitness, a large part of staying healthy is nutrition. A gym or health center can offer classes, providing viewers a venue to ask any questions about how to improve their eating habits and stay on a positive fitness course. A great motivator for maintaining health is competition. Doing any sort of exercise that pits you against other viewers like a planking challenge or 3 month weight loss challenge can be enhanced by using live streaming to broadcast the challenge. These kinds of streams work to bond viewers by giving them mutual goals while also inspiring healthy competition and motivation.
How live streaming can be used for fitness and health:
Fitness classes
Health and nutrition classes
One-on-one training
Competitions
---
Expanding telehealth through live streaming
Receiving health information through streaming can be extremely beneficial to those who may not be able to easily leave their home or may not have the means to receive medical attention. A live stream from a medical professional about general health can go far in improving the lives of viewers. Telehealth can also work to advise groups of viewers with the same condition on treatment options or ways to reduce symptoms. It can even work as a one-on-one session for those who have private questions or maybe have a more severe condition that couldn't be covered in a larger group session.
Another way that live streaming can help improve health is group therapy. Offering live streaming for this can help to more easily reach those who need to be involved in the therapy and can also offer anonymity by only showing the face of the live streamer and not those involved in the therapy, potentially making them more comfortable to be part of the group.
How live streaming can be used for telehealth:
Health advice
Group therapy
One-on-one sessions
Informational sessions
---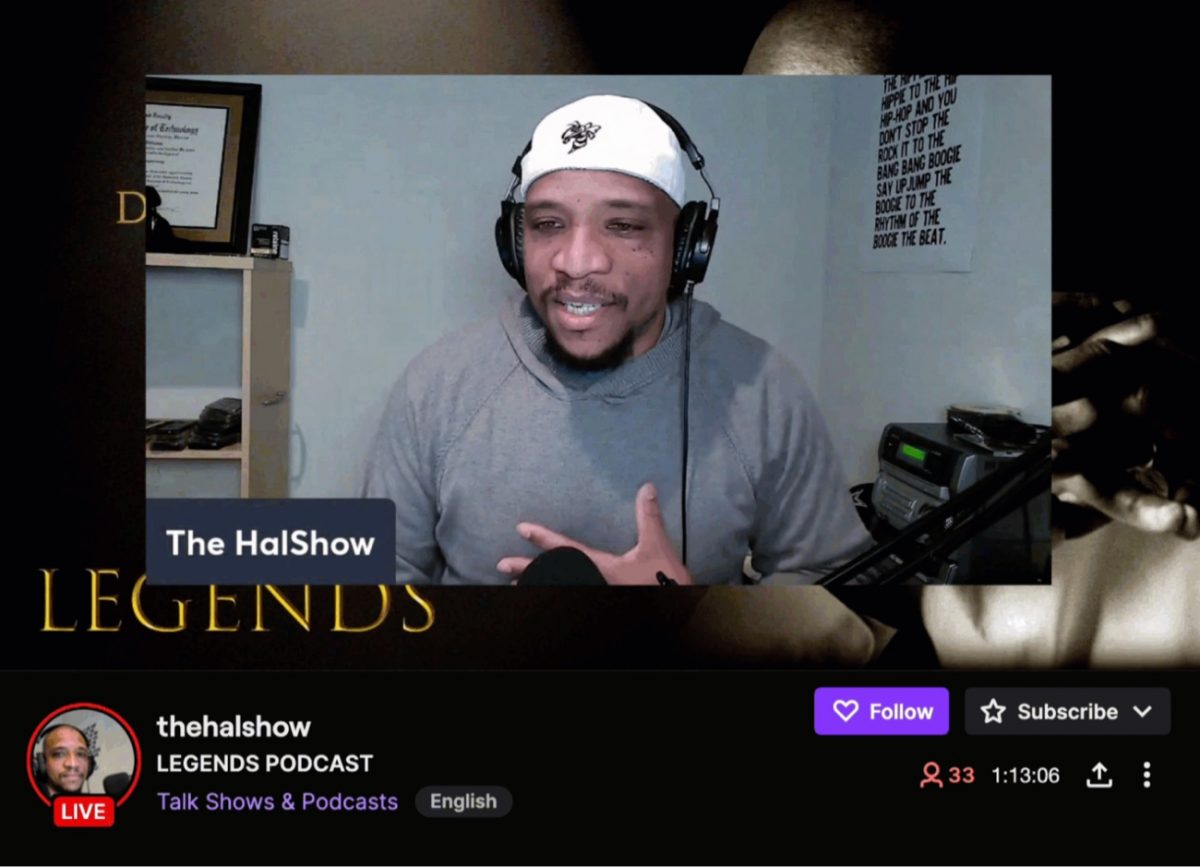 Live-stream your podcast
Podcast content is a large part of the internet and more people are creating live stream podcasts on a daily basis. By having a dedicated live streaming solution for your podcast, you would own the data about your channels and viewers and have the freedom to create podcasts about any topic without being beholden to the guidelines of another platform. A single podcast would benefit from their own live streaming solution, but it could also be beneficial for a podcast network with multiple podcasts under their brand. They could use channels for each podcast and unite their viewers, making it easier for viewers of one podcast to be exposed to content from another in the same network.

Having a dedicated live stream solution is also beneficial for being able to run special events. Our https://adjourn.audent.io/wp-content/uploads/2022/06/4.-article-hero-1.jpg Live platform allows you to organize your content as you see fit, but it also provides special functionality like Q&A, quizzes, donation goals, and achievements, which can all be used to engage with and reward viewers to enhance your stream.
How live streaming can be used for podcasts:
Episodes for a single podcast
Multiple podcasts under a network
Special events
---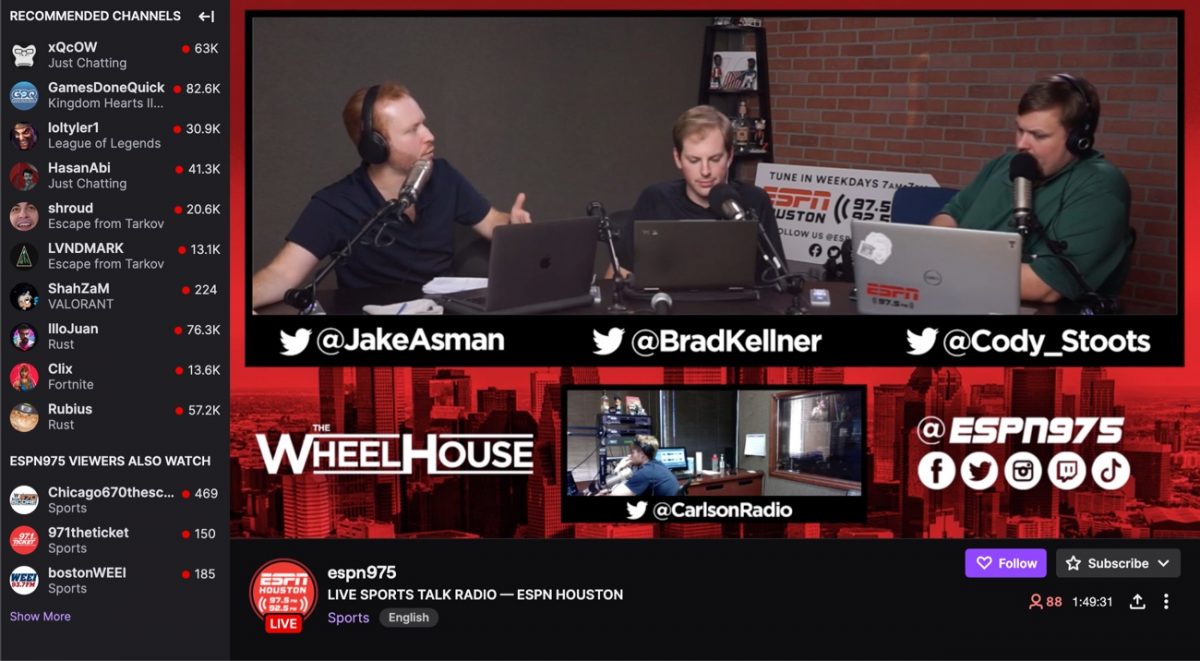 Sports commentary through live streams
Live streaming for sports can be used in a variety of ways to enhance the sport and reach relevant fans like capturing a game of your favorite sports team. But beyond that, live streaming for sports can be used to react and comment on good plays through a game or players career, give commentary on technique, and even offer historical or statistical information.
By having a dedicated live stream platform, you can unite an audience of fans, give them the room to bond with one another over their favorite sports team, and also give you the freedom to create the content you want and organize it as you see fit.
How live streaming can be used for sports:
Live sporting events
Reaction content to good plays
Commentary on technique
Information session about the team and players
Pre and post game analysis
---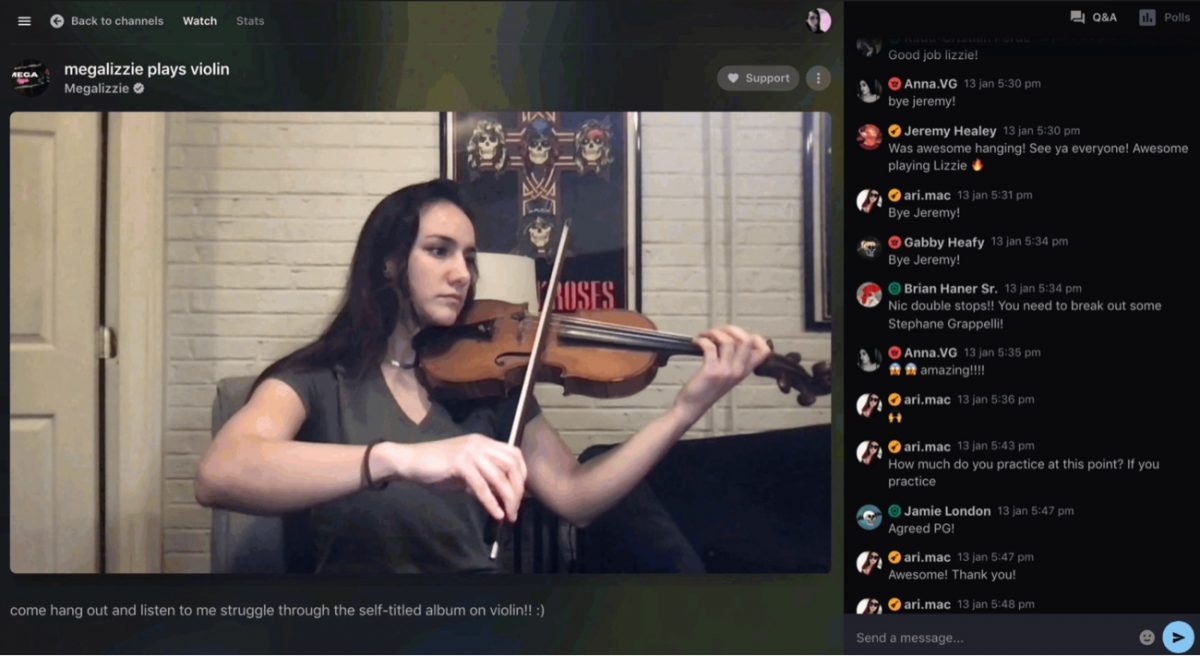 Reaching a bigger audience with your music by live streaming
Live streaming as a musician can offer you many different methods of connection with your audience and inspire them to improve their skills. There are many different avenues you can go down for music related content: private concerts, jam sessions, interviews with industry experts, lessons, and training. All of these live streams would work to engage your fan base, while also giving them the tools and motivation to do the work themselves and become great musicians.

We recently helped launch SynTV using our https://adjourn.audent.io/wp-content/uploads/2022/06/4.-article-hero-1.jpg Live platform for a community called Synner, run by the guitarist from Avenged Sevenfold. This platform has enhanced the community, giving users a platform to watch streams about techniques, individual lessons for streamers, and also interviews from successful community members and industry professionals.
How live streaming can be used for music:
Concerts
Jam sessions
Expert interviews
Lessons and training
---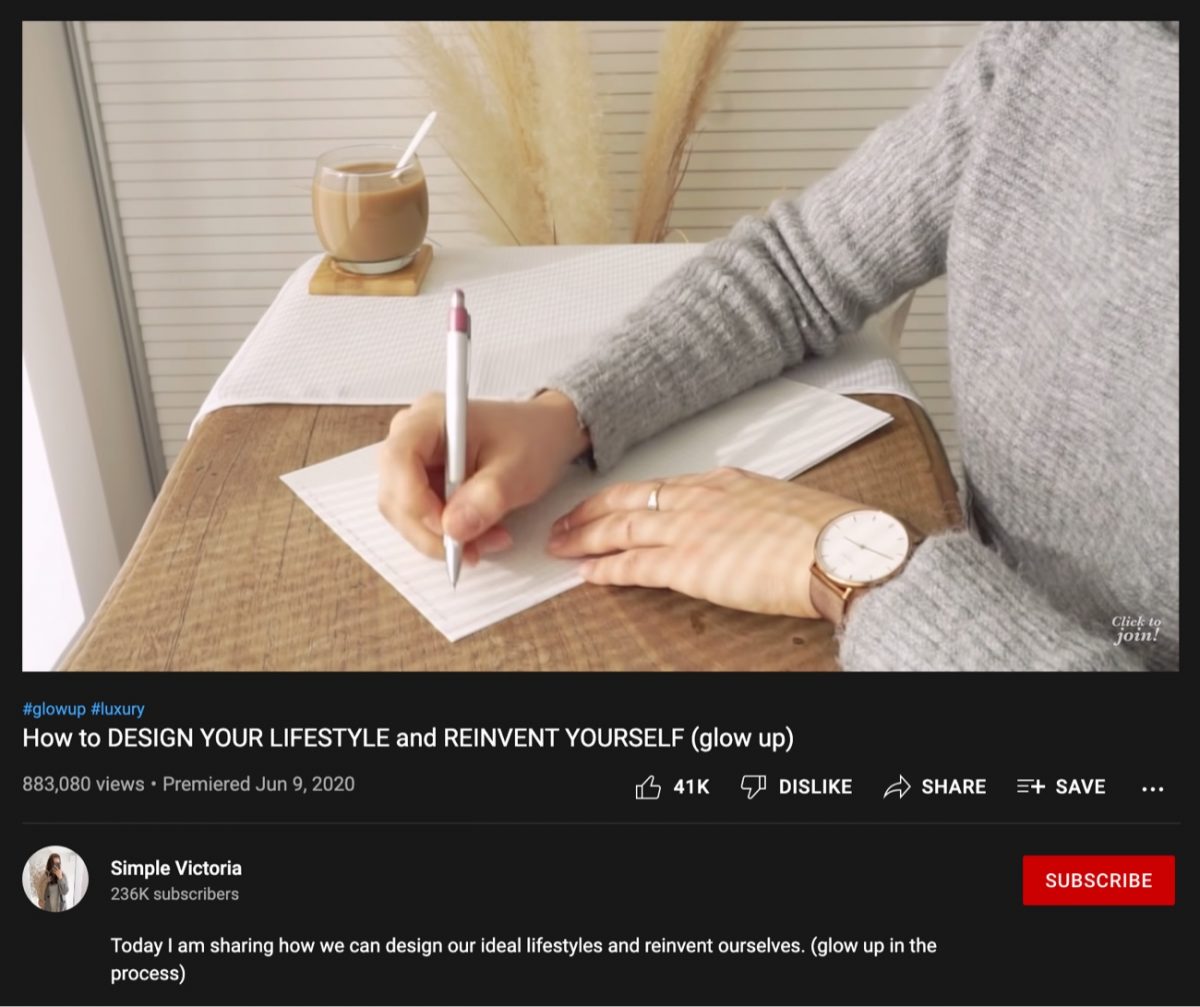 Connect via a lifestyle stream
Vlog content is extremely popular because it helps viewers connect to people from other cultures and backgrounds and also gives them the capability to see experiences that they likely wouldn't be exposed to within their normal lives. Being a vlogger gives you a wide range of content you can include because the basis for vlogging is creating content about someone's life. By creating a vlog you can create a day in the life video, collaborate with others, whether they be vloggers or family and friends, or talk about lifestyle content like travel or your daily routine. This of course is not an exhaustive list of vlogging content as vlogging is very open ended and can be about whatever topic interests you.
How live streaming can be used for vlogs:
Day in the life
Collaboration
Lifestyle and travel
---
As you can see, live streaming really is for everyone and for every content type. Live streaming gives you the ability to connect with your audience in a way that can't be done with a static video due to your having a dedicated space to engage in live chat and use video to respond in real time. It also provides new opportunities to monetize. When you think about what live stream platform works best for you, consider your topic and the needs of your audience and what custom functionality, if any, is necessary to produce a successful stream. You might be able to use YouTube or Twitch to do the job and successfully connect with your audience, but if you're consider a more custom solution, check out this guide if you need help weighing your options.