As we've honed our craft, becoming experts and leaders in the community space, we've also developed a methodology that we apply to each project we do. This methodology has become our principles and can help guide your community in a positive direction regardless of the topic of your community or the software being used to host your community.
Up to now, we've shared articles displaying many facets of community management, but in this new series, we'll be covering several community platforms and how they should best be utilized from our strategic perspective.
If you'd like to see what we've written for other platforms, you can take a look at our guides on YouTube, Discord, Forums, and Twitch.
Since you're here though, you're likely interested in starting a Facebook Group of your own or you have an already established Facebook community and you're looking for tips on how to grow your community. No matter at what point you are, we hope this guide can help you develop a growing and thriving community.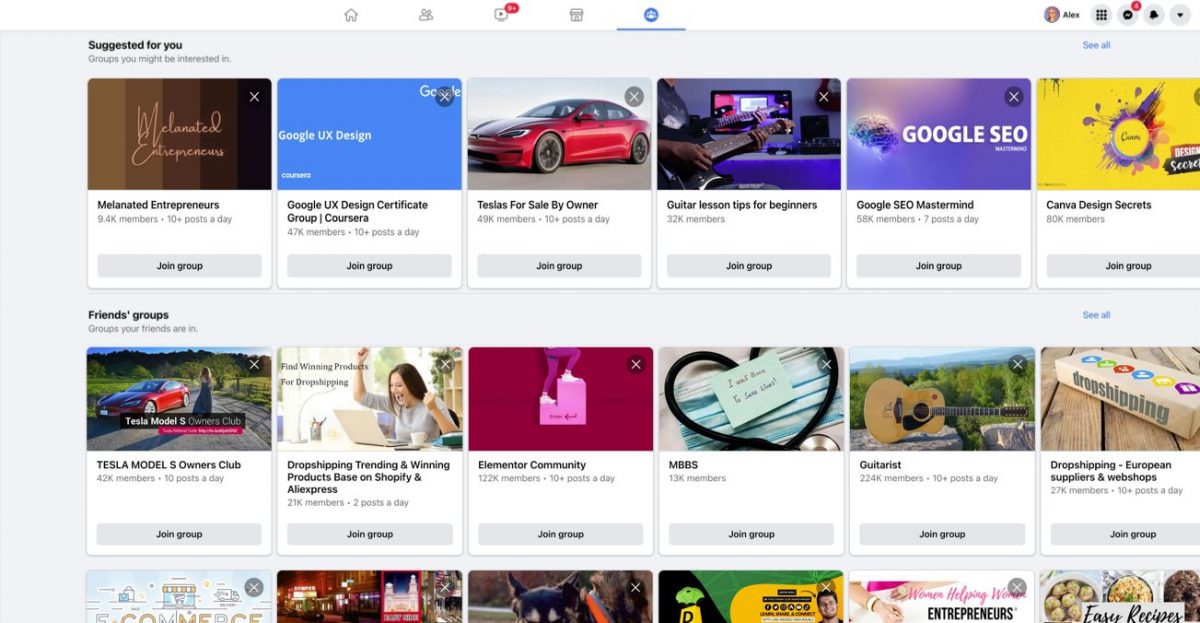 What is a Facebook Group?
Facebook is a platform where:
Users can join groups for a variety of interests and form bonds by creating posts and interacting or commenting on others' content.
Community leaders can create live stream events with industry experts or hang out streams to provide additional value to community members and allow real-time conversation.
Ideal for communities that:
Don't want to worry about hosting and maintaining their community
Are just starting their community
Are selling a product and wanting to get in touch with their target audience
Don't need a white-label solution
Choose to connect and network with other experts in their industry
Hosting:
Not necessary, the group and content is held within the Facebook site
Data:
Owned by Facebook unless you centralize your user data in an alternate platform
Platform additions:
None
Common use cases:
Product reviews
Niche topics, such as:

Saltwater fishing in the Pacific Northwest
Electric guitar
Apple products
A celebrity or political figure

Lifestyle content
Events, such as:

Concerts
Conventions
Seminars
Interviews
Benefits:
Facebook is a highly used platform that has more brand recognition than many other platforms, meaning group members will already be familiar with how to use and interact with your group.
The platform has a high amount of traffic so it's easier to start up a new group and see success since there's less of a barrier for growth with much of your target audience likely already having a Facebook account.
Group content is favored in the Facebook news feed, meaning your content is much more likely to be viewed and interacted with.
Support your community, whether that's by forming bonds and friendships or helping them with a product they've purchased from your business.
Live stream directly to your group for larger planned events that users can add to their calendar or impromptu events just to get in touch with your audience.
Cons:
Facebook Groups won't show up in Google searches, but Facebook pages will.
Facebook is a high traffic site, but not everyone is using it. Consider your target audience beforehand. For example, adolescent users are not as active on the platform compared to older users. (Source)
You can be added to a Facebook Group even if you don't want to be by group members.
All content within a Facebook Group is posted on the group's news feed. For active groups this can be problematic and cause content to be missed.
Facebook Groups cause frequent notifications to users' devices which can drive away less active users.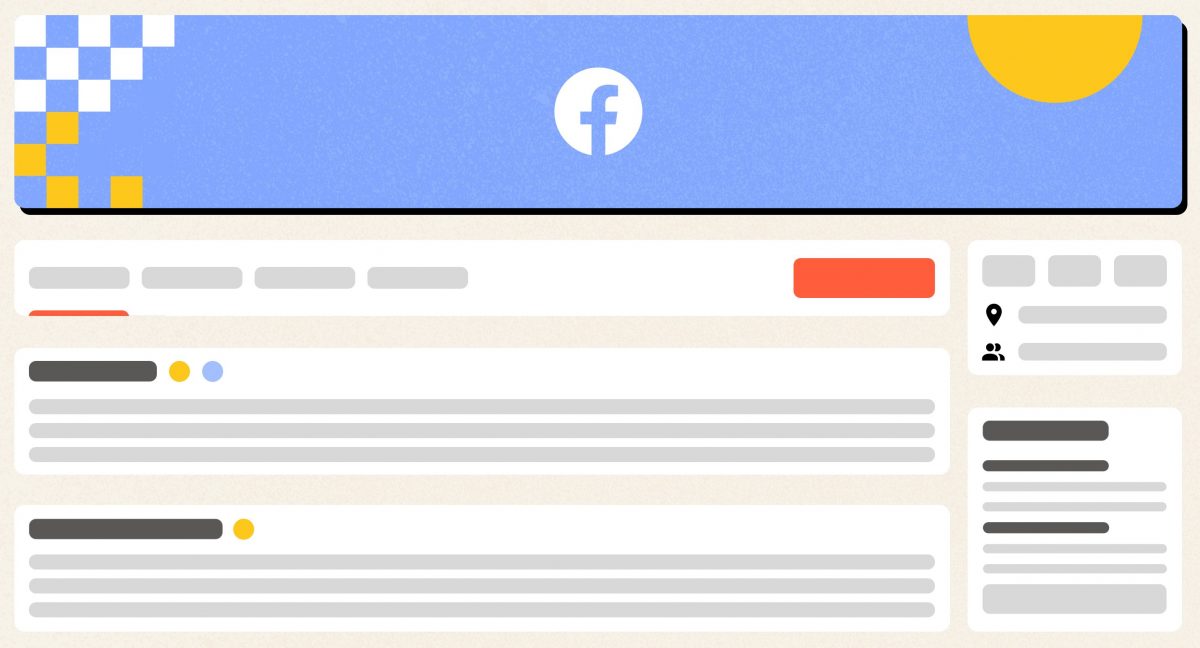 Why treat a Facebook Group as a community?
A Facebook Group gives users a space to congregate around a shared interest or topic. The goal of the platform is to allow users to ask questions, share knowledge, have discussions relating to the topic of the community, and overall form bonds and long lasting relationships by discussing their personal lives and hobbies outside of the group.
Treating your Facebook Group as a community and not solely a list of consumers for your product will bring you closer to your members and offer opportunities for improved monetization and engagement strategies. The overall growth of the community would not be possible without taking the time to interact with your users and keeping your group active and up to date.

What are community principles?
At the beginning of this article we discussed how we've developed a set methodology based on our years of experience within the community space and that this methodology has become our community principles. Working in conjunction with one another, these principles focus on 8 key areas that we've found make a solid community regardless of community topic or platform.
Below we've gone into more detail on what each community principle is and how to apply them to your Facebook Group. Please keep in mind, each community is unique, so take the ideas and strategies from this article that you think would work best for your members.
Ways to apply community principles to Facebook Groups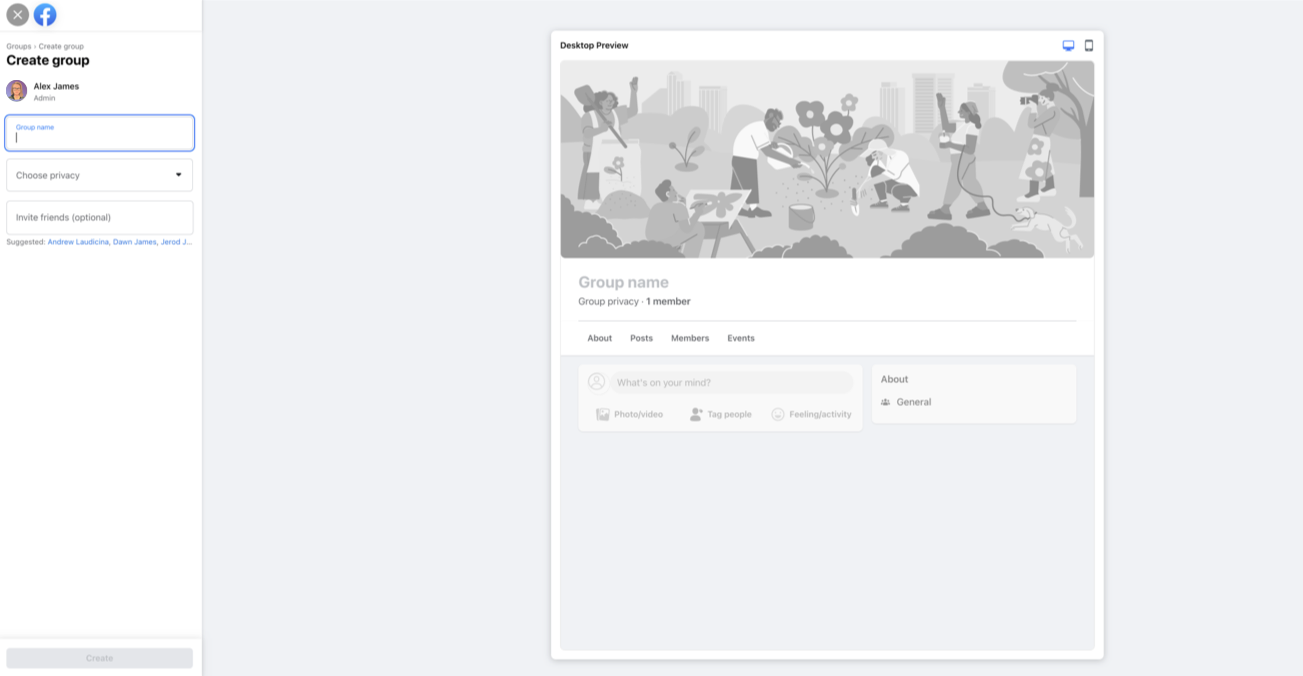 Facebook Group Foundation
The tools and groundwork ideas you collect for trajectory and growth are the foundation of your community. The plans you create and how you implement them determine the quality and overall success of your group.
Ideas on how to improve your Facebook Group's foundation:
Centralize your users in a singular platform to have full communication access to your user base
Leverage a secondary platform such as a forum or discord to segment your users into separate groups and have a better understanding of your users through community analytics
For Facebook live streaming, consider broadcasting software, hardware, and other technology needs
Analyze competing Groups to learn how you can stand out
Follow a checklist before and after each stream to stay organized and maximize the amount of viewers you reach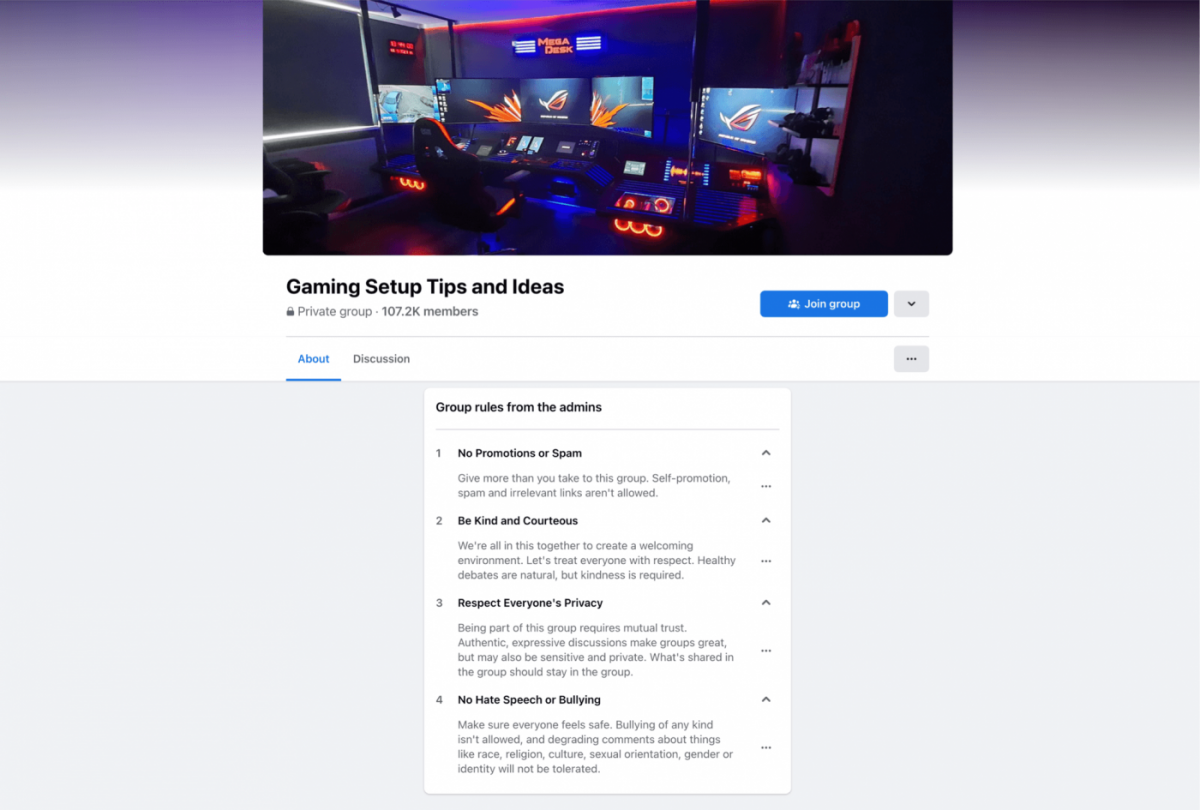 Facebook Group Experience
Paying attention to the user's journey within the group, the goals of the user and community owner and how all of these ideas influence the user experience and interface. Because you're running a Facebook Group, you don't need to worry about the simplicity or intuitiveness of the platform, but you can control the aesthetics of your community to create an inviting and engaging experience for your users.
Ideas on how to improve Facebook Group experience:
Customize your Facebook Group with imagery, a vanity URL, group color, and group description
Use group badges to help other group members recognize a member's contributions to the group
Create brand guidelines for a consistent experience within your group and across other platforms
Facebook Group Wellness
Wellness is the lifestyle and emotional wellbeing of your community. How your members communicate with one another creates a healthy ecosystem for your members and plays a vital role in engagement, user onboarding, and retention.
Ideas on how to improve Facebook Group wellness:
Train admins and moderators to be respectable brand ambassadors
Create guidelines for activity and expectations
State your rules clearly and enforce them consistently
Keep an eye out for toxic content or spam
Have an open line of communication and transparency with your users
Inspire positive activity from your users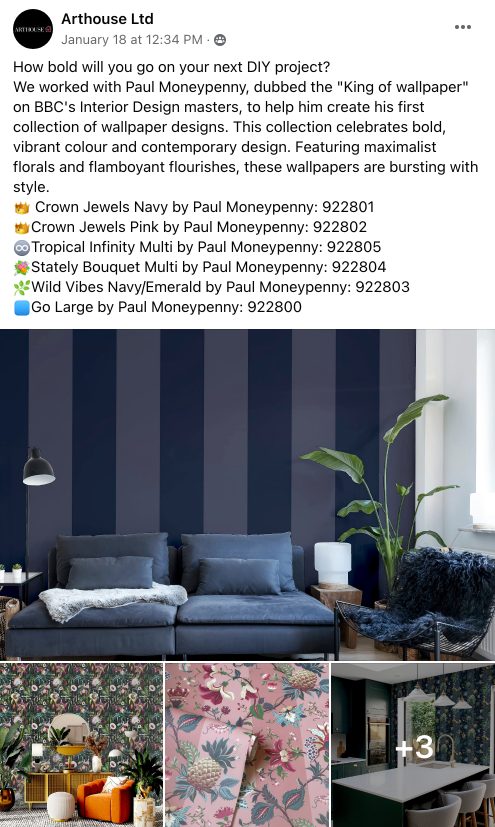 Facebook Group Monetization
Whether you'd like to earn profit or not, it's always a good idea to remain cost neutral. By running a Facebook Group, you don't need to worry about costs for hosting or maintaining your site. However, you may want to pay your moderators or recoup costs for merchandise, and this should be paid for by the community. Even if your plan is to break even, it's beneficial to plan for small to large profit to secure community stability, so take some time to consider how to monetize your Facebook group.
Your profit model can be simple or complex and it's important to ask community members their opinions on pricing to make sure you've created a system that will work for and benefit everyone.
Ideas on how to monetize your Facebook Group:
Allow users to pay for a premium membership and get premium perks
Establish sponsors for your community with sponsored posts, videos, or live streams
Offer donation options for users who would like to support the community, but can't commit to a recurring payment
Use affiliate links to recommend products you use
Open a shop and sell products or merchandise to your members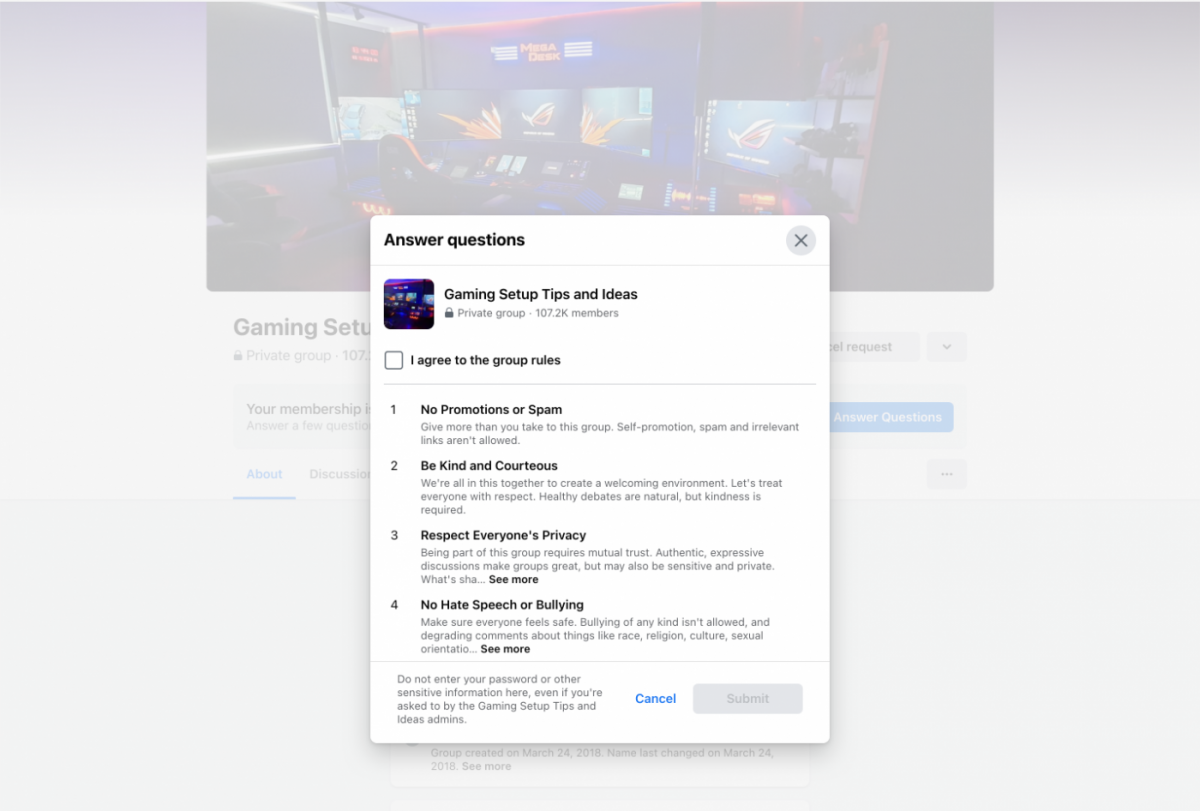 Facebook Group Onboarding
User's first interactions with a Facebook Group can determine whether they leave the group or become involved community members. A one-of-a-kind experience and sense of belonging can help retain users and contribute to overall community success.
Ideas on how to improve onboarding for your Facebook Group:
Direct new members on how to get started in the community, where things are, and what members can do first
Highlight rules and guidelines
Welcome new viewers by recognizing them and introducing them to your channel in a way that will make them long time members
Recognize and incentivize new members to make a first comment or post
Within a livestream, give chatters the recognition they need to become a regularly contributing members of the stream
Assist members in getting acquainted with your community through videos and tutorials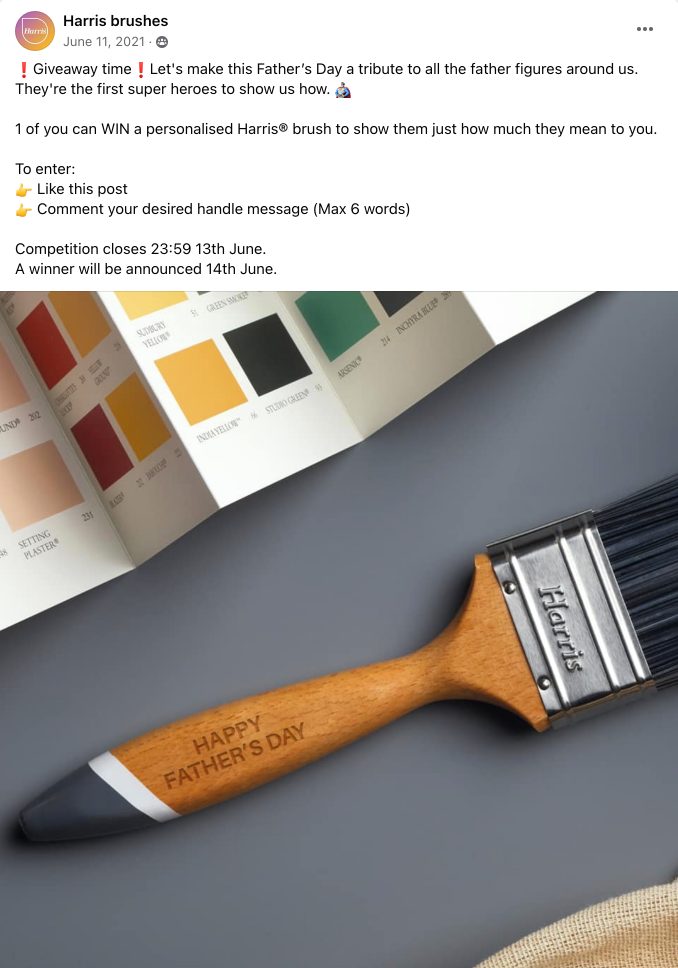 Facebook Group Engagement
A large contributor for a healthy and successful community is engagement. Your goal as a community leader should be to guide user interactions with one another and create an environment where users feel like they have a goal and objective every time they visit the group. Making sure that you keep the community upbeat by running contests or answering questions can create a community that is engaged and retains users for a long period of time.
Ideas on how to improve your Facebook Group's engagement:
Regularly add new discussion topics to your community to promote discussion
Engage members to keep them coming back with fun contests, giveaways, and special events
Hang out with your members and add some personality to your stream
Schedule your streams and keep them consistent
Collaborate with other live stream creators to gain new viewership on your channel
Use mentor program functionality to connect your community members with experts in order to help them improve their skills or reach their goals
Offer freebies to community members immediately in order to collect their email
Facebook Group Gamification
Users love being rewarded or taking part in some healthy competition between members; whether that reward is an achievement, access to premium functionality, or receiving branded merch. Rewarding members is important because it provides them a sense of accomplishment for completing a positive community activity and makes them more likely to contribute to the community in the future.
Ideas on how to gamify your Facebook Group:
Host gaming events to inspire competition between users and allow them to feel more involved in the community
Use achievements and leaderboards on a secondary platform of your choice to offer rewards that are unique to your community
Highlight members with the most activity in a leaderboard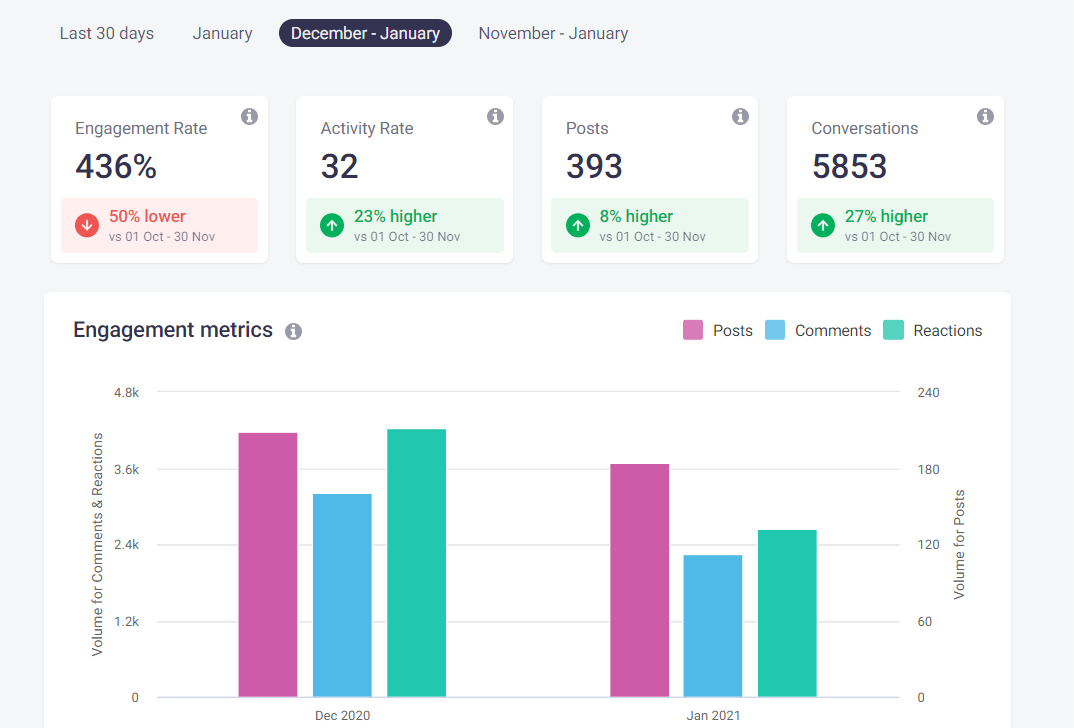 Facebook Group Optimization
Optimizing your community based on analytics and member feedback can have a large impact on engagement within your Facebook group, sales of any products you produce, or sign-ups for email lists. Optimizing your platform by listening and implementing changes based on member feedback can also make the user experience better too.
Ideas on how to optimize your Facebook Group:
Use Facebook Group analytics to inform your community growth
Make sure your live stream is accessible to all by using subtitles or closed captions
Carefully use titles and thumbnails to make sure that your Group appears welcoming and there is no barrier to entry
Let's wrap it up
Having a Facebook Group can be incredibly valuable to connect with your target audience and have them find additional information about a topic they're interested in or a product they own. Starting a Facebook Group is simple since the infrastructure and maintenance fall under Facebook's responsibility and all that's required of you is to customize your group, invite users, and use the strategies we outlined above to inspire community growth and happiness.
This guide has been a top-level look at ideas for building your community or improving the trajectory of the Group you already have. We'll continue to share more ideas on best practices for Facebook Groups, but we hope that the strategies we laid out above give you a place to start and are easy wins for you and your community.