If you're considering introducing a virtual event platform into your community, you've likely looked at solutions like Twitch or YouTube and talked to your community about their preferences and the type of content and features they'd like to see. Platforms like Twitch or YouTube can be the perfect fit for many communities due to their recognition and tried-and-true functionality, but some communities need something more custom to fit their needs. For example, an educational conference may have requirements to meet to ensure their viewers are given certifications or a football community may want additional engagement tools such as trivia night or sports bingo games. Whatever your use case, identifying the features you need for live stream success are important in your platform decision.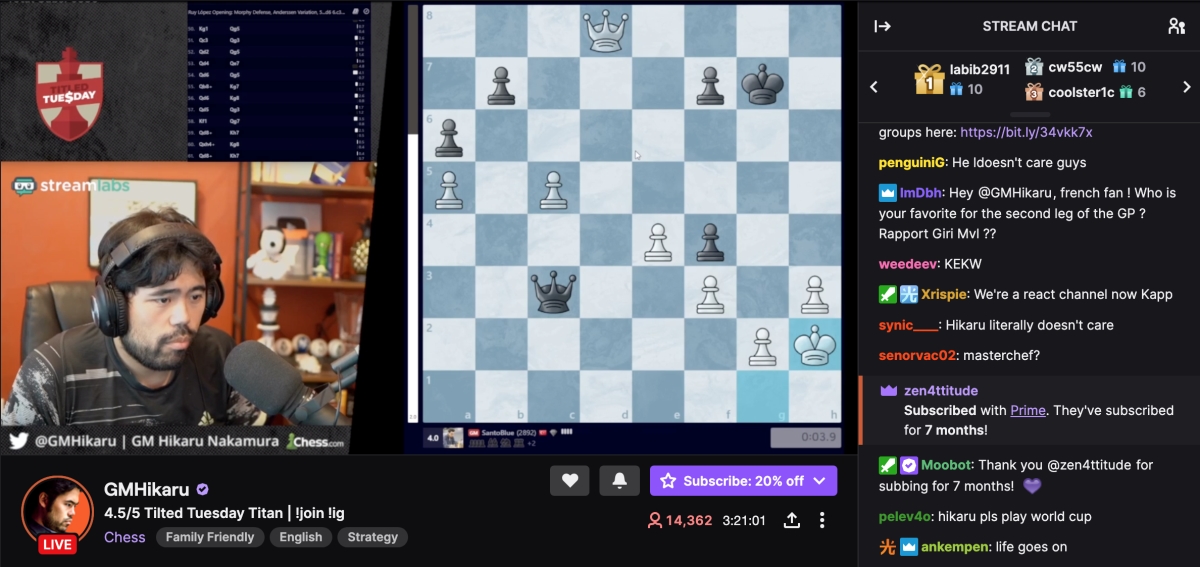 Bolstering an engaging community
For a successful live stream platform, a focus on engagement is crucial both in the stream and in how upcoming and currently broadcasting streams are communicated to your audience. During a stream session, having live chat can create a streaming ecosystem that your viewers fully feel they're a part of. Streamers can also answer questions in real time and form bonds with their viewers which in turn encourages those chatting to continue.
Another focus is how your virtual event is communicated to your users before it goes live and how it can be accessed. Having the ability to send push notifications for your event is a great way for an immediate reminder to tune in and engage with you while you stream. That being said, if you're leveraging push notifications for your event, it's important that your platform is easily accessible on mobile devices.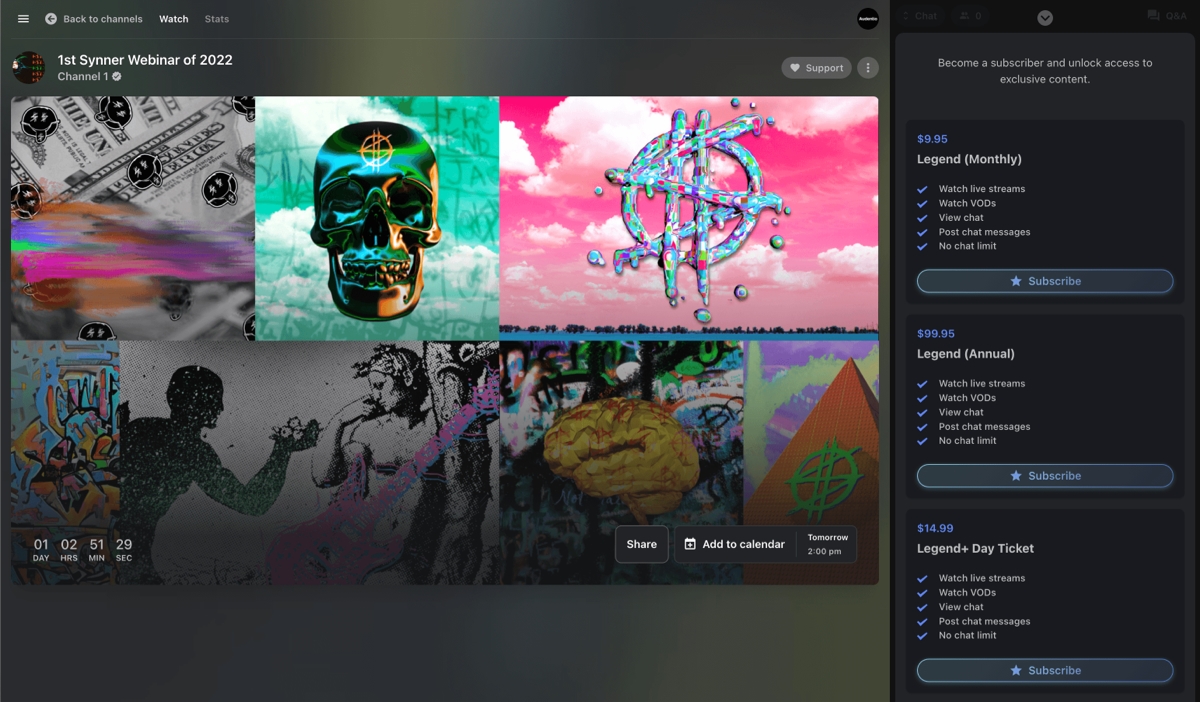 Monetizing for platform support and stability
Another feature of a virtual event platform to look for is monetization. Monetizing your streams is crucial to being a stable platform and making sure that you can have good production value and team surrounding you. Platforms such as Twitch or YouTube have features that allow you to monetize your content through recurring payments like subscriptions or through one-time donations, but limit the perks that you can award to supporting viewers. In this instance, a white-label solution may be best as it allows you to monetize on your own terms by avoiding a cut of revenue to the platform hosting your content and also giving special, more brand-specific rewards to your users.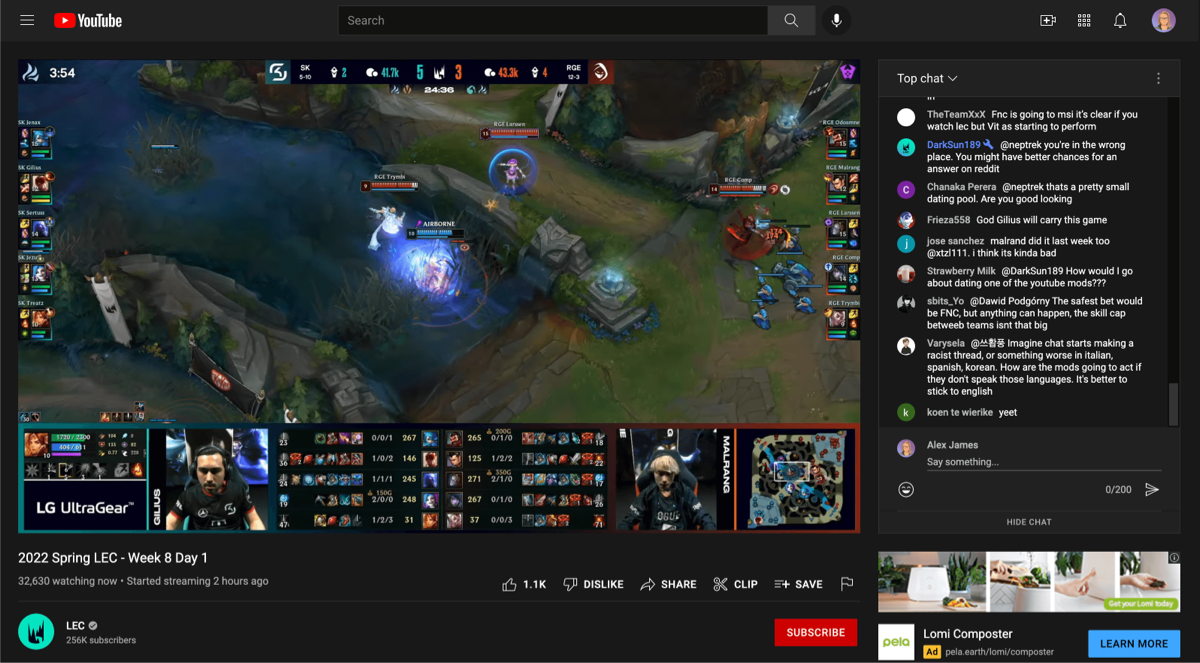 A positive user experience
Regardless of whether you choose to use an already established streaming platform or your own white-label solution, the user journey throughout the platform should be clean and expected, incorporating industry standards into the interface and feature set. You can create a positive experience for your users by involving them throughout the process of developing your virtual event platform. This means consistently updating them on progress, running surveys to collect ideas, and forming a beta team to thoroughly test the platform to ensure a clear and user friendly journey.

Gamifying your platform and rewarding users
One of the features of a virtual event platform that is absolutely critical is gamification. Rewarding users for activity and support through achievements, or their retention of knowledge from your streams using quizzes can go a long way in making them feel appreciated and inspire some healthy competition. Achievements can provide rewards to users for both global actions and for stream-specific tasks. In the case of an educational platform for example, quizzes can be a great addition to test users on their information retention and give them a score.
Considering a virtual event platform: cost vs. features
When creating a virtual event platform, you'll need to consider the cost alongside the features you're looking to include for your streams. To keep a balance between critical features and nice to have functionality, set your budget, determine the cost of adding each feature that you'd like to see, and maintain communication with your community to develop a platform that evenly considers cost and necessary features.
Let's wrap it up
If you're considering adding a virtual events platform like YouTube or Twitch, it may work well for your use case, but if your niche community needs custom features you might want to consider a white-label solution. If you're deciding between an already established platform or a custom solution, it is best practice to keep in contact with your community and consider your budget in order to make the best decisions for your site. If you need help making a decision, check out this guide we put together for how live events can benefit your community.