Ever enter a room full of people you don't know? It can feel intimidating at times. Joining a digital community can have a similar feeling, so making people feel welcome is one of several reasons an introduction forum is an important part of your user onboarding strategy.
An introduction space, such as a forum or channel is a dedicated place where new users can feel comfortable to post for the first time. This is a controlled space where new users can meet other new users, forum administrators, highly active or ambassador users, and other forum members as well. New users need extra attention in order to increase the likelihood that they will continue using and engaging with the platform, so having a simple, friendly space for that first engagement is valuable. Making new users feel welcome and humanizing them on the platform is also important to a community's culture.
Once the user has been hooked into the forum through meaningful connections with other members, they are much more likely to see the emotional benefits of being part of the community and feel incentivized to give back. That can take form in purchasing a user upgrade, donating, or engaging in a contest.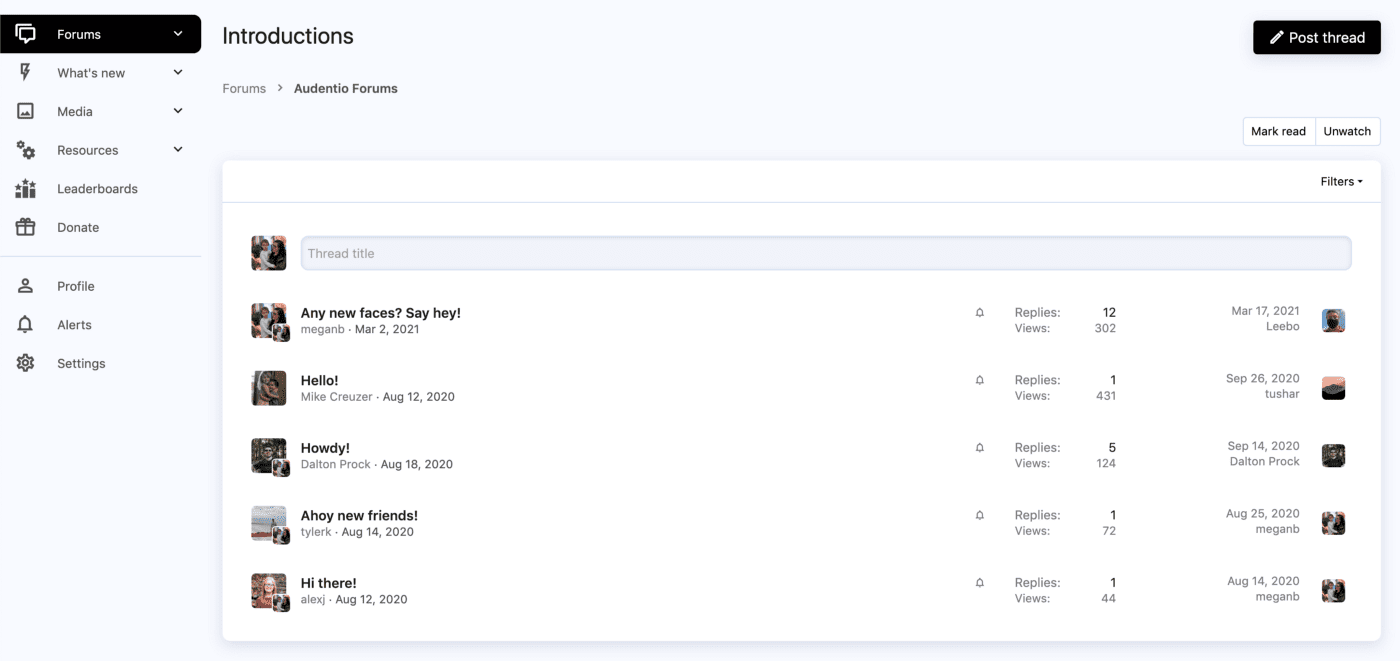 Onboarding Users: Strategy and reasoning for an introduction forum
Having an introduction forum is imperative for onboarding users. This space should be used as a place where users can feel comfortable learning the general functionality of the forum without any judgement from more active users. It's also worth considering featuring a Community Guidelines thread in the introduction forum or linking the guidelines in the forum's description. This will increase the likelihood new users will review the community's rules and will set expectations from the beginning.
By having a dedicated space, users will feel safer opening up about any questions or concerns they have relating to the community and will be onboarded to the forum faster than those who have to go into the content blind and with no connections formed. Users typically intimidated and acting as lurkers instead of fully engaged members will be more encouraged to take that leap of posting. When new members join, it can be intimidating to see "faceless" users and instead we should be focused on creating an inviting and humanistic atmosphere. We recommend to our clients that they encourage their members to have a photo avatar. A useful approach to onboarding is incentivizing activities, such as: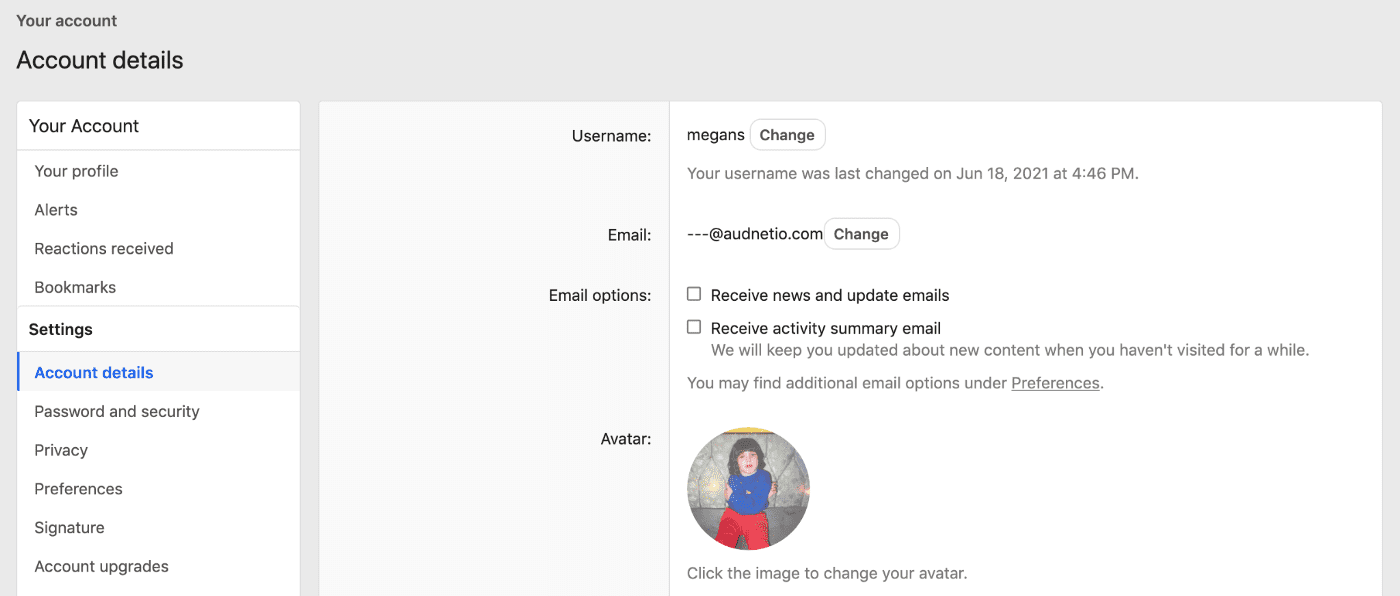 Uploading an avatar
Making a post for the first time
Completing the about section of their profile
We've found that once a user completes these tasks, they are much more likely to stay and continue engaging because they now have invested themselves in the community and have a personal connection to the platform.
Promoting Wellness
From a wellness perspective, an introduction channel gives the user a chance to kind of dip their toes into the community rather than fully diving in from the get-go which can be overwhelming at first. Also, in some communities, new users interacting with more active users can be met with toxicity because of their lack of knowledge on the platform. Having a dedicated channel for new and less knowledgeable users will give them a safe space to ask any questions they might have and to receive a legitimate and appropriate response.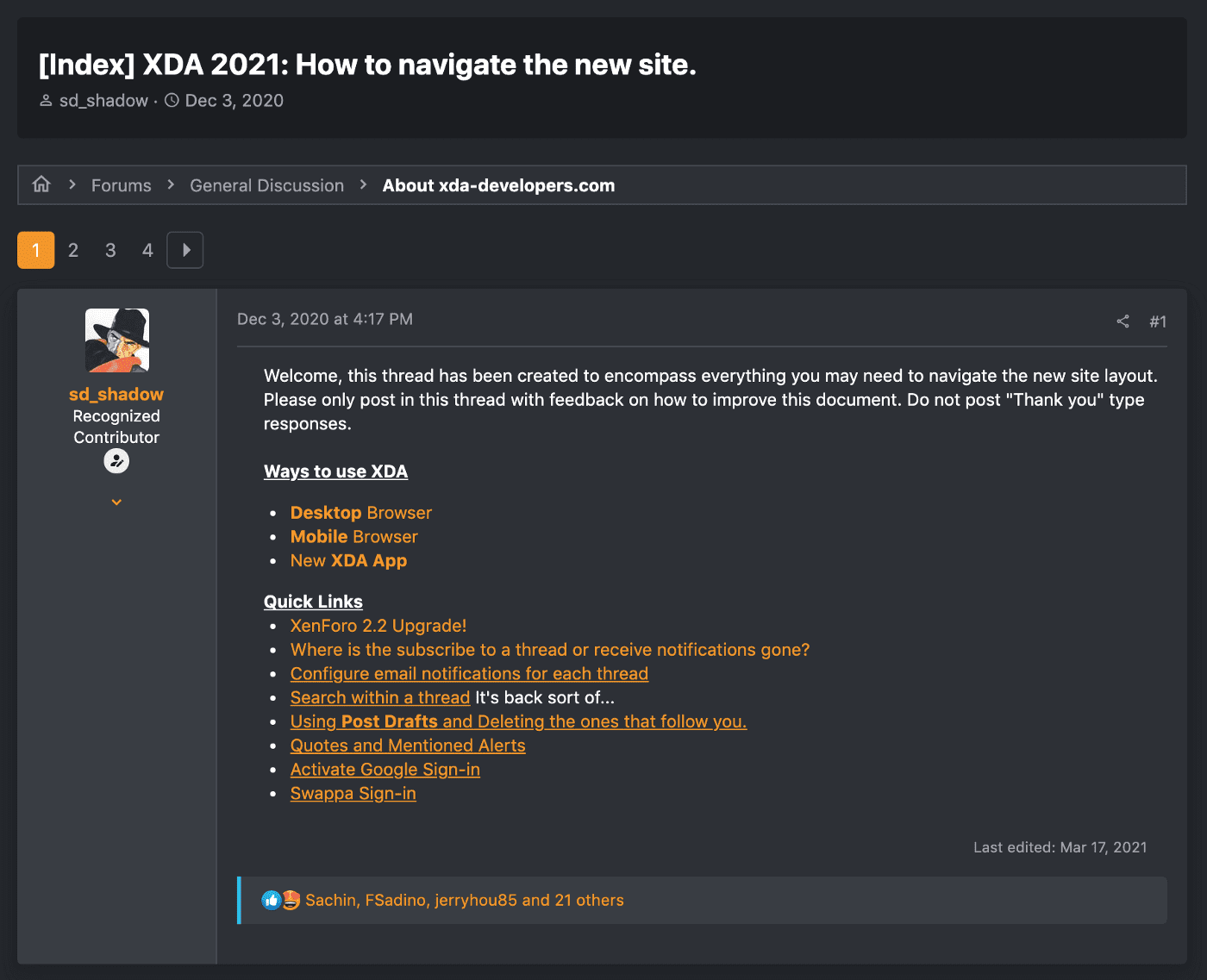 Training Your Team
It's important to train your team on how to interact with new users. As moderators, they are likely ambassador users that have been using the forum for a long period of time and are knowledgeable on the subject discussed, but it is crucial to train them since they will be acting and speaking on behalf of community leadership. In this channel, they must know that it needs to be treated differently. In other channels on the platform, you may be able to speak with more authority, but in this channel, you need to speak more casually and with a tone that is inviting and not intimidating because that behavior could easily drive away new users.
To lay out these terms to your team, it is best to jump on a call and create the guidelines together. This will ensure that everyone is on the same page for the writing style that will be used, the frequency of posting, and the overall treatment and support of new users.
In calls we've had with client moderation teams previously, we've focused on these areas in order to create clear guidelines for the platform to abide by:
What issues are troubling the community
How we want to treat problematic content/users
Our overall goals of what we want the community to be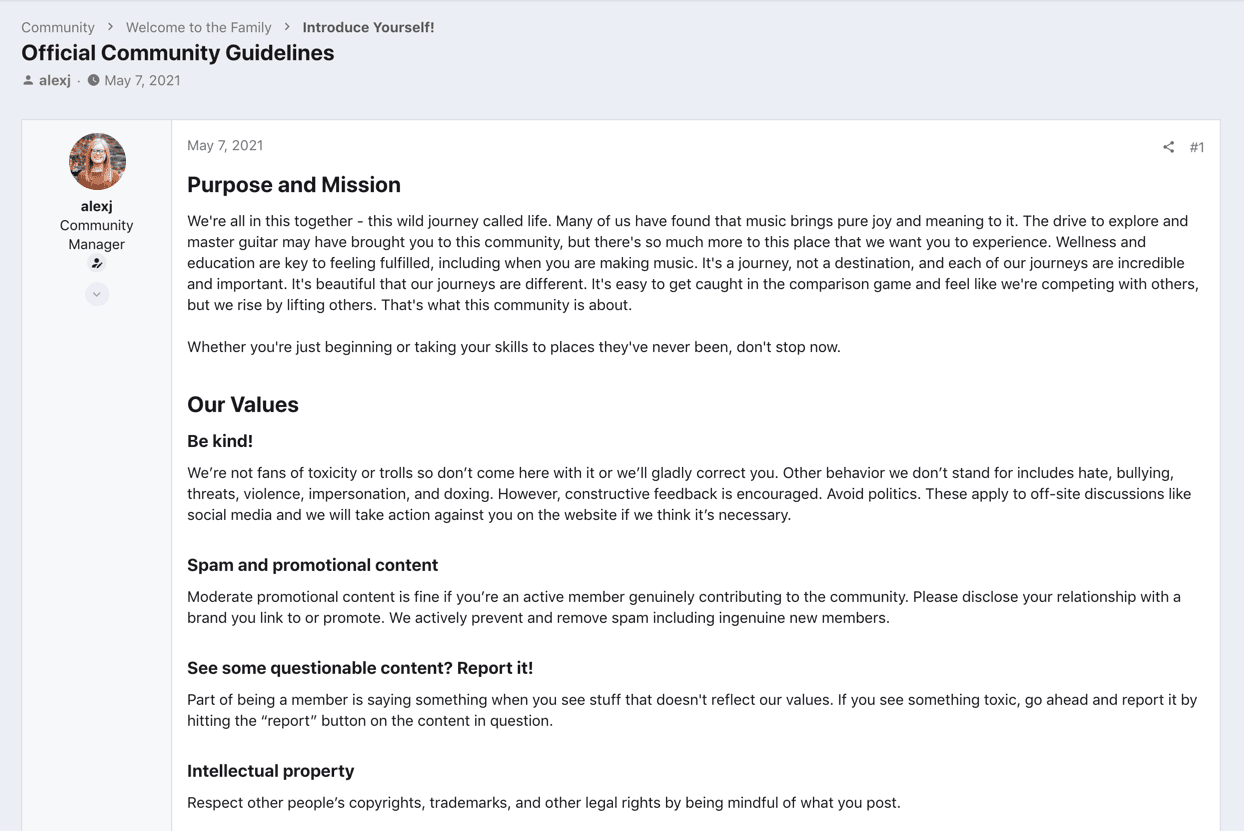 When users are onboarded onto the community, having these community guidelines laid out plainly from the start will create clear expectations of how negative behavior will be treated.
As an admin or moderator, you need to have a balance between answering questions and interacting with users in this space, but also not being overbearing. You should be available as needed and reply to new threads by welcoming users, but your end goal should be to facilitate conversations between new users and help them to create bonds.
Conclusion
From onboarding your users to helping them form their first connections, the introduction forum is a controlled space where new users can be shielded from the entirety of the forum and can dip their toes in as they feel comfortable. Having this dedicated space will allow users to be onboarded more quickly and to ask questions to admins and other experienced users.
Ultimately, having an introduction forum is one of the easiest ways to retain new users and is the first place many users will go when entering the forum, so it should be treated with intention and care.