A few months ago, Discord announced that it was going to start rolling out forum channels to select servers. Since its launch in 2015, Discord has increasingly become a preferred alternative for online communities, making it easier for managers to ditch their complex setup or hosting costs in favor of little to no maintenance, optimized tools for real time engagement, and to gain access to a young and tech savvy audience.
Before Discord Forum Channels as they're now called, server members were limited in their engagement and content discovery methods. Many members felt drowned out by an active live chat or unable to find an important message lost in the chat stream. To combat that now with forums, content can be separated into topics and users can have focused conversations about each topic in threads. Adding this feature has rounded out Discord's engagement capabilities, catering both to live engagement that makes it easier for community members to form connections and to small group conversations that focus on niche topics and forming deeper bonds.
If you're currently a community owner using distributed software (i.e. software that requires hosting) or a custom solution, you may be wondering what this new functionality means for your site and whether you should be considering a move to Discord. Below we'll take a look at features, Discord's membership demographic, and the overall pros and cons of the platform.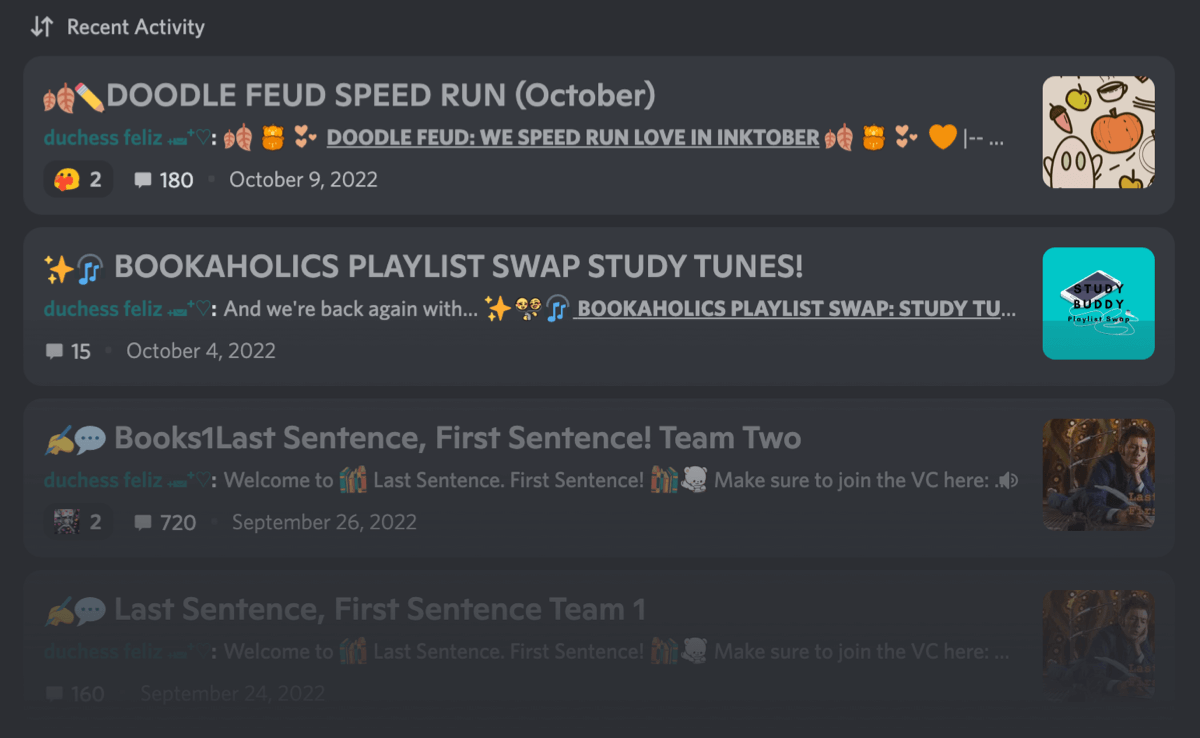 Discord's forum channels
Forum channels provide a place for organized discussions without worrying about your message getting buried in a real time chat. With forums, you can discuss specific topics per forum channel and also have smaller threaded discussions.
Permissions
You can set permissions per forum channel and make them available to everyone, only available to staff, or only available to paying server members for example.
Guidelines
Adding guidelines can help user generated content stay aligned with goals and values of your community. By specifying general rules such as no bullying, no spam, and no illegal content can help keep your community in check and give staff members a checklist of content to look out for.
Tags
Tags add a way for community members to subcategorize forum content and further helping content discoverability. For example, if you had a forum for music, you can have tags for guitar, drums, and bass to further sort your forum content.
Content discovery
Each forum channel comes with a content bar, allowing you to create and find content from a single place. You can search by title and if you don't find what you're looking for, you can create the discussion yourself. This is a great way to avoid the creation of duplicate content. Or if you're looking for a specific sub category, you can click and sort by tags from the sidebar of your forum channel to only view that content type.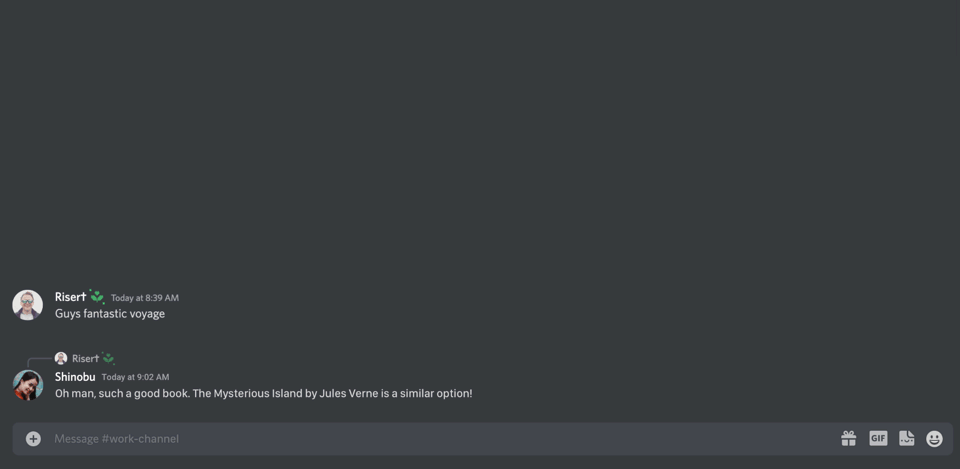 Who is using Discord?
A big consideration when considering the change to Discord is target demographic. Discord is primarily used by those 25 to 34 (source) and initially was almost exclusively used by gamers, but has since expanded to include a large variety of communities from sports to music to small friend groups. Discord provides multiple methods of engagement all in a simple, optimized setup with a large user base that you would tap into to grow your community. With that said, we highly recommend that you take a deep dive into a typical user for your community to determine if this is indeed the best experience for them, as they may need something more similar to a traditional forum, or more custom to best enjoy your community.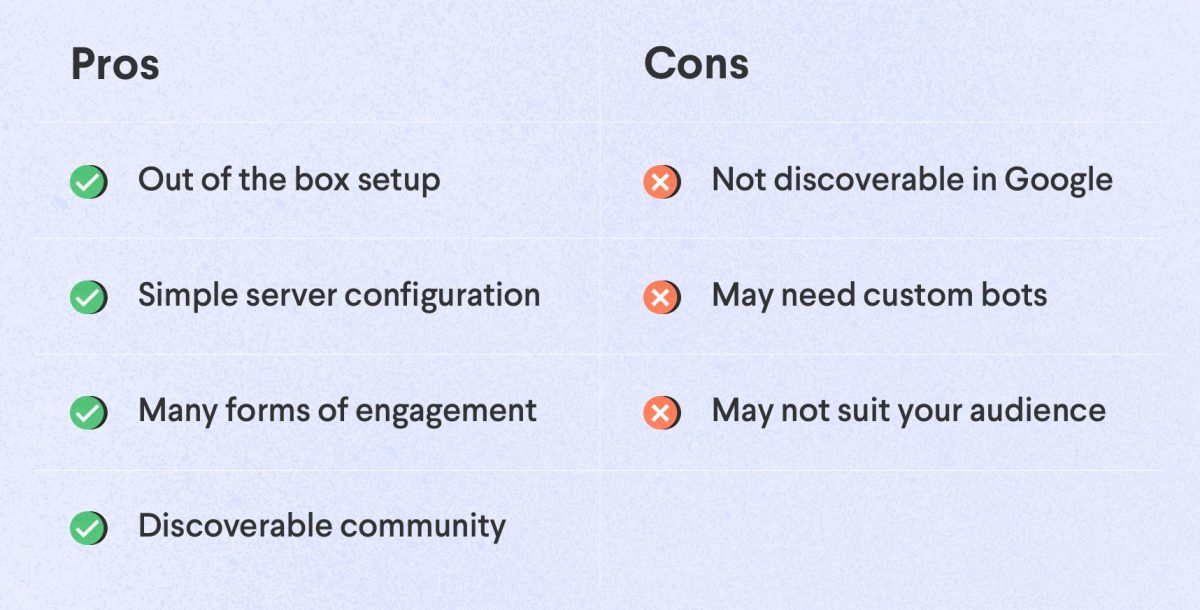 The pros and cons of using Discord for your community
As mentioned above, Discord communities are not for everyone. Even though Discord has continued to steadily grow and more communities are choosing to switch to the platform, there are both positives as well as limitations to consider.
Pros
Your community comes with everything it needs out of the box and only needs simple configuration to start running.
Server configuration can provide an experience unique to your community but is still familiar to all Discord users.
Access to multiple forms of engagement, such as live chat, threads, forums, and video/audio calls.
Your own discoverable Discord community will tap into a new user base.
Cons
Discord content isn't discoverable in Google, so your server would have SEO limitations.
Out of the box, Discord comes with a streamlined setup that works well for the majority of communities. Some however need custom functionality, which will require bot development.
Consider your target audience. If a majority of your user base is of an older demographic that may not be familiar with Discord, there is the risk that they may not follow your community to Discord if you relocate.

Things seem fairly even, what should I do?
Although our pros and cons list is not exhaustive, it covers many of the benefits, but also concerns of using the Discord platform exclusively. Consider these scenarios to guide your decision:
Brand customer support: This brand could use both forum software to create a documentation and resource center directly accessible from their website, but supplement their support experience with Discord for real time assistance.
Gaming community: A gaming community could exclusively use Discord due to the platform's streaming capabilities and engagement tools for forums and live chat. This type of community likely would not need custom functionality outside of a Discord server.
Online education: Educational communities could require a more custom solution to provide lessons or resources to their students. Due to limitations in content discoverability, Discord may not be an ideal solution for the community as a whole, but could supplement the site for study groups or after class discussions.
Conclusion
Now that Discord has forum functionality, it may be an ideal platform for your online community providing both real time engagement and a method for content discovery. On the other hand, if you have an older target audience or rely on custom functionality to run your community, you may find that it's better to retain your current setup. These are a few questions to consider before making any changes:
What are your current platform costs?
What is your target audience?
Do you need custom functionality?

Before having forum functionality, many communities found it useful to have forum software to host their primary community and supplement with Discord for live chat, but now that Discord has forum functionality, it may be worth it to make the move and host your community on Discord entirely. Every community is unique, so we cannot give you a single answer for whether you should move to Discord or not, but we hope this has been helpful in giving you an outline of functionality and food for thought on whether Discord would be right for your community. If you'd like to take a deeper dive into Discord's features and tips for engagement and monetization, check out our Discord platform guide.