Antitrust lawmakers have long accused big businesses of stifling their competition and exploiting audiences to their benefit at the detriment of smaller businesses and communities. If you have an online community, or are an internet user of any kind, you or your platform may be impacted by the American Choice and Innovation Online Act and the Open App Markets Act. These bills are primarily targeted at large platforms – aimed at helping smaller online businesses by limiting the big from monopolizing the internet and blocking out smaller competitors.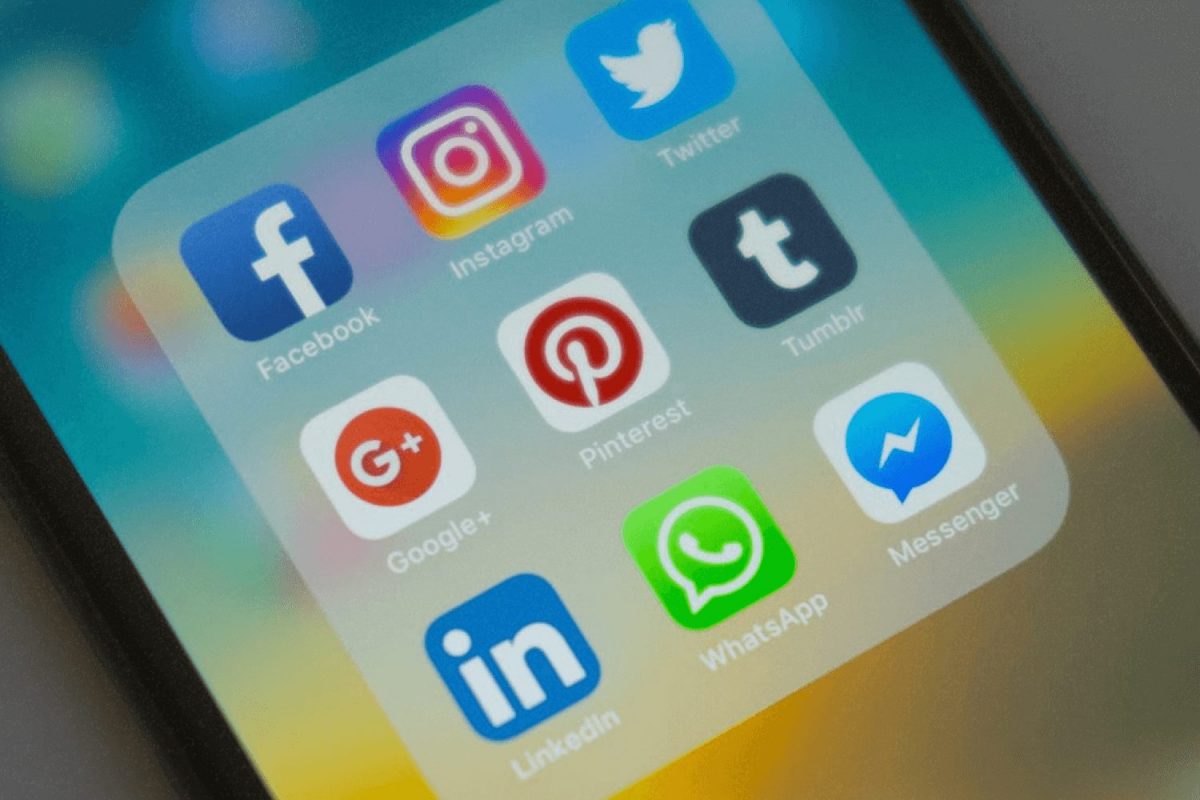 The American Choice and Innovation Online Act
Here's a quick overview of what this bill is and how it would help all businesses thrive regardless of size. This bill will:
Stop large platforms from preferencing their own products or services.
Remove the ability for large businesses to discriminate against another business' products with the aim to stifle competition.
Disallow large platforms to enforce their terms and conditions with bias toward their interests.
Stop large platforms from restricting users from uninstalling software that's been preinstalled on a device or default settings.
WIRED magazine feels that this bill "is designed to prevent dominant online platforms—like Apple and Facebook and, especially, Google and Amazon—from giving themselves an advantage over other businesses that must go through them to reach customers." For everyday internet users, this could mean a true opportunity to grow a small business with more ease, opportunity, and success.

WIRED magazine
Democratized internet as a whole, not just communities, are all affected and should see change as a result of the law. If you'd like to learn more about what this bill is and what it does to stop tech giants from dominating the market, check out this article from the Bipartisan Policy Center.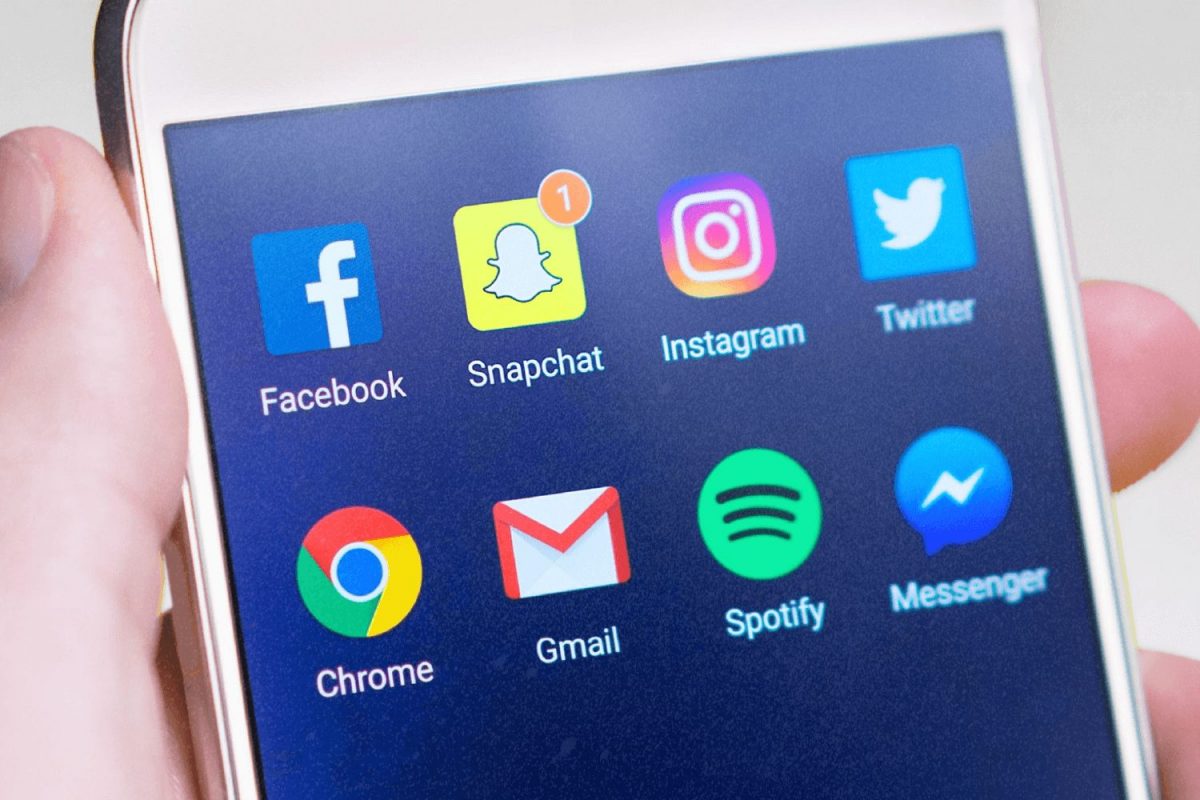 The Open App Markets Act
The second of the two recent antitrust bills is the Open App Markets Act introduced in August 2021. This bill, primarily targeted at Apple and Google app stores, aims to:
Stop big tech from monopolizing online markets by lowering the barrier to entry into app markets for small businesses.
Improve innovation and make it easier for small businesses or communities, regardless of budget, to create an app for their users by targeting app development requirements and in-app purchase fees.
Disallow app stores from preventing, punishing, or discouraging developers from offering their apps at different price points in other app stores.
This bill would solely affect app stores with over 50 million U.S users, meaning primarily Google and Apple. It would prohibit these app stores from requiring developers to use the platform's payment system as a condition for distribution or accessibility allowing any apps to bypass each app store's in-app purchase fee, which as of July 2022 is 30% of any purchase made.
CNBC described the bill as seeking "to require dominant app stores to make it easier for developers to distribute their apps and connect with their customers."

CNBC
Any online community or platform that wants to improve the mobile experience for their audience with an app would be impacted by this bill, allowing innovation in features outside of Google and Apple's limitations and also allowing business owners to no longer be subject to high fees to continue listing and maintaining their app. To see a breakdown of all of the terms included in the bill, take a look at this Bipartisan Policy Center article.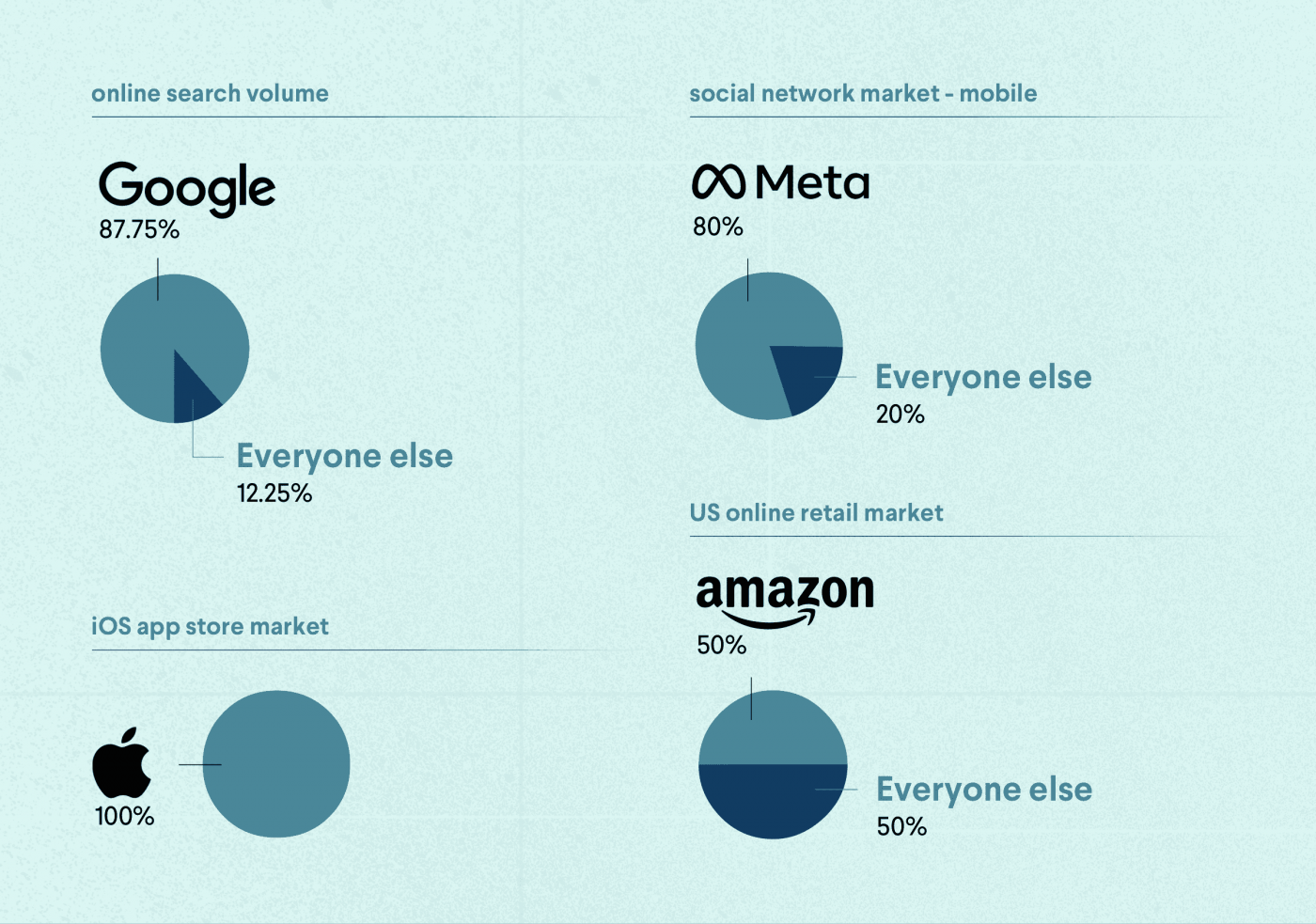 A quick look at "The Big Four"
What could this mean for you?
Having control of the internet and tech space primarily lie in the hands of four companies that restrict innovation and stifle competition, leading to smaller sites not thriving, growing, or succeeding. With each of these bills in place, app developers will no longer be subject to the large fees that may price them out of the market and app consumers will have more choices when considering the apps they choose to download. Also, small businesses and communities will have more chance for competition and access to their audience, rather than having their product or site discriminated against by a larger platform. This is where the antitrust bills aim to deliver some fairness, breaking up the monopolies and putting restrictions in place for greater fairness and competition across the internet.