As a community owner, many of your long term goals and strategies likely relate to engagement and growing your user base. By providing a dedicated native experience it can help in two ways, 1) draw in a new mobile audience that may be interested in your niche community topic and 2) keep current users coming back with notifications for new content.
We've built many community apps over the years and have refined our features and user experience over time. Here's a look at what our native community app offers in 2023 and who's using it.
Community app features
Our community app adds a variety of features for engagement and monetization that makes it easier for your users to access the community, create content, and support the platform. Since offering the app, communities we've onboarded have seen a 91.01% increase in daily active users. Here's a quick overview of what our app features are out of the box: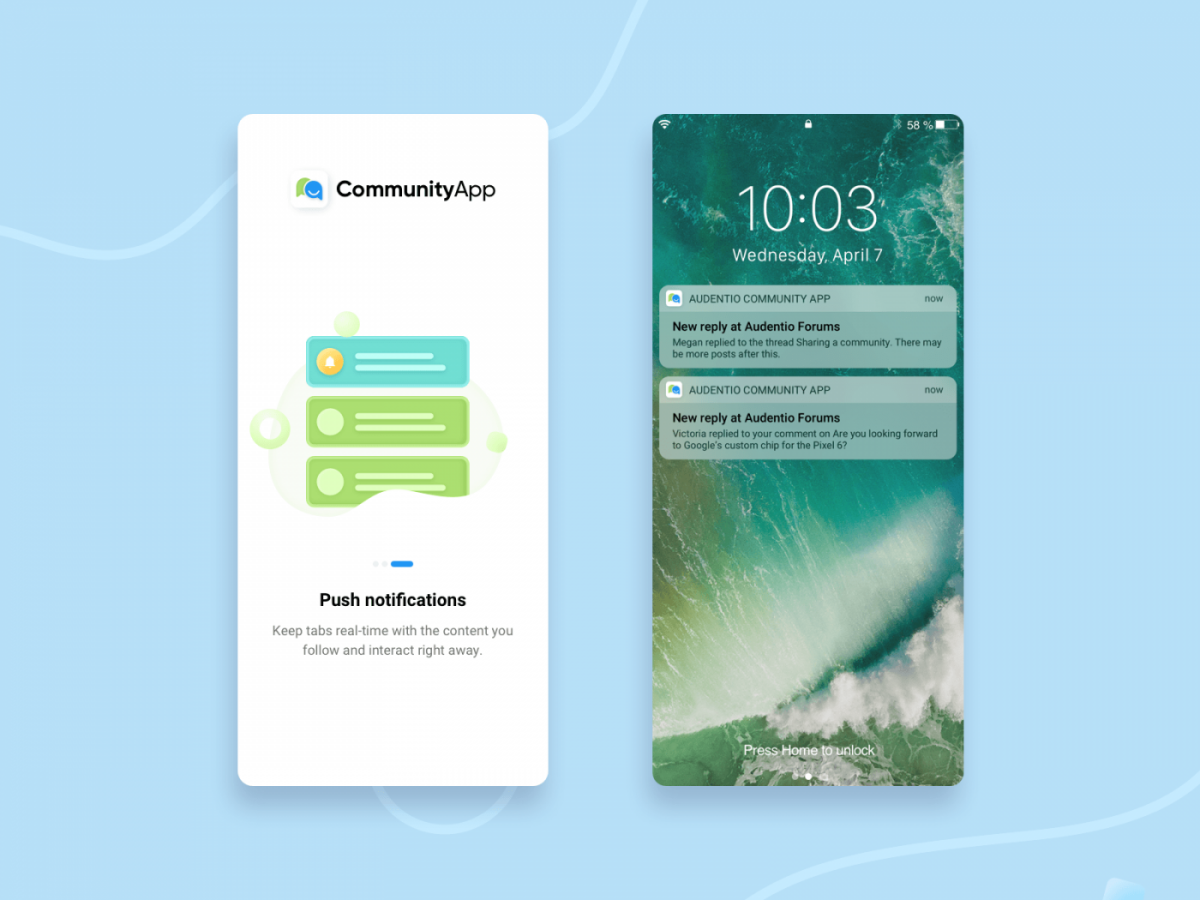 Engagement
Push notifications
Threads and posts
Content reactions
Send private messages
Upload media
Customization
Your own dedicated app in App Store and Google Play
Unique branding and pages
Platform integrations
Monetization
Subscriptions
Donations
Ads
Affiliate links
Gamification
Achievements
Leaderboards
Gaming events
Contests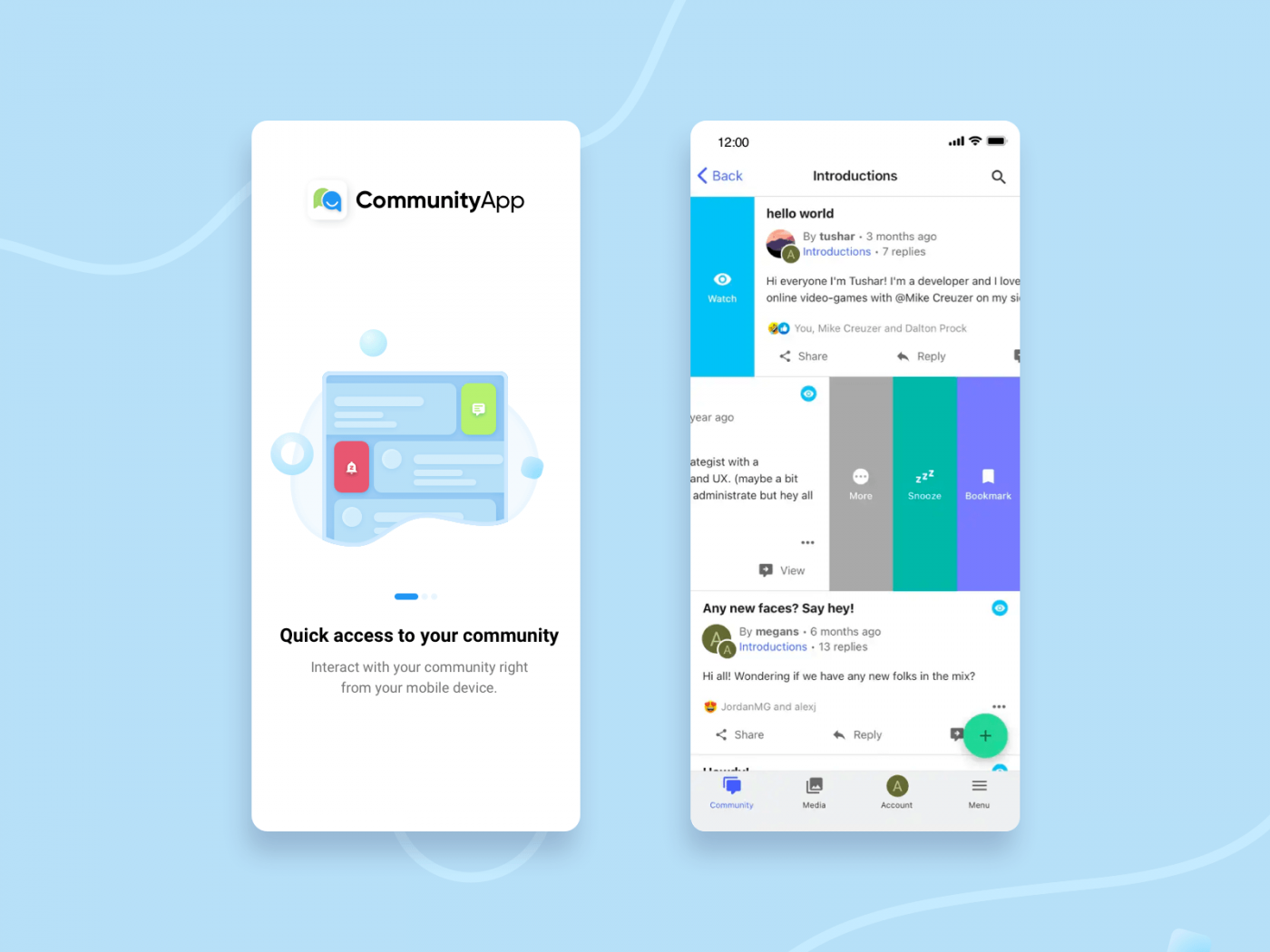 Experience
Optimize with a modern experience
Swipe gestures to like or hide content
Light and dark mode
Synced activity between web and app
Mobile-optimized performance
Social media-like functionality
Who's using the community app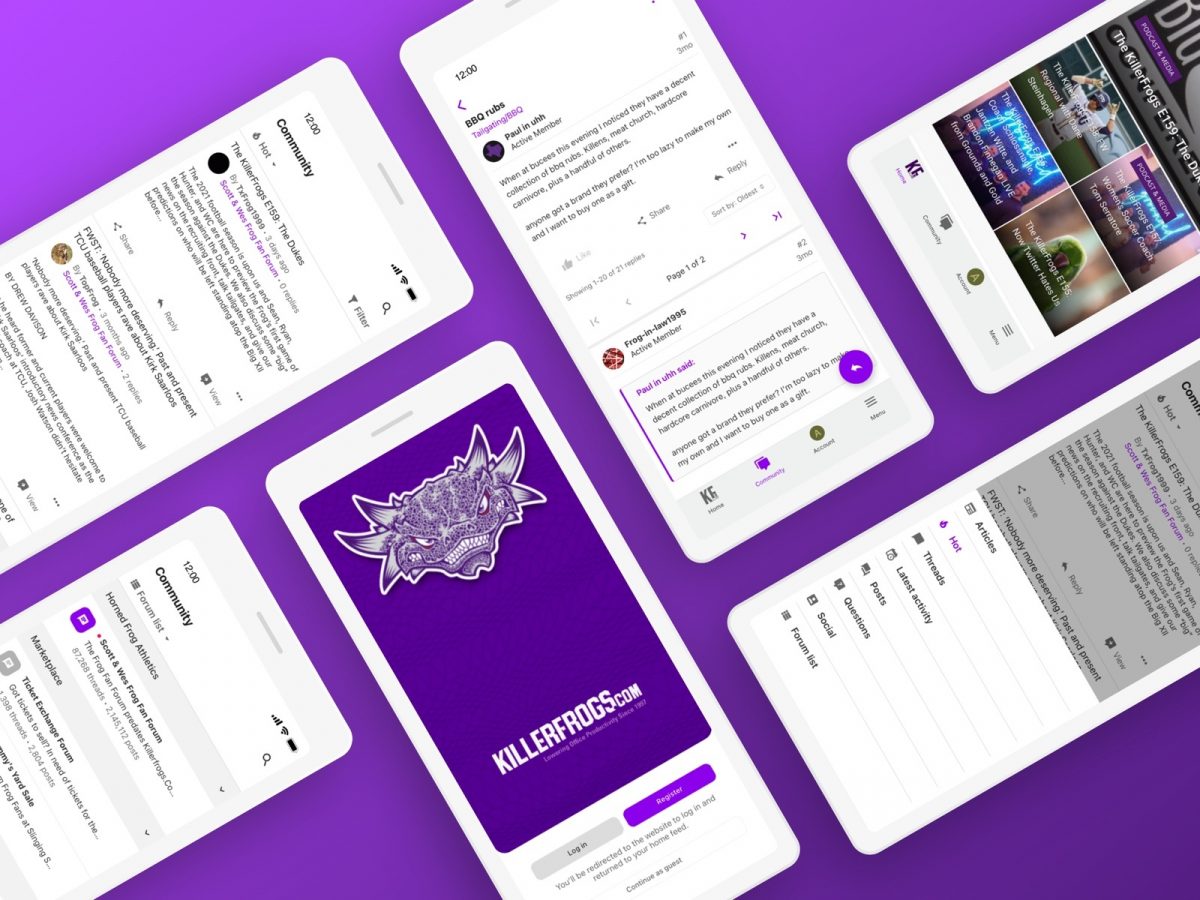 The Killer Frogs community is the leading source for TCU athletic news and commentary from the largest online community for TCU fans and alumni. For this project, we customized our community app for the client to create quick mobile access to their online community for their users.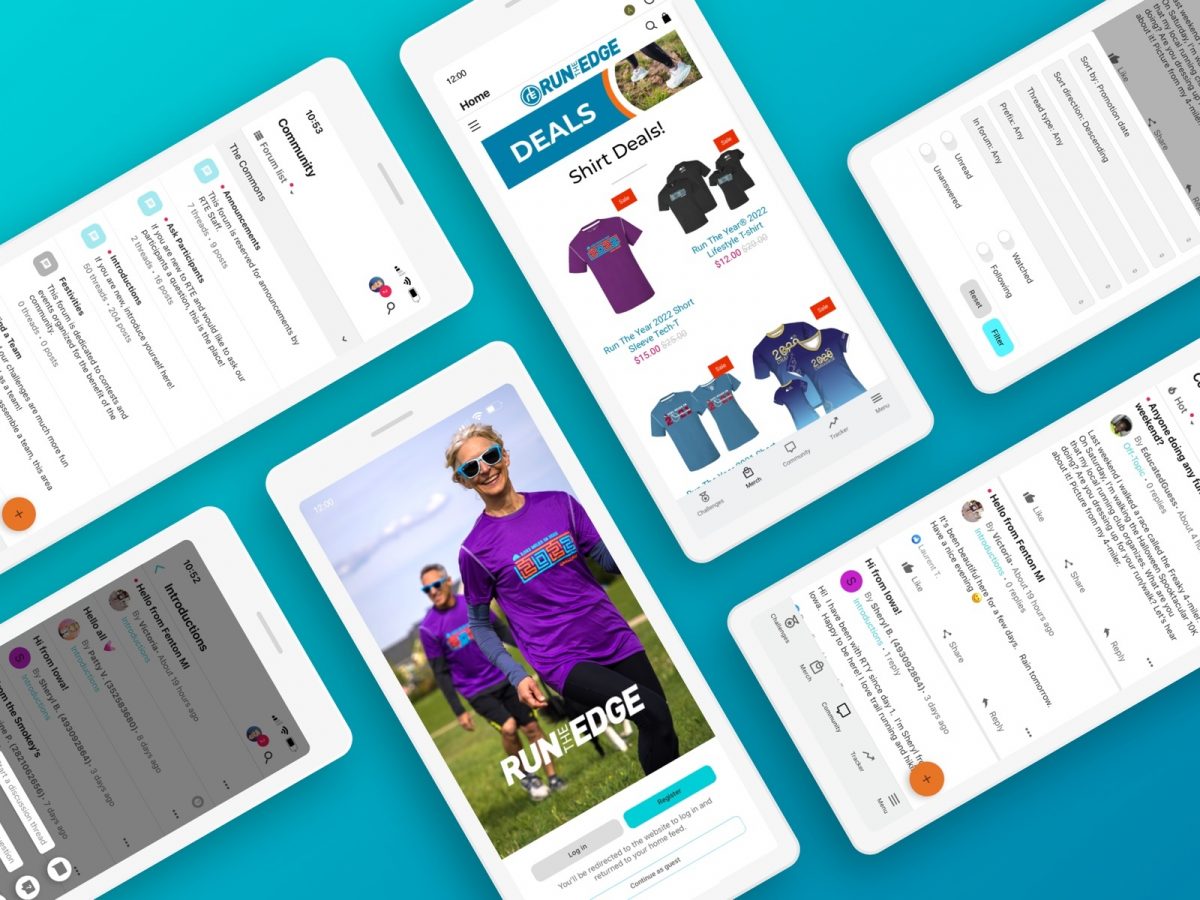 After we designed the Shopify storefront for Run the Edge, they came to us to build them an online community and a native mobile app to pair with it. Run the Edge is a fitness and running website with a new online community for members to discuss upcoming fitness challenges and their fitness journey. We were part of a larger project with Run The Edge to redesign their Shopify site if you want to learn more.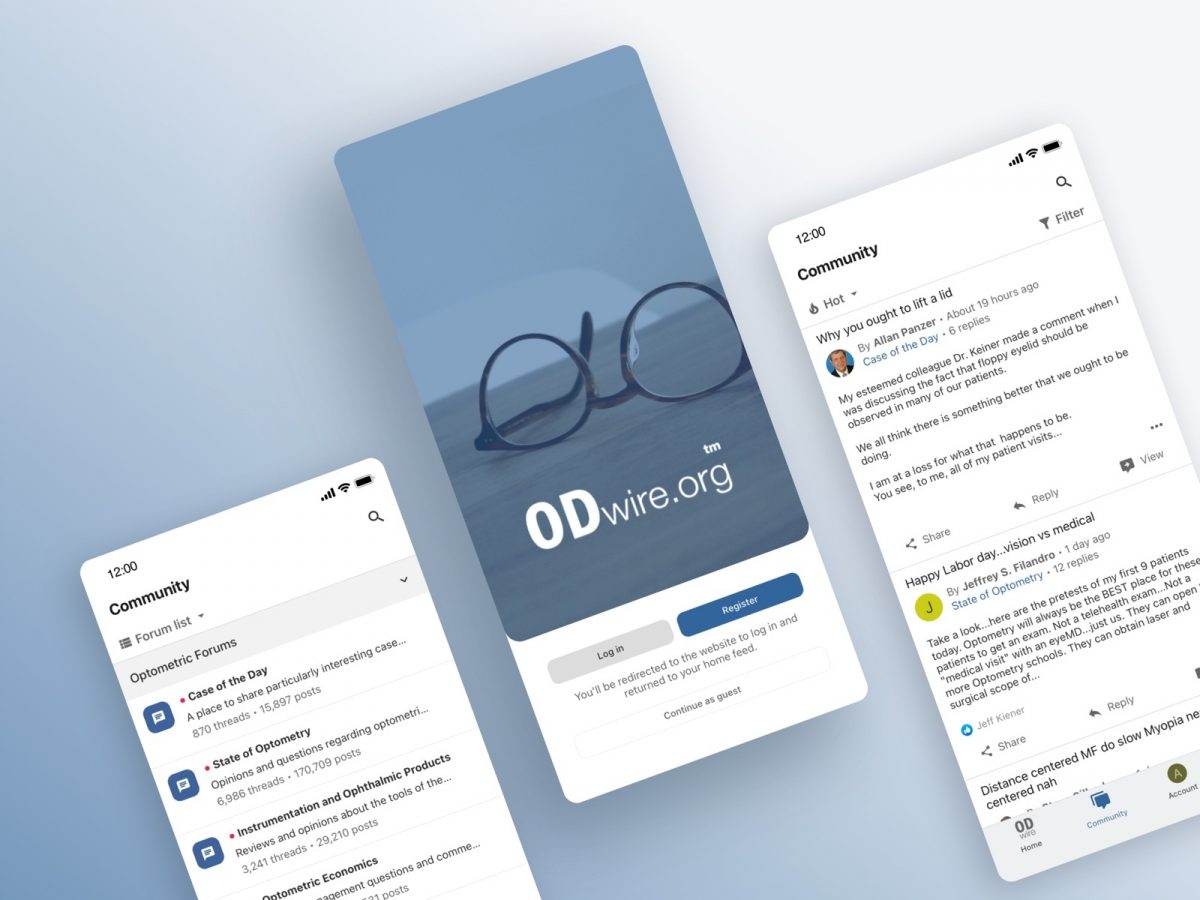 ODwire.org is the largest and longest running community exclusively for eye care professionals. The community has over 22,000 members networking in a friendly and private environment. The client came to us requesting a customization of our community app to add custom web pages for additional resources and events they offer. We were also part of a larger project to produce CEwire, largest virtual optometric conference, and you can learn more about the conference here.
Tesla Motors Club (TMC) was the first independent online Tesla community. Today it remains the largest and most dynamic community of Tesla enthusiasts out there. They came to us requesting a custom mobile app to pair with their online community.
How our clients' communities have improved
Since launch, communities have seen:
A 119.47% increase in registrations
A 47.13% increase in posts
A 49.61% increase in threads
Let's wrap it up
As you can see, our community app offers many important community growth tools out of the box that our clients have been using to quickly grow thriving communities beyond their web experience. By providing a native app experience, you're able to reach your users where they are, whether they're viewing the community at the time or not with push notifications. If you're interested in having a native community app for your community, reach out and we're excited to learn more about your project!