As a publisher or community owner, making it easy for your audience to access your community or content is critical for creating a positive and thriving environment for your users. Whether you currently have a WordPress community or are planning to start one soon, converting your WordPress website into an app can create authentic user engagement, increase revenue, and maintain relevancy by providing informative and entertaining content. Below, we'll outline the benefits of converting your WordPress website to a mobile app and the success we've seen with community apps so far. 
To do this, we implement several strategies, building tools to provide granular control over your community and user experience. Let's take a look below at the benefits of converting your WordPress website to a mobile app and how we can add an app to your site.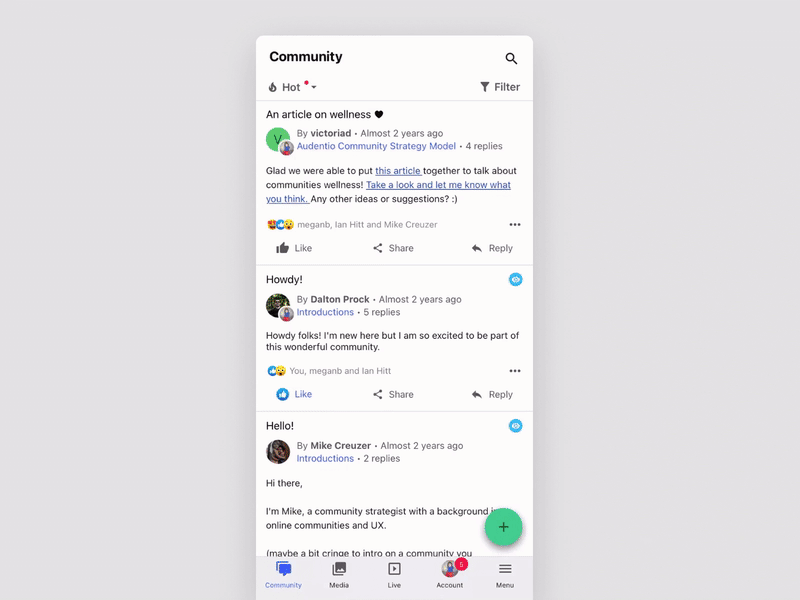 Making your content more accessible and engaging
The benefit of having an app is that users can have easy access to engagement tools. Rather than needing to visit a web browser on your phone, you can use an app which has an improved mobile experience and offers easy access to post and thread creation. With an app, you can leverage engagement tools such as: creating posts and threads, uploading media, sending private messages, and reacting to content.
Having an app also allows you to better connect with your users with push notifications. These notifications are automated messages sent to a user when the app isn't open. An app can send push notifications for content such as: new content in threads you're watching, private conversations, new achievements you've earned, live stream events, and more. If you were to not have an app, users would only see these notifications when they check their email or visit the platform. Instead, users receive direct communication to their device about new content or community happenings. This method of communication is much more engaging and makes it easier to retain an active user base.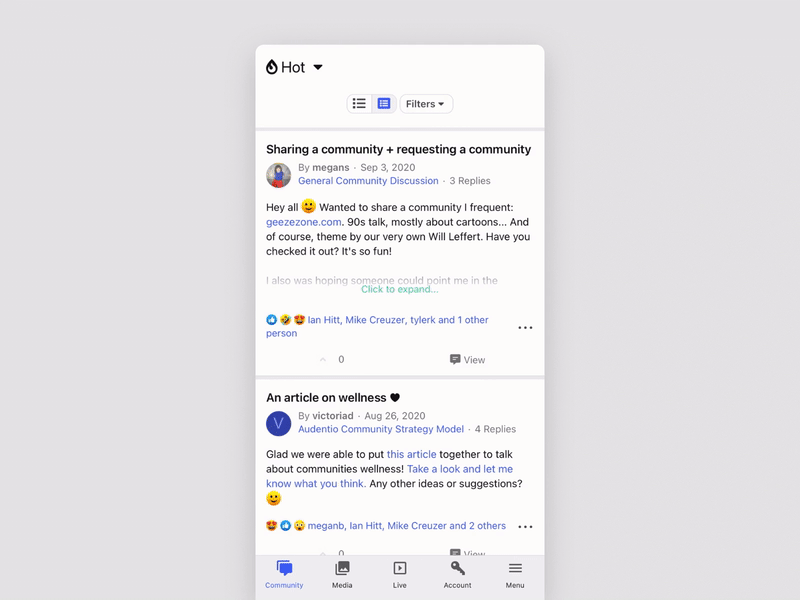 Provide a modern experience
More people are choosing to navigate the internet on a mobile device. By providing an experience akin to the social media apps that many users are familiar with, you're making it easier for returning users to navigate your platform and also retain new users since there's little to no barrier to entry. An optimized experience for mobile devices also means faster performance. Many users, especially guests, will quickly leave a site that they think lags in speed. This is especially true of guests as they have no ties to the site and therefore any hinderance in their experience will drive them away.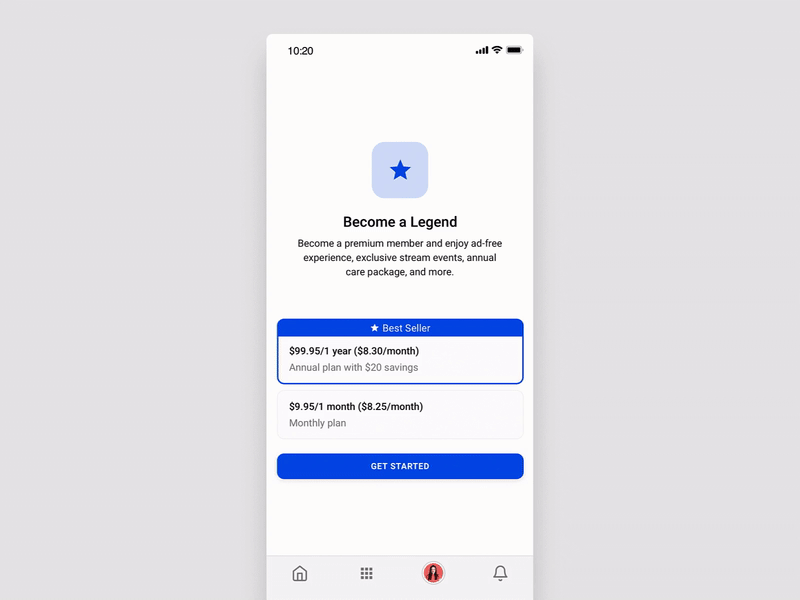 Community stability with a strong revenue model
Within the app, you have the ability to monetize your platform in order to ensure any costs that come from running and maintaining a community are covered. You can offer recurring or one-time subscriptions that will allow users to support your community. You also can display ads natively within your app rather than only having them available in the web experience. Outside of in-app purchases and native ads, you can use affiliate links. If you become a partner with a brand that you think users will benefit from, you can ensure that every time the name of that brand or specific products are mentioned, those words will then turn into links that will allow users to directly make purchases from that brand's site and bring in revenue from any link clicks you receive.
How the app works
Whether your WordPress site covers articles or blog-style content, ecommerce, or a community, we handle each community app individually to ensure that all critical pages are included. Our app has the ability to provide hybrid views, combining native app views (views that have been developed for a specific platform, such as Apple or Android devices) and web views in order to ensure that the entirety of your site is captured in the app. Through the user experience, users will navigate between native and web views, all wrapped in a consistent community app experience.
Since introducing the app into our clients' communities, comparing the 3 months after the app was introduced to the 3 months before the app was launched we've seen:

Conclusion
Our community app provides benefits to your platform through engagement tools, customization options, platform optimization, and revenue features. If you'd like to learn more about the app and how converting your WordPress website to an app can be beneficial, check out the work we did with Synner or you can reach out to us here!