Starting a growing community can oftentimes be expensive. Although you can implement subscription models, offer merchandise, or run ads on your site, another method of covering the costs of running an online platform can be a donation campaign.
A donation campaign can be an ideal alternative payment option to subscription plans because not all users can commit to sending money to your platform on a recurring basis. A donation campaign is the best option for those who want to support that platform, but can only do it intermittently.
This article is focused on running a successful donation campaign, but that is not the only monetization strategy you can introduce for your community. To learn more about other methods for monetizing your community, check out this article on how to monetize your community.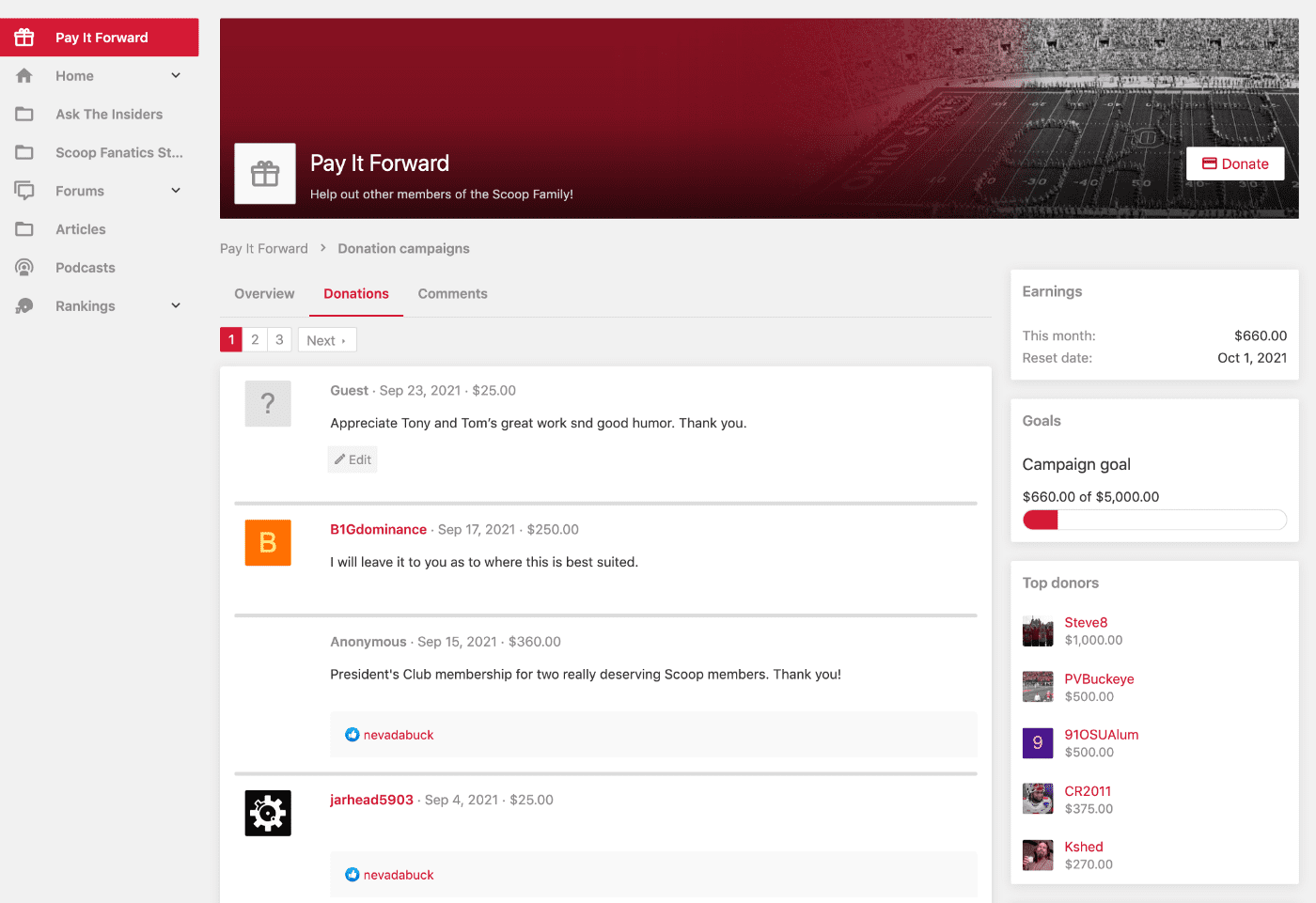 Choosing a topic for your campaign
A donation campaign can cover many different topics. For several of our clients we've chosen to make donation campaigns that cover the cost of hosting, as that is an easy and tangible goal that many users will be interested in supporting. Donation campaigns don't need to only be about your platform though; they can also focus on topics important to your community. For example: If you run a camping forum you could have a donation campaign for buying camping gear for underprivileged students, or plans to restore a nature preserve. These topics do not directly benefit you monetarily, but they do bring positive attention to your community and create a topic that all users can rally around and support.
Properly configuring your donation campaign
Make sure the goal you've set for your campaign is accurate based on the topic you've selected. If you've chosen the topic "covering community costs" don't set your campaign goal to an unreasonable amount of money. Part of the donation process is that users need to trust that all of their money is going towards what is stated in the campaign and if the goal seems too high, this may cause trust issues between you and your community members.
Giving exposure to a donation campaign
A large part of successfully running a donation campaign is making sure that you have a large audience to see and contribute to your campaign. The campaign should be noticeable in your community, but to be more effective, share your donation campaign on other platforms such as social media accounts for maximum visibility.
Here's a few ideas of where you should be promoting your campaign:
In the sidebar of your community.
As a call to action navigation item.
If you're running a short-term campaign, you can create a banner at the top of the page alerting users to the existence of the campaign.
What to do after a campaign ends
Once the campaign has ended, keep your members in the loop on how money is being spent and what improvements are being made to the community. This works to help users feel involved in the betterment of the community and it also works to provide transparency for how funds are being spent.
Here are a few strategies we'd recommend for keeping in contact with your users for funds spending:
Create a thread outlining how the donations were spent.
Make a poll asking users where they'd like to see the donations go.
Start a thread asking users for site enhancement suggestions and ideas to make them feel like part of the process.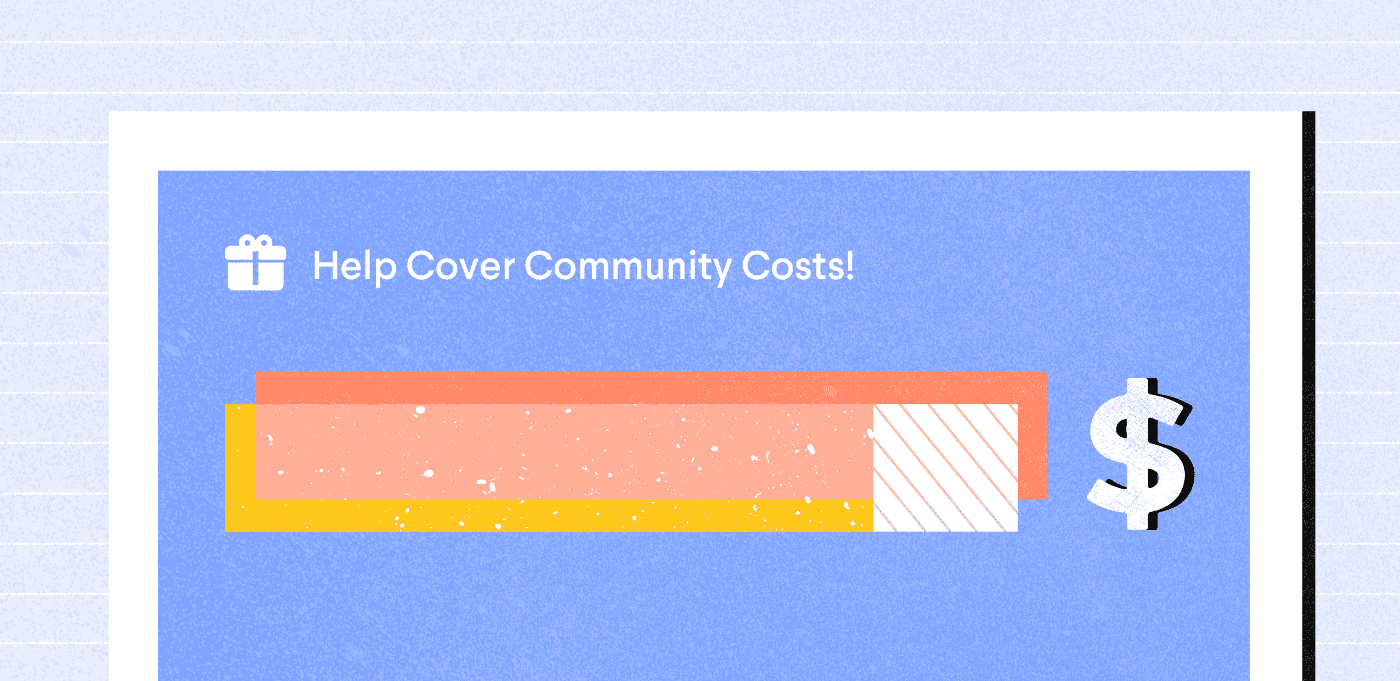 Conclusion
Donation campaigns can be about a variety of topics and can be focused on the improvement of your platform or to support a cause your members will care about. Having a donation campaign in place will help bring in additional revenue from those users who are unable to pay subscription costs and can only contribute to the community sporadically. If you're considering introducing a donation campaign but unsure where to start or how to configure, feel free to reach out to us with any questions you may have. We love helping community owners receive value and reach their goals and for members to support the community they love.