Most communities cost money to maintain; hard costs such as platforms & hosting for your community are obvious. Other costs can include theming, plugins, ongoing maintenance and upgrades, and paying administrators and moderators depending on the size of your community (check out our guide for handling moderation and toxicity in communities). In order to offset these costs, you need to create an effective monetization strategy that not only creates a return on the investment, but also doesn't alienate your members. There are numerous ways to monetize a community website or other platform with varying degrees of effectiveness, so let's get started with some of the options available to you and answer the questions you have regarding how to monetize your community.
Strategies to monetize your community
Advertising
Advertising is an industry that has worked for years, yet it tends to get a mixed response online. Many users don't like ads, and will install ad blocking tools in order to avoid them, advertising systems are always working harder to evade that mouse trap. And, depending on your industry such as lifestyle, it may be uncool as a method for monetizing your community. And, believe it or not, there are even communities that actually love ads and they can be extremely informative when finding a product for example.
There are 2 primary methods of selling ads on your website: Direct sales and programmatic ad networks. Direct sales is a great option for niche communities in that it provides a method for you to serve ads that you decide that your community would actually find relevant. The biggest challenge with direct ad sales is that you'll need to manage it yourself or pay an ad operations team to do so.
Alternatively, programmatic ad networks are fairly plug-and-play: You choose an ad network (such as Google AdSense, AppNexus or Amazon Publisher Services), pop in the ad codes, and you're set. These ad networks have 2 big disadvantages: One, they are frequently targeted by ad blockers. Two, they may not always be relevant to your community and you have limited control over the ads that get served.
Sponsored Content
Sponsored content comes in a variety of forms, but the most common method is through what is known as "advertorial" content; much like infomercials, these articles are provided by a sponsor or written with the sponsor's approval, and typically promote a specific product or service. Alternatively, some sponsored content can be created by you in the form of a series of articles or a subforum dedicated to a specific brand/product/service, and the sponsor gets a special banner, ad takeover, or links back in return for their payment.
Sponsored content, when done correctly, can be a great way to supplement your community monetization strategy, but it is important to not overdo it. Sponsored content is best when the reader knows its an ad and actually finds it valuable and useful as well. If it screams ad, well, it won't meet that criteria. Being clever, insightful, and helpful to your audience will be good for all parties.
Premium Content & Paywalls
An alternative to sponsored content in regards to monetizing a community is to actually produce premium content that your member pays to view. This can include exclusive articles, forums, various levels of access to features, and more. One major benefit to premium content is that you're creating it directly for your audience, rather than relying on someone else to do so for you. If the content is valuable to your users, many will be willing to pay for it.
Paywalls are a bit of a pariah in some circles, but can be an effective strategy when done properly. A paywall essentially requires users pay (or even just register) in order to view content. While it may seem counterintuitive to do so, this can be a great way to ensure your community is only filled with dedicated members, but you've got to make sure you continue to provide incentive to get new members and maintain existing ones. Partial paywalls work well in this case; by limiting non-registered or non-paying members to so many visits per month, or by limiting them to specific sections of your community, you can have the best of both worlds.
Affiliate & Skimlinks
Affiliate & skimlinks are simple ways to get paid for clicks on links that go to another website. This can cover things such as product reviews that have a purchase link with your unique affiliate ID in it, to systems that "skim" the content of a page or post and add what it sees as relevant links to text or affiliate IDs to existing links.
Affiliate marketing has a relatively small benefit in most cases; the payout tends to be fairly slim and not everybody will use your affiliate link to purchase. Skimlinks have fallen out of favor over the years, due to their obtrusive nature in some implementations. Ideally, the system will just take existing links to a product and add your affiliate ID to it. Some, however, will also look for keywords and add affiliate links to them regardless of whether they are relevant to the content as a whole or not. In general, if you setup some affiliate marketing on your platform, it may not be something to retire from sure, but it will pay dividends well into the future.
Paid Memberships
Paid memberships for communities provides a nice middle-ground, in that you have a lot of options for what you can do with them. You can still provide traditional "free" access to the bulk of your community and content, while paywalling special premium sections, removing ads for paid members, and more. There are numerous incentives you can create for paid memberships (additional platform features, chat, insider-access and more), and it is a great option to explore for monetization of your community and is by far the most common and practical for all parties.
eCommerce, merchandise, swag
Selling products yourself directly to your community can be a great way to supplement your monetization strategy as well as build investment in your brand. T-shirts, hats, mugs and more can all be created and sold through a variety of means (through print on demand services or bulk order and self-delivery). You don't even have to limit yourself to physical products; eGoods are just as valuable and can include things like whitepapers, eBooks, music, videos, and the like.
Another unique avenue to pursue on the eCommerce front isn't necessarily just you selling products. You can allow paid members to list items for sale in a buy/sell/trade forum or even just allow all members to list items for sale on your site with you taking a small percentage of the sale price or charging per listing!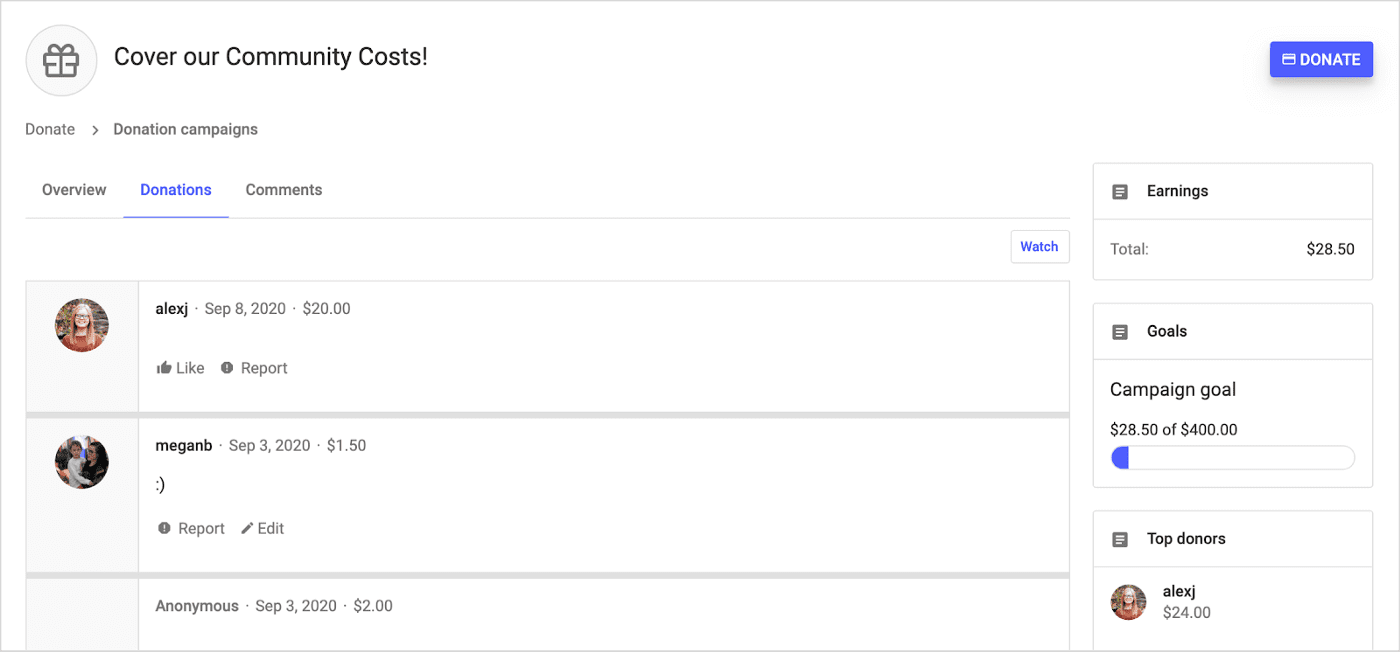 Donation models
Finally we come to what frequently is relied upon, yet rarely successful as a sole monetization strategy. Donation models operate on a crowdfunding principle; not necessarily through crowdfunding platforms like Patreon, GoFundMe or Kickstarter (as those tend to be less useful in funding community websites), but fundraising drives and donation buttons on the community website. That isn't to say that a donation model can't work; some communities do well with it. Particularly, of course, non-profits. For profit communities, however, will find this to be a bit more difficult. There are many strategies in running a successful donation model, such as contributing some to charity and staff members, as well as being fully transparent about how the funds will be spent.
Monetization strategies for various types of platforms
Your platform is unique and you may choose some, all, or perhaps even have your own strategies of course. While this is not an exhaustive list, it should cover a number of highly common tactics you can use for various types of community platforms styles.
Traditional forums
Traditional forums have a wide array of choices when it comes to monetization. Advertising is a staple for most communities with both direct sales & programmatic. Most major traditional forum platforms support advertising, allowing you to easily insert ads into common, pre-set locations within your theme's templates. It is also effective to combine this with premium content in the form of premium-member-only forums that exist alongside the free forums. Paid memberships round out the solutions by allowing paid members to browse ad-free or gain other perks related to your community.
Content Management Systems
Much like traditional forums, advertising, premium content and paid memberships are effective forms of monetization for your content. Additionally, you have 2 other potential solutions for monetization that can be effective: Sponsored content is a common practice in the form of special features, promoting products and services related to the niche covered by your community. Paywalls, additionally, provide an added source of revenue when monetizing content you produce, but be cautious about your implementation as these can hurt your brand if not done carefully.
Social Networks
With social networks, you're much, much more limited in monetization methods. Thankfully, your overhead is much lower, given you're utilizing an existing platform that has little to no cost associated with it. While it may seem practical to utilize a donation model, these are already typically rarely effective enough. Instead, eCommerce should be your primary focus for generating revenue on social networks. Selling simple products such as t-shirts, mugs, and more related to your community's niche can earn small amounts of money with less overhead. You can utilize services such as RedBubble, Zazzle, and more, further simplifying the process, but keep in mind that print-on-demand services that manage your sales and distribution take a significant cut. Patreon and other membership tools are also a great way to help earn.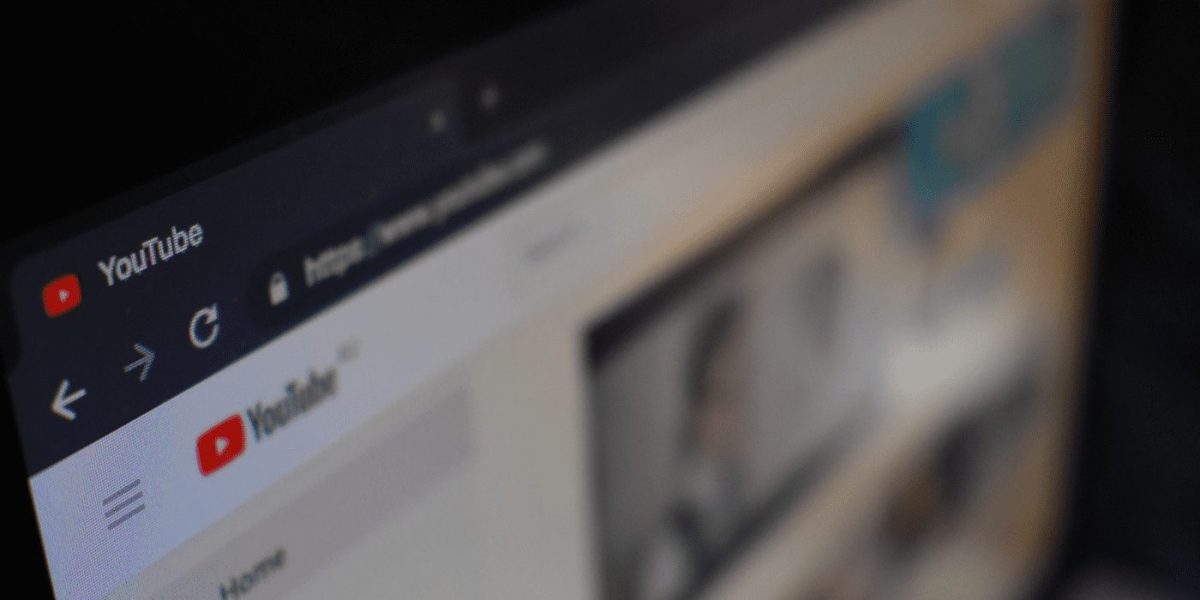 Streaming & video
Much like social networks, streaming & video-based communities are more limited if you're utilizing a service such as YouTube or Twitch without an additional platform. If using one of these, you're typically limited to revenue share models via advertising inserted into your channel and sponsorships. For video, you can also produce sponsored content, most commonly video reviews of products, but you'll want to ensure transparency regarding that for your visitors, as it may erode trust from your community. If you're utilizing video & streaming through your own hosted platform, you have many more options. Display ads on the pages the content loads is a potential solution, but a better option is video pre & post-roll advertising. Most streaming platforms earn from subscription models and donation models as well. Depending on how active you are, this may be a good option for you.
What you shouldn't do: How to not monetize your community
While there are plenty of options for monetization of your community, it is important to keep in mind that there are also plenty of ways it can go wrong. To conclude, here are a few common scenarios that you'll want to avoid in order to maximize your results.
Too many ads
You can absolutely have too many ads being displayed on your community platform. It is important to keep in mind that people are coming to your community for the content, and not the ads. Having too many ads not only diminishes the impact of them, but also detracts from your content and can potentially cause performance issues, increasing load time and slowing visitors' devices down as they interact with your site.
Spending too much time fighting ad blockers
Ad blockers on today's internet is just a fact of life. A large number of people utilize them, and there are plenty of tools out there designed to help reduce their impact on your bottom line. The real issue comes when you take combating ad blockers to the extreme; blocking visitors who are utilizing common ad blockers, constantly adding new code to fight ad blockers, and more. Instead, encourage your users to whitelist your site, and direct them towards membership options that will remove ads and provide other benefits.
Serving irrelevant ads
While you may get great rates from a potential direct sales advertiser, if they aren't relevant to your community — or worse, harmful — you will end up annoying your community. On top of that, some ad networks serve a variety of ads that will always draw negative reactions: Clickbait, fake download links, and even some tracking ads can annoy your users, driving them to block ads on your site.
Constant paywalling
A paywall works best when it is simple. While it is certainly OK to limit the number of views by non-members, don't be too annoying with the practice. A small notice is good; taking up half or all of the screen upon visiting to get people to register is not. As well, if you don't provide enough content outside the paywall, you'll lose out on the hooks that draw people in to become a paying member.
Improperly labeled sponsored content or irrelevant sponsored content
Sponsored content is easy to poorly implement. The number one rule for sponsored content is to make sure it is prominently labeled. If it is content provided by the sponsor, make sure there is something to denote so at the top of it. If you've been paid to produce content about a product or service, be sure to let your community know about it. Finally, make sure the sponsored content is going to be interesting to your visitors! Just because it's paid content doesn't mean it can't be relevant.
Over monetizing
While providing lots of solutions for monetization seems like a good idea, it is also overwhelming for your community, and can sometimes cause a negative reaction. Pick and choose a few at most. If you're serving ads on a paywalled site to premium members and asking for donations, too, you may come across as desperate and money-hungry.
Poor timing and communication
Timing is also important. If your community is new, perhaps avoid releasing a new membership model or trying to shove merch. Communication with your community is key. They will tell you what they can do, how they want to support, what they want to see. This is key to finding the right timing and what is the most valuable for them.
Relying just on donations
While there are exceptions to the rule, most communities with overhead will need to go beyond donations to fully fund a community. If your community is just a small hobby, you may be OK with a donation model alone, but you'll rarely get everything you need from it and will have to supplement those donations from your own pocket.
Ultimately, you should always be cautious when considering how to monetize a community. We hope this information has proven useful. Monetization of a community can be a challenging prospect and we want you to be aware of your options!